Today's post will cover another really common question I get — work from home jobs that require no experience to get started. I've broken the jobs down by category and listed the companies that, as far as I know, don't require prior experience in order to consider your application.
Keep in mind that "no past experience" doesn't mean these jobs will necessarily be easy to get.
Also, the fact you don't need prior work experience doesn't mean the companies listed won't require you to have specific skills.
There is a distinct difference between having a certain skill and having past work experience with something. So keep that in mind while you're browsing the list. Some of the options on the list will mention skills needed. 
To determine whether or not you have the skills they're looking for, some companies listed below might test you. And even though you can apply without past experience doing the work, past experience will always give you a leg up on the competition.
63 Jobs That Require No Experience
Editing & Proofreading
It's very hard to get editing work without past experience. I was only able to turn up a few companies below based on what's on my website.
1 – Textbroker – Read Textbroker Review – They do give some of their writers the opportunity to take their proofreading test to begin proofreading articles. This is a very hard test to pass and I believe you have to be at least a level 4 writer there to even qualify to take it.
2 – Proofreading Services – Read Proofreading Services Review – This company doesn't have any experience requirements on their hiring page. However, you do have to take a test to prove that you'd make a good proofreader before they will hire you. The hiring page they will hire people with the right skills. Doesn't say anything about past experience.
3 – Babbletype – Read Babbletype Review – The team at Babbletype is looking for native English speakers only for transcription editing projects (which kind of goes without saying for most of these companies), and are open to newbies.
4 – Proofreading Pal – Read ProofreadingPal Review – To work for this company, you need to have a college degree, or be in the process of obtaining one. However, you don't necessarily have to have the work experience that many proofreaders have. The website claims that editors can earn anywhere from $500 – $3,000 per month.
5 – Scribbr – Read Scribbr Review – While this website does say you need a bachelor's degree plus some "experience editing academic texts," it appears that editing your own academic papers in college may count as experience, so give this one a try for sure.
You could also start a proofreading side hustle with no past experience — taking on private clients and charging whatever you wish.
Go here to check out a free webinar from Caitlin Pyle of Proofread Anywhere for some information on going this route.
Misc. Work
6 – Shipt – Read Shipt Review – Get paid to be a personal grocery shopper. You take orders whenever you want via the Shipt app, go get the supplies needed by the client, and then get paid weekly. You do not need any personal shopping experience to qualify.
7 – Instacart – Read Instacart Review – This company offers a personal shopping service similar to Shipt (above). This is flexible work. The work involves picking up orders, getting the items from the store, and then delivering them to people who have orders in.
8 – DoorDash – Read DoorDash review – US only. Earn up to $25 an hour delivering food orders to people. Keep 100% of your tips and set your own schedule.
Chat Jobs
9 – The Chat Shop – Read The Chat Shop Review – This company hires work from home chat agents. It doesn't look like you need experience to be considered, but there is a list of skills which include native-level English fluency and a 65+ WPM typing speed.
10 – SiteStaff – This company occasionally hires remote chat hosts. Their website says nothing about needing prior experience. I don't think they always have openings, and it's an independent contractor position. When you're on their site, a chat box will appear asking if you have questions. Don't use this box to ask about employment because you will get a canned response explaining they don't answer questions about jobs on their live chat.
11 – Drips – Has an occasional work at home opening for salaried, full-time chat room operators. Candidates are needed for all time slots. You must have past customer service experience to qualify for the role.
You can see a much larger list of chat jobs in my ebook, 300 Non-Phone Work at Home Jobs.
Data Entry
12 – Dion Data – Read Dion Data Review – You can work at home doing data entry for Dion Data, a company that has been around for  a long time. They say on their hiring page they provide the training you would need. Unfortunately, this job is not open very often but do keep tabs on the hiring page.
13 – Sigtrack – Read Sigtrack Review – This is a site frequently accepting data entry keyers to put in voter registration data. Some of my readers have done this in the past and as you might have guessed, pay is not great. You most likely won't earn minimum wage. But if you are interested in doing it for extra income, it is legit, although like many of the companies listed above, there aren't always openings.
Several more legitimate data entry jobs are listed in my ebook, 300 Non-Phone Work at Home Jobs.
ESL Tutoring
14 – Cambly – Read Cambly Review – Anyone can sign up to tutor people in English or Spanish. There are no requirements other than being fluent in the language you're going to teach there.
15 – iTalki – Read iTalki Review – You don't need any ESL tutoring experience to do get started on iTalki as a community tutor, but you will if you sign up to be a "professional teacher" there.
Academic Tutoring
16 – Brainfuse – Read Brainfuse Review – No past tutoring experience required, but they do require a four-year college degree to qualify to tutor for them.
17 – Tutor.com – Read Tutor.com Review – This is an entry level work from home job, no tutoring experience is needed. But you'll have to either have, or be working toward, a degree to qualify.
18 – Studypool – Read Studypool Review – This is an online platform for homework help. As a Studypool tutor, you're paid to provide homework help to students who need it.
19 – Paper – Frequently hiring remote essay review tutors. This is listed as starting off at $15 hourly. Must have undergraduate degree or be in process of completing this.
We list tutoring jobs frequently in our weekly work at home job lead email updates because they are usually flexible and can pay well if you qualify.
Test/Essay Scoring
20 – Measurement, Inc. – Read Measurement, Inc. Review – You must have a 4-year college degree (of any kind) to qualify to become a reader/evaluator for essays. No prior scoring experience needed.
21 – WriteScore – Read WriteScore Review – This is seasonal work from home essay scoring. You don't need prior experience, but you do need to have at least a two-year college degree. Note there is usually a wait list to work for them. But the website does let you easily add yourself to it.
22 – ACT – Read ACT Review – ACT is often looking for "readers" to score student writing tests. To qualify for this job, you must have a bachelor's degree or higher, have U.S. citizenship, resident alien status, or be authorized to work in the U.S. ACT also prefers current teaching experience and experience teaching high school English to juniors and seniors.
Customer Service
Most of the customer service positions are going to want you to have prior customer service and/or call center experience.
Remember that even if you've done something outside the home involving customer service (cashiering, etc.) this can still count as past experience.
Also, many of these companies offer more than one work from home position, so the required experience might vary depending on what they have available.
23 – Alorica – Read Alorica Review – Many customer service positions that are remote are open at any given time. Also, many of these require little to no past experience in customer service. What they have available changes, so just keep tabs on their jobs page.
24 – LiveOps – Read LiveOps Review – It's possible to get hired here without any prior customer service experience. LiveOps is much more focused on your skill set rather than your past work experience.
25 – NexRep – Read NexRep Review – This company is often hiring for a variety of different customer service and sales positions. There are no prior experience requirements listed on their website or on their application for employment.
26 – Sitel -Read Sitel Review – This virtual call center states on their careers page that prior customer service experience is preferred, but it doesn't say required. So it may be a long shot, but you could give this one a try.
27 – Sykes – Read Sykes Review – Sykes doesn't list any past work requirements that I can see on their website, so you may be able to get a job here if you've never done customer service work.
28 – U-Haul – Read U-Haul Work From Home Review – This is another with "preferred" call center experience listed. You may still be able to get hired if you don't have it.
29 – Working Solutions – Read Working Solutions Review – This company does not list any prior call center or customer service experience on their jobs landing page, just some preferred skills they want you to have.
30 –Teleperformance – Read Teleperformance review – US only. This company hires for virtual tech support in the US. It's an employee position with paid training and some benefits.
Telemarketing – Lead Generation
31 – AdviseTech – Does not list any required experience for their part-time telemarketing jobs.
32 – Windy City Call Center – They prefer outbound call center experience, but it's not required. FL, GA, LA, and TN only.
33 – Paragon Planners – Read Paragon Planners review – US, specific states. Legit work from home doing scheduling and appointment setting for this company as an employee. Work up to 35 hours per week.
Misc. Phone Work
34 – Aspira – Read Aspira Review – They hire home-based workers to take sports reservation requests. Doesn't look like you have to have prior experience.
35 – Intelichek – Read Intelichek Review – Phone mystery shopping. A "no experience needed" job.
36 – NextWave Advocacy – Read NextWave Review – Outbound political outreach calling (not sales). No prior experience required. Pay $12 hourly.
37 – OnPoint Advocacy – Read OnPoint Review – Outbound calling for political outreach (not sales). No prior experience required.
38 – Perception Strategies – Read Perception Strategies Review – More telephone mystery shopping work, mainly to doctor's offices and hospitals. No prior experience required.
39 – Yardi-Matrix – Read Yardi-Matrix Review – Calling apartment complexes conducting rent surveys. They have a test you must take, but if you can pass, you can get started. Seasonal work.
40 – Pleio/Goodstart – Read Pleio Goodstart Review – Helping people with medication reminders. They will consider people with no past customer service experience although they do prefer if you have it.
41 – Westat – They occasionally hire for work from home data collection. Past experience isn't necessary, they will train you to do the job if they decide to hire you. Choose the "Telephone Data Collection" option under the "Career Area" dropdown to see if they have openings for this. You'll have to scroll down through the options to see it — it is the last one listed under "Career Area."
Many, many more work at home phone jobs are listed in my ebook, How to Find REAL Work From Home Jobs.
Search Engine Evaluation
These jobs can pay well and generally don't require past experience doing the work. You will have to take a test to prove your skills.
Some of the companies will say on their requirements that you need a college degree, but many people do end up getting hired without that.
42 – TELUS – Read TELUS Review – They have lots of little jobs you can do here apart from just search engine evaluation. As with most of these companies, this is flexible work you can do on your own schedule.
43 – iSoftStone – Read iSoftStone Review – Monthly pay rumored to be around $12 hourly.
44 – Appen – Read Appen Review – Flexible schedule, most commit to work at least four hours a day. Other crowdsourced task work may be available in addition to search evaluation.
45 – Teemwork AI – Lots of ad evaluation and other crowd worker jobs. This is a newer company.
Transcription
There are many general transcription companies that are no experience needed jobs, but you will most likely have to take a transcription and/or typing test to prove your skills.
46 – TranscribeMe – Read TranscribeMe Review – Very low pay at $20 per audio hour, but you can qualify for a higher rate if you have medical or legal transcription experience. You can work whenever you want and they pay via Paypal. TranscribeMe is also one of many jobs that pay weekly you can do online.
47 – Rev – Read Rev Review – Work whenever you want doing transcription even if you don't have experience. They pay weekly via Paypal. As is the case with most transcription companies that accept beginners, pay is on the low side.
48 – Tigerfish – Read Tigerfish Review – This company has been around for a long time and will consider beginners for work. However, a transcription skills test is required prior to acceptance (most companies make you do a skills test).
49 – Quicktate – Read Quicktate Review – Quicktate has long been known for hiring transcription beginners. Pay isn't fantastic, but if you can pass their transcription test, you can start working.
50 – Way With Words – Read Way With Words review – Open worldwide. Work from home doing transcription for Way With Words. They may up to $57 per audio hour. Note this is not the same as a regular hour, considering that one hour of audio can take you 2-3 hours to complete. They prefer people with experience.
If you don't know a lot about transcribing from home, I recommend Transcription Foundations – a free 7-lesson mini-course that teaches you all about general transcription, how much you can earn, where to find work, and more.
Translation
51 – Gengo – Read Gengo Review – This is a big pool of freelance translators. You will need to take a test to get listed here to be eligible to take work, but it doesn't look like you have to have past experience.
52 – Language Line – Read Language Line Review – They are frequently hiring work from home interpreters for various languages. You have to have some pretty specific skills, but it doesn't look like you have to be an experienced interpreter to qualify.
There's a huge list of work at home translation jobs in my ebook, 300 Non-Phone Work at Home Jobs.
Virtual Assisting
Most companies that hire many virtual assistants are more interested in your skill set rather than whether or not you've worked as a VA before.
This is because virtual assistants almost always have varied skills and responsibilities just depending on who their clients are and what they specialize in.
I have created a list of virtual assistant jobs to get you started. You'll have to choose which ones to apply with just depending on what you're good at and what skills the company is looking for.
A few of the more popular work at home virtual assistant companies that will consider beginners includes:
53 – Fancy Hands – Read Fancy Hands Review – Fancy Hands is a company that uses a pool of freelance virtual assistants to connect with their clients needing various tasks done. Pay is on the low side and it's task-based work, but it's fairly easy to get accepted as a virtual assistant for this  company with no experience.
54 – Time Etc. – Open to US and UK. Work as a virtual assistant from home for Time Etc. as a freelancer. They require at least 2-3 years of relevant experience. Pay is monthly via Paypal, and pay may be between $11 and $16 hourly.
55 – 99 Dollar Social – May be open worldwide. This is the kind of VA job where your primary duties involve updating and managing social media accounts. Most people seem to make around $12 hourly, but that's not set in stone.
My e-book on virtual assisting has a list of 50 total companies you can apply with!
Moderation
56 – ICUC – Read ICUC Review – They provide training for candidates without moderation experience. However, they focus on hiring bi- or multi-lingual candidates.
57 – The Social Element – Read The Social Element review – Open worldwide. Work-at-home as an engagement specialist or moderator for many well-known clients via The Social Element (formerly known as eModeration).
58 – Metaverse – Read Metaverse Review – There are several people who have applied here without moderation experience and managed to get in, so it's worth a shot.
59 – Crisp Thinking – Read Crisp Thinking Review – This is another moderation job that is contract where no experience is required. Fill out their survey or sign up on their waiting list to get accepted.
You can see a list of more work at home moderation jobs in my ebook, 300 Non-Phone Work at Home Jobs.
Writing
There are many no experience needed jobs in the writing world.
Writing is one of the easiest work from home industries to break into because fortunately most of the places you can write for tend to be more interested in how well you can write rather than how many other writing jobs you've had.
You can try your luck at any of the sites that pay you to write I have listed, but below I've made a short list of some of the companies that aren't that stringent in their requirements if you are very much an entry-level freelance writer.
They are mostly content sites/mills and while they don't pay a lot, they are good for paid practice.
60 – Verblio – Read Verblio Review – Write blog posts for BlogMutt's clients. If the client likes your work, you get paid. This is ghostwriting, so I don't believe you get credit for your work.
61 – BKA – Buy Keyword Articles – Read BKA Review – This is SEO-focused content. They pay every two weeks via Paypal. The application process involves a short quiz covering your grammar/punctuation, etc.
62 – Crowd Content – Read Crowd Content Review – Pays twice monthly. They aren't always open to registration.
63 – Textbroker – Read Textbroker Review – I have lots of experience with this site and I've always thought they were great, although there are some who would probably disagree. You can get in here with very little writing experience. You have to write a short sample and your writing level (and the amount of money you can earn per article) will be based on that initial sample. It is possible to get moved up once you've proven your skills even if you start off at a low level.
64 – Wordgigs – Read Wordgigs Review – This company has writing assignments available regularly. You do have to take a quiz on spelling and grammar at about high school level in order to be accepted to write for them.
Most of the writing sites listed above are content sites that will always pay a set rate per word.
Research
65 – Wonder – Read Wonder Review – This is a company that hires home-based researchers. I do not believe you have to have any specific past work experience to be considered, you just have to be really good at researching things online. Writing skills will help, too.
BONUS – Get My Work at Home E-Book Bundle For Just $5 Right Now (8 E-Books Total)
If you are wanting even MORE links to jobs across a ton of categories (virtual assisting, data entry, transcription, and more), you may want to download my work at home e-book bundle.

It includes the following e-books ($1 each if you buy them individually):
You will get an email with a link to download the PDF files after your purchase.
Thank you!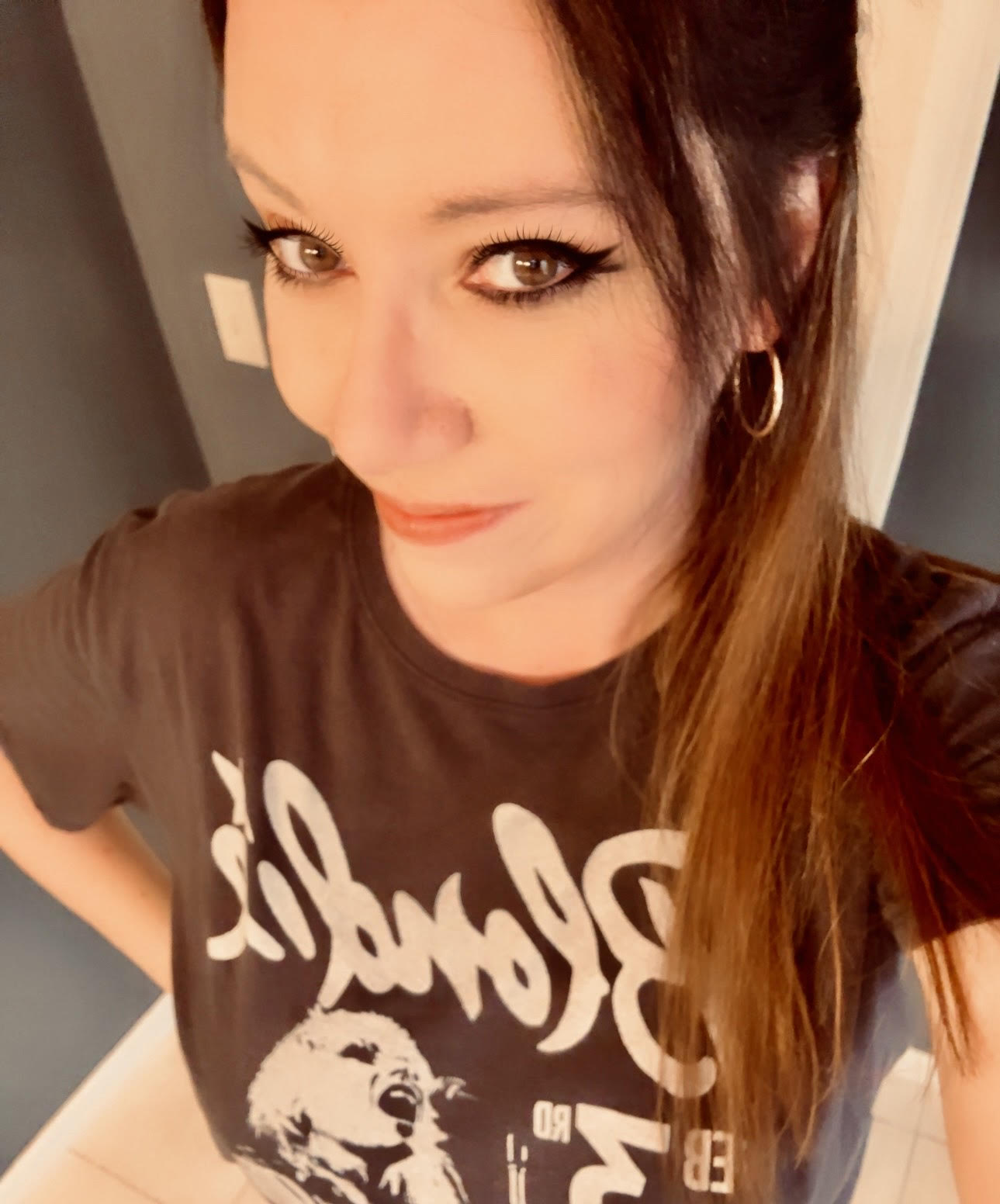 Anna Thurman is a work at home blogger and mom of two. She has been researching and reviewing remote jobs for over 13 years. Her findings are published weekly here at Real Ways to Earn.