Do you enjoy grocery shopping? Do mystery shopping or personal shopping opportunities intrigue you? Are you looking for another income stream that doesn't involve sitting at a computer? If so, Instacart might be a great fit for you!
What Exactly Is Instacart?
Instacart offers a way to earn money grocery shopping for people who need this service provided to them.
Grocery orders come in on your smartphone, you go to the grocery store and shop for what is on the customer's list, and then you deliver the order to the customer on the same day using your own vehicle.
Note there is also a way to earn money with Instacart doing shopping only, no deliveries.
Instacart is not currently available in all US cities, but they are expanding fast.
The company has been featured lately in Business Week, Washington Post, and Huffington Post among other publications, so they are certainly growing in popularity!
How Much Do Instacart Shoppers Earn?
According to Glassdoor, most Instacart shoppers are averaging between $7 and $20 hourly. Pay is weekly via Paypal. From what I can tell, your pay rate is not a set amount and will vary from day to day just depending on the delivery charge for the order you're doing and whether or not you get a tip.
Also, it's important to keep in mind that Instacart does not reimburse you for gas or wear and tear on your car.
While I do think Instacart could be a good side gig, I would not depend on it solely for an income because your pay will vary from day to day as will the frequency of orders — sometimes you will not have a lot of work coming in.
It may be a good idea to combine Instacart with other similar opportunities to ensure you'll always have work and money coming in.
What is the Schedule at Instacart?
This is one of those work whenever you want jobs. You can accept work whenever it's available and take time off whenever you need to.
What Would Happen On a Typical Order?
When a customer places an order using their Instacart app, the order appears on your smartphone.
You can then accept the order, following all of the customer's instructions. You may even call the customer from the store if you have a question about an item.
If you are doing shopping and deliveries for Instacart, you would then deliver the order to the customer. You may also get repeat requests from customers who were satisfied with your service and (hopefully) tips!
What Do You Need to Be a Shopper at Instacart?
To become an Instacart shopper, you must:
be at least 18 years old
be eligible to work in the US
have a recent Smartphone
have access to a dependable vehicle (if you're doing deliveries as well as shopping)
be able to lift 30 to 40 pounds
Are You Ready to Apply at Instacart?
If you think this opportunity sounds like a fit for you, go here to get started on the application process. Good luck!
BONUS – Get My Work at Home E-Book Bundle For Just $5 Right Now (8 E-Books Total)
If you are wanting even MORE links to jobs across a ton of categories (virtual assisting, data entry, transcription, and more), you may want to download my work at home e-book bundle.

It includes the following e-books ($1 each if you buy them individually):
You will get an email with a link to download the PDF files after your purchase.
Thank you!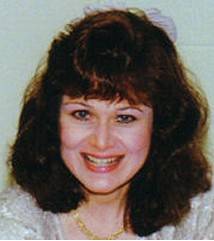 Leisa Good has worked in the corporate world as well as side hustled and operated a virtual assistant business full-time since 2006.. She wrote the eBook on that one! She is also a PFYP certified career coach and the owner of the blog, Powerfully Purposed For Success. She empowers folks 50-ish to find fun, flexible, and financially rewarding work both now and into retirement. However, this time it will be work/life on their terms.