Is social media a part of your everyday life? Do you consider yourself well-versed in social media? Have you ever considered a work-at-home job in social media? If so, you may be interested in the work at home social media moderator opportunity that Crisp Thinking offers.
What Exactly is Crisp Thinking?
Crisp Thinking was founded in 2005 by Adam Hildreth, whose goal was to weed out people who were not acting professionally on the Internet and posting things that were not true. His mission then and now was to always protect the client's brand and reputation.
To do this, Crisp Thinking (or just Crisp) hires social media moderators to work as independent contractors both in the United States and in the United Kingdom.
Crisp offers the client 24/7 coverage with removal of any inappropriate social media content within 15 minutes of posting. Then there are audit trails and reports generated all with the intent of protecting the brand and reputation of the client.
What Do the Social Media Moderators Do at Crisp?
The work includes:
reviewing and classifying content on all of the major social media channels.
escalating any issues outlined by the client.
feedback on any emerging trends.
providing a daily report summarizing any issues.
What Are the Computer and Other Requirements to Work at Crisp Thinking?
The client's basic requirements are:
a good command of English
quick decision making
fast learner
strong work ethic
able to multitask and meet deadlines
an above average knowledge of social media and major channels
PC with 2Gb RAM minimum
Windows 7 or above or a Mac OS X 10.6 (Snow Leopard) or upwards
an updated PC or laptop with anti-virus and anti-malware software installed
What Are the Pay and Hours Like at Crisp Thinking?
The hours are 24/7, and a minimum of at least 15 hours are required per week. The pay appears to be $10 to $15 USD hourly, paid out every two weeks.
There will be a training period of between one to two weeks for this position, but I wasn't able to find out much more than that.
What Do Workers Say About the Job?
As of the date of this blog post, Glassdoor only has one review posted. However, it was written by a social media moderator and it's very positive. You can go here to check it out.
Have you done any work at home for this company? If so, please feel free to comment below to share your experience with others who may be contemplating applying.
How Could an Interested Individual Apply to the Social Media Moderation Position at Crisp Thinking?
You can go here to begin the application process. It will look more like a survey than an application, but it is an application. Even if they are not hiring, you can always apply and they can hold on to your application should they be interested in hiring you in the future.
BONUS – Get My Work at Home E-Book Bundle For Just $5 Right Now (8 E-Books Total)
If you are wanting even MORE links to jobs across a ton of categories (virtual assisting, data entry, transcription, and more), you may want to download my work at home e-book bundle.

It includes the following e-books ($1 each if you buy them individually):
You will get an email with a link to download the PDF files after your purchase.
Thank you!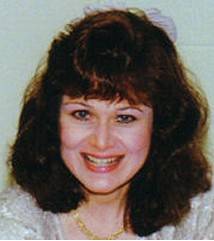 Leisa Good has worked in the corporate world as well as side hustled and operated a virtual assistant business full-time since 2006.. She wrote the eBook on that one! She is also a PFYP certified career coach and the owner of the blog, Powerfully Purposed For Success. She empowers folks 50-ish to find fun, flexible, and financially rewarding work both now and into retirement. However, this time it will be work/life on their terms.