Many people are looking for work at home proofreading and editing jobs. The following work from home proofreading and editing jobs have either ongoing or occasional work available for people looking to work from home as editors or proofreaders.
Keep in mind that most of these companies will require that you have experience or a degree in a related field before hiring you.
We have included salary information as well if available.
What If You Don't Have Proofreading Experience?
You will need to stick to applying with the companies that do not require it. There are a few listed below and this list of ways to find entry-level proofreading jobs online gives more options and insight.
Another option is to start your own proofreading side business where you offer your services to clients, charging what you want. As long as you're good at what you do, you could potentially make a living doing that without any degree or past professional experience.
Companies Regularly Hiring For Work at Home Proofreading & Editing
1 – Cactus Communications
Cactus Communications requires prior English editing experience. The job openings appear to be worldwide. However, they do not hire people in New York.
Editors here earn between $14 and $19 hourly on average.
You can read our Cactus Communications review, or here to check for current openings.
2 – Scribbr
Open to UK, US, Canada, South Africa, and Australia. Must be a native English speaker to qualify. Scribbr editors may earn between $25 and $27 hourly.
You must be available to edit at least 10 hours per week to work with them.
You can read our Scribbr review for more info, or go here to apply at Scribbr.
3 – Scribendi
Scribendi pays people with experience to edit & proofread at home. You are hired as an independent contractor. Their editors reportedly earn about $25 an hour. They will only hire people with Windows PC's.
They also require that you have a Bachelor's degree; master's degree and/or professional experience.
You can read our Scribendi review, or go here to apply at Scribendi.
4 – Wordvice
Wordvice appears to be open worldwide for their work at home proofreading and editing jobs. You do need to have extensive editing experience and an advanced degree (preferably a master's, doctorate, or equivalent degree) in order to qualify to edit for them.
They also have translator openings on a regular basis.
You can read our Wordvice review, or go here to apply at Wordvice.
5 -Proofreading Services
Proofreading Services claims their pay ranges from $19 to $46 hourly depending on the urgency of the project you are working on. You can work whenever you want. There is a 20 minute test you must pass in order to be considered.
You can read our Proofreading Services review, or go here to apply for online proofreading jobs at Proofreading Services.
6 – American Journal Experts
American Journal Experts hires work from home editors as remote contractors across various fields. According to Glassdoor, salary is $11/hourly on the low end and as much as $25 hourly on the high end.
Go here to apply for jobs at American Journal Experts
7 – Scribe Media
Scribe Media is not always hiring. Their editing work pays $60/hourly.
Go here to see if Scribe Media has any editing or other gigs open.
8 – Cambridge Proofreading & Editing
Cambridge Proofreading appears to be open worldwide. You must have at minimum a bachelor's degree to qualify to do work here. The average pay is between $20 and $25 hourly.
Go here to check for openings with Cambridge Proofreading & Editing.
9 – Edit 911
Edit 911 appears to have ongoing openings for dissertation editors, thesis editors, and book editors. However, you must have a PhD in English or other writing-intensive discipline to qualify to work for them.
You can go here to apply at Edit 911.
10 – Edit Fast
Edit Fast has an ongoing need for editors, proofreaders, and writers. They do not guarantee that you will have work if you are accepted to work for them. Being accepted just means you qualify to receive projects.
This company pays 40 percent of the final project price to their editors.
You must have a degree from a recognized university as well as past proofreading experience to qualify.
Go here to apply for work with Edit Fast.
11 – Enago
Enago hires freelance editors worldwide for editing work in various academic subject domains. Must have extensive experience and education to qualify. They require at least 5 years of relevant academic copyediting/substantive editing/proofreading experience.
Enago also hires freelance peer reviewers and journal experts.
You can go here to apply at Enago.
12 – English Trackers
Applications aren't currently open for editing jobs at English Trackers, but be sure to keep tabs on the site if you're interested. You do need to be a native English speaker with two years of academic editing experience to be considered. You must also either have a PhD or have verifiable past experience.
This company allows you to work on your own schedule, and they pay out once a month for any work completed the month before.
Go here to apply at English Trackers if they are hiring.
13 – Gramlee
Gramlee claims they are always looking for "exceptional editors" to do work for them. Their editing jobs are all contract work, and you do get to enjoy a flexible schedule. They may be open worldwide.
Apparently they receive hundreds of applications per week, but if they like your application, they will be in touch with you.
Go here to apply at Gramlee.
14 – IXL Learning
Has occasional openings for remote content editor/proofreaders. Must have plenty of experience. Check their job openings page to see if position is listed.
Go here to check for openings at IXL Learning.
15 – Kibin
Occasionally hiring freelance proofreaders and editors. If the job is closed, you can submit your email to find out when they're hiring again.
Kibin copy editors reportedly earn between $17K and $19K per year. Editors in international time zones outside the U.S. and Canada or with overnight availability are especially encouraged to apply.
Go here to apply at Kibin, or read our Kibin review first.
16 – Kirkus Media
Kirkus Media frequently has openings for work at home editors, book reviewers, and also copywriters.
They pay monthly via direct deposit. A Glassdoor review of Kirkus states there is usually plenty of editing work available.
Go here to check for editing openings at Kirkus Media.
17 – Proofreading Pal
You must meet one of the following criteria to be considered for work at home proofreading jobs for Proofreading Pal:
Be currently employed by or enrolled as a graduate or postgraduate student in an accredited United States college or university and have a minimum GPA of 3.5.
Have a graduate degree with a minimum of five years of professional proofreading and editing experience.
This is independent contractor work that may be open to multiple countries. Proofreaders are paid per word and projects are on a first come, first serve basis as they are posted on a job board for all proofreaders to choose from.
Go here to apply for remote proofreading jobs at Proofreading Pal.
18 – Polished Paper
Polished Paper requires you to take a 35-question editor test in order to be considered for work. They do allow you to use outside resources to complete the test.
Go here to check for openings at Polished Paper.
19 – Proofread Now
According to the Proofread Now hiring page, when they are hiring, they set the minimum at five years of experience as a professional proofreader and you must do very well on many difficult editing tests.
You can go here to check if Proofread Now is hiring.
20 – Quality Proofreading Services
Quality Proofreading Services is always interested in hearing from experienced proofreaders and editors, particularly those with backgrounds in science/engineering and business/management.
This company is based in the UK, and it's not clear if they are open to US based editors or not.
Go here to apply at Quality Proofreading Services.
21 – Managed Editing
Managed Editing states on their website location isn't a factor when it comes to working with them. However, they make it clear they are very selective. You must have at least five years of past editing experience along with a college degree in order to qualify.
You can go here to apply at Managed Editing.
22 – WordsRU
WordsRU looks for editors who hold a Master's degree, PhD, or equivalent professional experience in any academic discipline.
In addition the degree, they also want you to have at least two years of professional experience as an editor, copyeditor, or proofreader.
You can go here to apply at WordsRU.
23 – Wordy
Wordy is currently updating their editor platform so it's not possible to apply right now. However, you may want to keep tabs on this one to see when they open it back up again. They do not currently have a date for when this will happen.
You can go here to apply at Wordy.
24 – MasteryPrep
MasterPrep has an occasional need for academic proofreaders who can proofread content and test the user experience for students and teachers in online platforms.
Experience in quality assurance, user testing, and other quality control positions are preferred but not required.
You are paid by assignment and on completion. The job listing states the rate is $25/hourly.
You can go here to apply as a proofreader at MasteryPrep.
25 – Elite Editing
You can work from anywhere as an editor for Elite Editing. They do however ask that you commit to at least ten hours of work per week. They also sometimes have openings for writers.
Their hiring page does not say how much experience you need to get accepted here, but you do have to take a test and submit your resume to them.
You can go here to check for openings at Elite Editing.
Would you rather work for yourself as a proofreader and make MORE money?
Working for yourself is usually the most profitable route to take because you can set your own rates and seek out higher-paying clients.
If you'd like some guidance in doing this, I recommend this FREE 76-minute workshop explaining how to go about starting your own freelance general proofreading side hustle from home.
This webinar was put together by a friend of mine who created her own proofreading side hustle from home, earning $43,000 in her first year!
This is extremely useful information if you're thinking seriously about striking out on your own.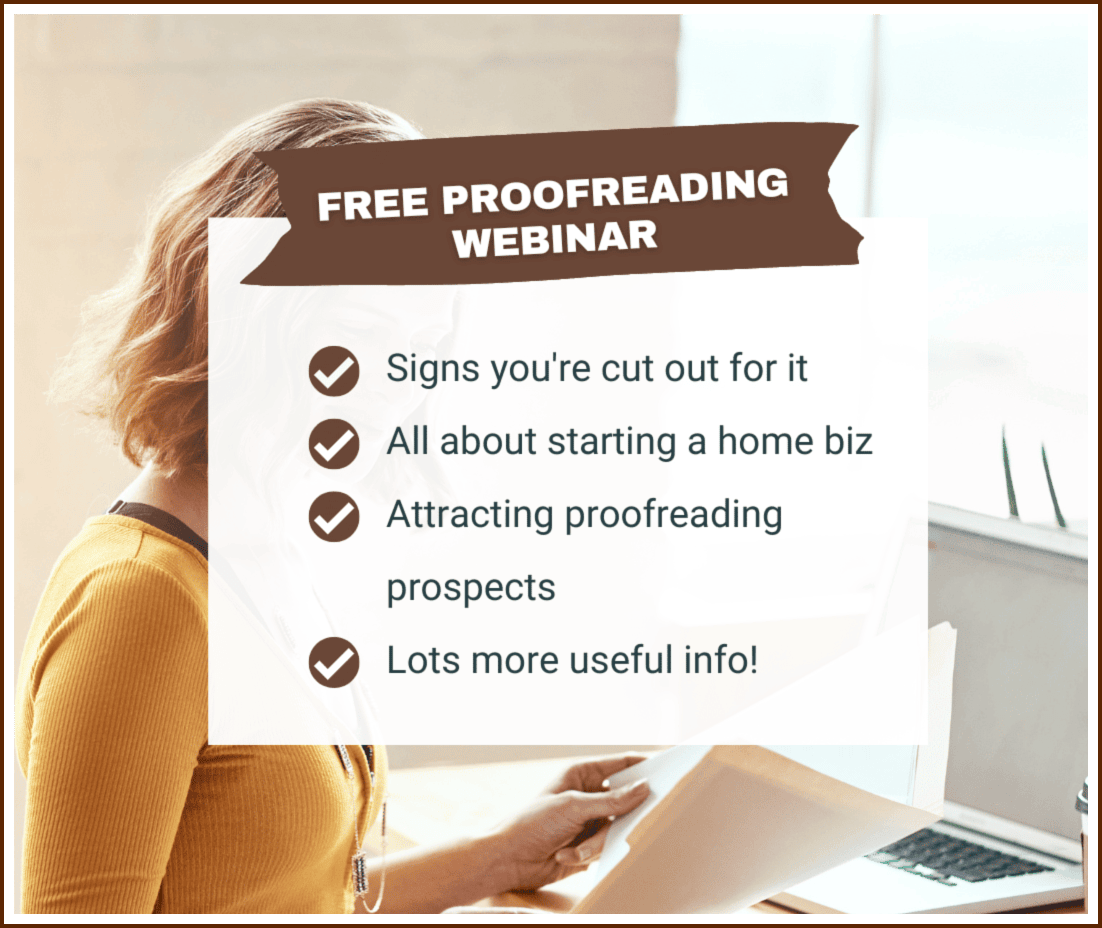 Good luck in whatever you choose to pursue!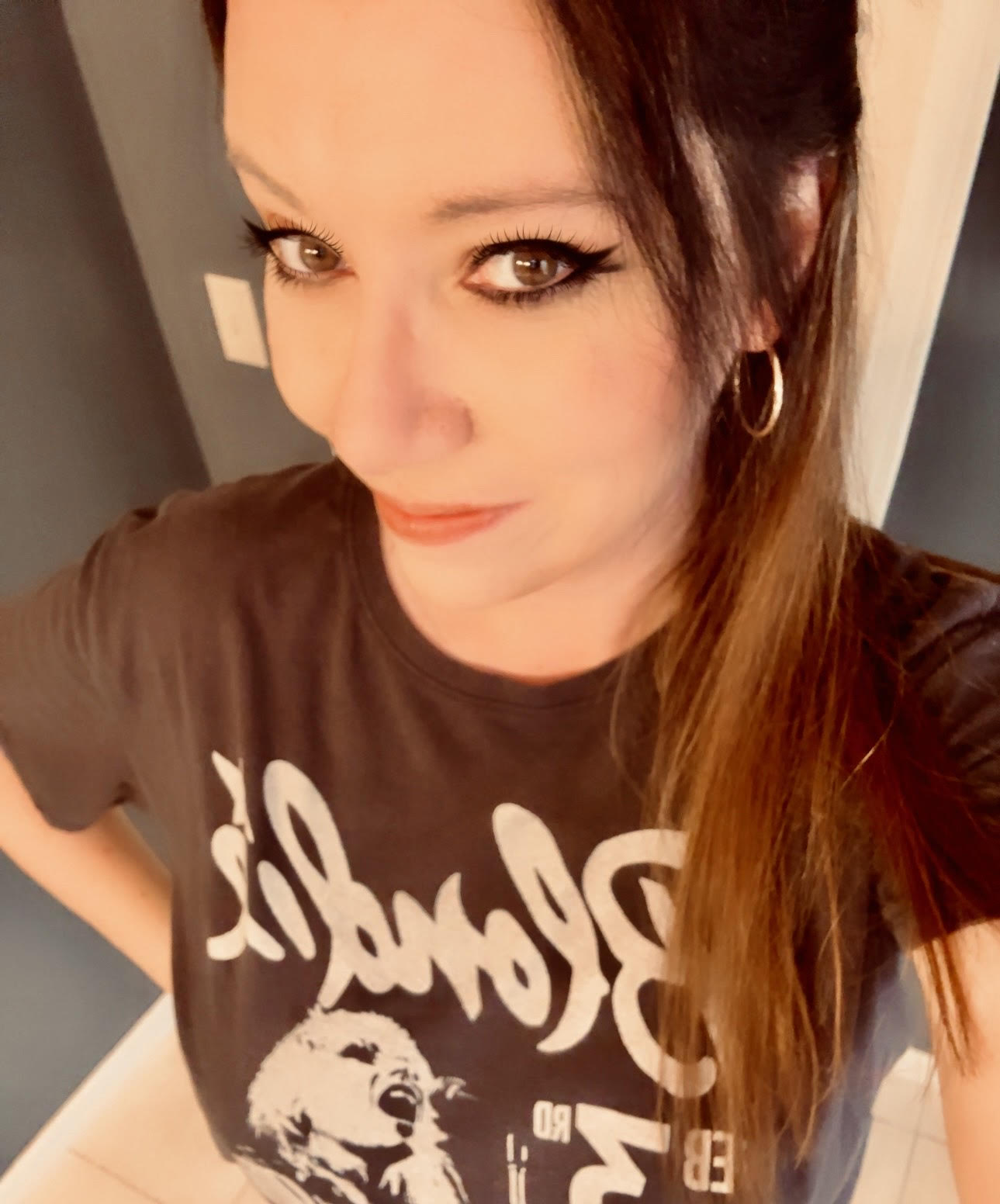 Anna Thurman is a work at home blogger and mom of two. She has been researching and reviewing remote jobs for over 13 years. Her findings are published weekly here at Real Ways to Earn.