Do you have a good command of the English language? Can you work well under tight deadlines and pressure? Are you focused with an eye for detail? Then Babbletype might be the right work-at-home (WAH) company for you.
What Exactly is Babbletype?
Babbletype is a transcription company that offers the at-home Quality Assurance Associate/Editor or "Q&A Editor" position for its transcription services.
While it does hire transcriptionists both in the US and abroad as well as customer service agents, this article will discuss the Q&A Editor position.
Most of the transcription at Babbletype is general transcription instead of medical transcription. So, if you must have medical transcription, you might want to look at other companies. Other languages are also offered for transcriptions services, so as the editor you must be aware of how a literal translation may sound once translated to English.
You will be given an audio file and the accompanying transcription. Your job will be to compare the two and edit any discrepancies.
The Q&A Editor represents the final stage of quality control at Babbletype.
The position is responsible for:
reviewing all finished transcripts prior to delivery to the customer.
reviewing customer data and notes to ensure a full understanding of detailed project/customer requirements.
ensuring that finished transcripts meet those customer requirements.
making any and all final corrections needed personally to ensure that the customer perfect product.
scoring the work of all prior staff involved in the production of the product via review of changes made.
making the final decision as to whether the work is at an acceptable level for delivery to the customer.
communicating the history of the project and all relevant information directly to the customer in writing.
identifying errors and problems in production processes.
ensuring that they are corrected via policy and process changes to eliminate future errors
What is the Pay and When is Payday at Babbletype?
Work is paid on a unit basis as to how quickly you can edit through an audio hour. The pay averages out to about $10 to $15 a clock hour.
With the Q&A Editor position, it is more towards the $15 end. Some will make more, and some will make less. Most workers work about 20 hours a week. The pay is weekly via PayPal.
What Are the Requirements of the Remote Q&A Editor at Babbletype?
Candidates should:
have a bachelor's degree and several years of experience in proofreading.
have an extensive understanding of the rules of English grammar and typography.
be detail-oriented.
possess highly effective communication skills.
be focused and committed to deliver under pressure.
What is Training Like at Babbletype?
If you already have a good handle of Express Scribe and Google Docs, then you are already ahead. You will not be paid to transcribe or edit during training. However, some training on the protocols is offered.
Are You an Independent Contractor or an Employee at Babbletype?
At Babbletype, you are an independent contractor and responsible for your own taxes. If you make over $600 in a given calendar year, you will be sent a 1099 Form.
What Are the Hours at Babbletype?
Out of the 20 hours, you may log in and do your workload and meet your deadlines with quite a bit of flexibility.
What is My Overall Impression of Babbletype?
After reading about them online, I think they are a good part-time company if you enjoy transcribing and editing.
While you won't make the $30 to $50 an hour like you would in your own transcription business, the pay is weekly and the company seems to receive good markings for fairness, professionalism and management.
Mr. John Feldcamp, the CEO, seems to welcome questions and frequents forums to answer them.
I also think this would be a good work-at-home job to do while you gained experience and started your own transcription business.
How Can an Interested Applicant Apply to Babbletype?
Go here to look over their current openings and read more about the jobs available.
Good luck to all who apply.
Want to Know More About Work at Home Transcription and How to Get Started?
If you've read the above reasons for getting into transcription as a work at home career and you're thirsty for more information, I recommend Janet Shaugnessy's FREE transcription training workshop!
Janet has been in the transcription business for over 16 years now.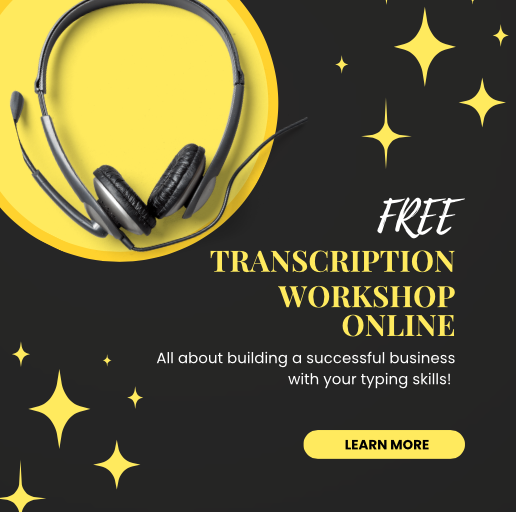 This explores how to build a business using your typing, writing, and editing skills.
You'll learn how much you can earn, where the work comes from, how to determine if you are cut out for it, and a lot more.
GO HERE TO CHECK IT OUT!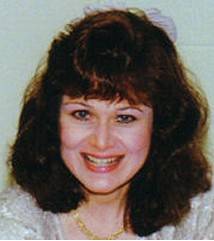 Leisa Good has worked in the corporate world as well as side hustled and operated a virtual assistant business full-time since 2006.. She wrote the eBook on that one! She is also a PFYP certified career coach and the owner of the blog, Powerfully Purposed For Success. She empowers folks 50-ish to find fun, flexible, and financially rewarding work both now and into retirement. However, this time it will be work/life on their terms.