Do you enjoy shopping in general and especially for other people? Are you quick and efficient and able to get what you need and get out of the store in a reasonable amount of time? Have you ever thought about what it might be like to be a personal shopper for someone else?
If you answered yes to any of those questions, keep reading our Shipt review below! Shipt is a company that will pay you to grocery shop for others on your own time.
What Exactly is Shipt?
Shipt is a company that pays you to shop for groceries and household essentials for their members, many of whom are busy professional with limited time to do their own shopping.
Through the app, members can shop for up to 40,000 items in one of several stores. Delivery is free if the customer orders over $35.00, but a $7 delivery fee applies if the customer orders under $35.00.
Customers may also order from a selected store for an extra $.30 per item. In other words, it is best for the customer to stick to the stores in the membership. However, should the customer chose to deviate then they are liable to pay an extra $.30 per item.
The company began in 2014 in Magic City, Birmingham, Alabama. Now in over 257 cities, Shipt strives to connect personal shoppers to customers really needing convenience.
Which Stores Have Partnered With Shipt?
Several stores have become part of the Shipt network. They are:
ABC Fine Wine & Spirits
Costco
Dierbergs
E.B.
Lidl
Lowes Foods
Meijer
Mercatus
MWG
Piggly Wiggly
Target
Winn Dixie
According to eMarketer, it is predicted that by 2025, 40% of all grocery shopping will be done online. Shipt has a customer rating of 4.9 out of 5.0. So it seems that customers are willing to pay for convenience.
What Is The Schedule For Shipt Shoppers?
The hours are basically 24/7 if the store you have to go to is open at the time you accept an order.
You may work part-time or full-time as a personal shopper and set your own flexible schedule. This is good for extra cash — something to add on as an extra income stream.
Note that some areas may have restrictions on the hours you can work. In other words, no overnight shopping, which may be a bummer if you're a night owl.
How Much Can You Earn as a Personal Shopper at Shipt?
Shipt claims that you can earn up to $22 an hour, but this is based on 30 completed shopping trips.
This means that you earn more as you become more in demand as a personal shopper. Most beginning shoppers report earning closer to $8 to $12 an hour.
What Are the Requirements to Shop For Shipt?
In order to shop for Shipt, you must:
Be at least 18 years or older.
Have a valid driver's license and auto insurance.
Have a vehicle no older than 1997.
Have a knowledge of the produce section in a grocery store.
Have insulated shopping cooler bags.
Be able to lift 40+ pounds.
Have an iPhone (at least iOS 10) or Android (at least 5.1) smartphone.
What Do Other Say About Shipt?
Glassdoor gave Shipt a 3.8 out of 5.0. There were many happy shoppers working there and touting the benefits of being a shopper.
Indeed gave it a 3.4 out of 5.0 review, and the College Review gave it a 4 out of 5 star rating.
Usually anything 3.0 or over is good news. However, it is always wise to branch out from these sites and so some additional research before making a decision.
Many shoppers seem to enjoy the work with the biggest complaint being all of the wear and tear as well as gas mileage racked up from shopping.
How Do Interested Individuals Apply to Shipt?
Just go to their website and click on the apply button. There will be an interview as part of the approval process. Once hired, you simply download their user friendly app to get started. Payment is once a week via PayPal.
When we find other companies like Shipt, we sometimes mention them in our weekly work at home newsletter! You can subscribe to that here (free) if you are interested.
Good luck to all who apply.
BONUS – Get My Work at Home E-Book Bundle For Just $5 Right Now (8 E-Books Total)
If you are wanting even MORE links to jobs across a ton of categories (virtual assisting, data entry, transcription, and more), you may want to download my work at home e-book bundle.

It includes the following e-books ($1 each if you buy them individually):
You will get an email with a link to download the PDF files after your purchase.
Thank you!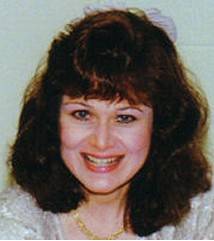 Leisa Good has worked in the corporate world as well as side hustled and operated a virtual assistant business full-time since 2006.. She wrote the eBook on that one! She is also a PFYP certified career coach and the owner of the blog, Powerfully Purposed For Success. She empowers folks 50-ish to find fun, flexible, and financially rewarding work both now and into retirement. However, this time it will be work/life on their terms.