Mystery shopping is a fantastic way to earn some extra money, although it cannot really be considered a work at home job. Some people are able to earn more than just a little extra money with mystery shopping! Below are the top 10 mystery shopping companies that will pay you to do in-store shops.
I have also listed telephone mystery shopping companies below. Those are great because you don't have to leave your home!
Before you get started applying to all the companies listed out below, there are some basic things you should understand about how mystery shopping works.
Important Things To Know About Mystery Shopping
Here is what I think you should know about mystery shopping before you start:
A mystery shopper (also known as an evaluator) is all about customer experience. That is your purpose. To report back on the overall customer experience of an establishment.
Most mystery shopping work for different companies are posted on a job board, and it's first come, first serve.
It generally is not going to replace any full-time job, if you have one.
You get to do things like buy your groceries, get gas, stay in hotels, go to theme parks, and eat at restaurants while getting paid to evaluate your experience.
You'll be given very specific instructions for each shop and how to provide feedback, and you must follow them exactly.
There will not always be ongoing work, which is why you should be signed up with multiple companies, not just one.
Mystery shopping is always independent contractor work. You are not working as an employee of the company. Your pay will not have taxes deducted. If you are in the US and earn more than $600 in one year, the company you did the work for will send you a 1099 form to file with your taxes.
You will likely have to sign an independent contractor agreement prior to completing any shops.
If you see an MSPA logo on a company webpage, this is a good thing and means they are legit and reputable.
If a company is asking you to pay a fee to join, they are a scam. Legit mystery shopping companies don't do that. Be careful of scammers! Don't provide your social security number or any personal information to a company asking you to pay upfront.
Keep all your receipts from each shop. The mystery shopping company you're doing work for may ask for them.
Most mystery shopping companies pay once a month, and if you spend your own money on the shop, you will be reimbursed for that if it was something they wanted you to purchase. This is in addition to what you'll earn for doing the mystery shop.
All of that said, this can be a really fun, flexible way to earn money if you like getting out of the house!
The Very Best Mystery Shopping Companies To Join
1 – A Closer Look
A Closer Look has lots of retail, restaurant, grocery store, and hotel shops. Great for if you enjoy stays away from home and wouldn't mind a free meal on occasion!
All shops you complete during the month will be paid the next month with a paper check mailed to you.
To register with A Closer Look, you must be at least 18 years old and a resident of the US or Canada. A brief writing sample is also required as part of your application. This is pretty typical, so don't be alarmed.
You can read our A Closer Look review, or register as a shopper now.
2 – Second to None
Second to None has been in business for over 30 years, and they have an A+ rating with the BBB.
You can sign up as a shopper for Second to None as long as you are a resident of the US or Canada.
Second to None pays every month for any mystery shopping job completed via direct deposit or Paypal.
You can read our Second to None review, or sign up here as a shopper.
3 – Amusement Advantage
Amusement Advantage is known for amusement park shops! So if you and your family really enjoy visiting theme parks, this is one you should sign up for!
You can register as a shopper for Amusement Advantage as long as you are a resident of the US or Canada.
Amusement Advantage has a few different ways they pay. You can use PayQuicker to get paid in 10-17 days after the shop, Paypal to get paid in 20-21 days after your shop, or you can get an old-fashioned paper check and get paid in 45-60 days.
There is also a referral program with this company, so if you know other shoppers who may want to do this, you'll get $10 if they sign up, too, using your link.
You can read our Amusement Advantage review, or go here to sign up.
4 – BestMark
This is another very reputable, well-known mystery shopping company. Best Mark has been featured on Oprah and they have a great BBB rating.
You can sign up as long as you are at least 18 years old, and payments are made for any mystery shopping assignment you've done via either Paypal, direct deposit, or gift cards.
Read our BestMark review, or go here to sign up as a shopper.
5 – Confero
Confero is open to shoppers in the US, Mexico, and various locations in Canada, including Alberta, British Columbia, Manitoba, Ontario, Quebec.
Confero pays via Paypal. This is the only method of payment they offer currently.
You can read our Confero review, or go here to register as a shopper for Confero.
6 – GBW
You can sign up as a mystery shopper for GBW from anywhere in the world.
Within 4 to 6 weeks after completing a shop, you'll be paid via electronic funds transfer to your bank account.
You can read our GBW review, or go here to sign up.
7 – Market Force
Market Force is one of the most popular companies on our top mystery shopping companies list. They tend to have several shops involving places you may go regularly, like retail stores, fast food, and gas stations.
They have an app that you can download once you've signed up as a shopper that makes the whole process very easy once you begin completing jobs.
You can read our Market Force review, or sign up as a shopper here.
8 – Secret Shopper
Secret Shopper is open to multiple companies. Most of the shops pay between $15 and $25, although as always this will depend on a variety of factors.
You must be at least 18 years old to sign up with Secret Shopper.
Secret Shopper pays with a paper check mailed to you if you are in the US. If you're outside the US, payments are made via Paypal.
Go here to register as a shopper for Secret Shopper.
9 – About Face
About Face is more than 20 years old and works with leading brands across North America.
The amount you will earn for each shop you do varies, but most of them pay between $25 and $45 dollars.
You will be paid to your Paypal account 30 – 45 days after you've completed your shop.
You can go here to sign up as a shopper for About Face.
10 – BARE
BARE is an international company, so you may be able to sign up from anywhere in the world.
If you are in the US, you must be at least 21 to join. If you are outside the US, you can sign up as long as you are at least 18.
BARE pays via Tipalti on the 18th of the month following the month you did your shop. They do not disclose how much you earn because it varies depending on the length and complexity of each shop.
Go here to sign up as a shopper for BARE.
Phone Mystery Shopping Companies
Companies offering phone mystery shops might provide better gigs for you if you would prefer not to leave the house, but do like the idea of mystery shopping in general.
This is not work like you'd do for work at home call centers. It is all cold calling, but the person on the other end of the line isn't likely to get annoyed because you will be posing as a potential customer.
The companies listed below either specialize in phone mystery shops, or they offer them in addition to in-person mystery shops.
1 – ARC
ARC has occasional openings for telephone mystery shops. They do have shops open outside the US, so you are encouraged to apply from countries outside North America as well.
Payments are made via Paypal for shops you've completed.
You can use any sort of phone you want to complete the shops.
Read our ARC review, or go here to sign up as a shopper.
2 – Perception Strategies
This company frequently has in-person and also phone shops involving the healthcare industry. You may be calling doctor's offices and clinics to gain and verify information.
This opportunity appears to be only open to US residents.
Read our Perception Strategies review, or sign up here as a shopper.
3 – Yardi-Matrix
As a shopper for Yardi-Matrix, you earn money by calling apartment complexes and gathering information. This is a seasonal, six weeks at a time job.
According to Yardi-Matrix regarding pay, "Surveyors will be paid $6 per hour and a piece rate of $.50 for surveys marked Done, $.30 for surveys marked Wrong Number, $.20 for surveys marked Part-Done, and $.07 for surveys marked Answering Machine or No Answer. You will receive at least minimum wage in your jurisdiction for all hours worked; however, you can earn more depending on your speed and efficiency."
Read our Yardi-Matrix review, or sign up here.
4 – Intelichek
This is another well known mystery shopping company specializing in phone shops. For Intelichek, you call various businesses to ask different questions.
Read our Intelichek review for more details, or sign up here.
Mystery Shopping Scams – What to Look Out For
While the companies listed above are all carefully researched and legit, there are MANY scams out there.
The easiest way to spot a mystery shopping scam is to check for a few things:
Are they asking you to pay a fee to join? Scam.
Are they asking you to deposit a check and then transfer funds to another account? Scam.
Is the shop for Western Union or some other banking institution that specializes in international transfers? Likely a scam.
Also, some scammers will even pose as legit mystery shopping companies, using their logos and pretending to be them just to confuse you more. The best way to know if this is happening is to check for the three dead giveaways I've listed above. Legitimate mystery shopping companies will NOT ask you to do those things.
Here at Real Ways to Earn, we don't want you to get taken advantage of by fake mystery shopping companies or anything else!
To learn more about scams in general, please look over our work at home "is it a scam?" checklist. This will help tremendously to keep you safe in your search for work at home jobs.
Be sure to sign up for our weekly work at home job leads via email as well (it's free) — we list legit companies in this newsletter all the time! Plus, you'll get a free list of 15 companies that are hiring right now to get you going.
In Closing
Hopefully the list above will be helpful for those of you looking to get a start in mystery shopping, which can be a fun way of earning some side money, and a much more efficient use of your time than a lot of other extra cash schemes you find out there.
The secret shopping companies above won't earn you enough to pay the bills, but it can definitely make life a little easier when times are lean, and it's the sort of thing you can find the time to fit in occasionally, even if your schedule is already pretty crowded.
Good luck if you pursue any of these!
BONUS – Get My Work at Home E-Book Bundle For Just $5 Right Now (8 E-Books Total)
If you are wanting even MORE links to jobs across a ton of categories (virtual assisting, data entry, transcription, and more), you may want to download my work at home e-book bundle.

It includes the following e-books ($1 each if you buy them individually):
You will get an email with a link to download the PDF files after your purchase.
Thank you!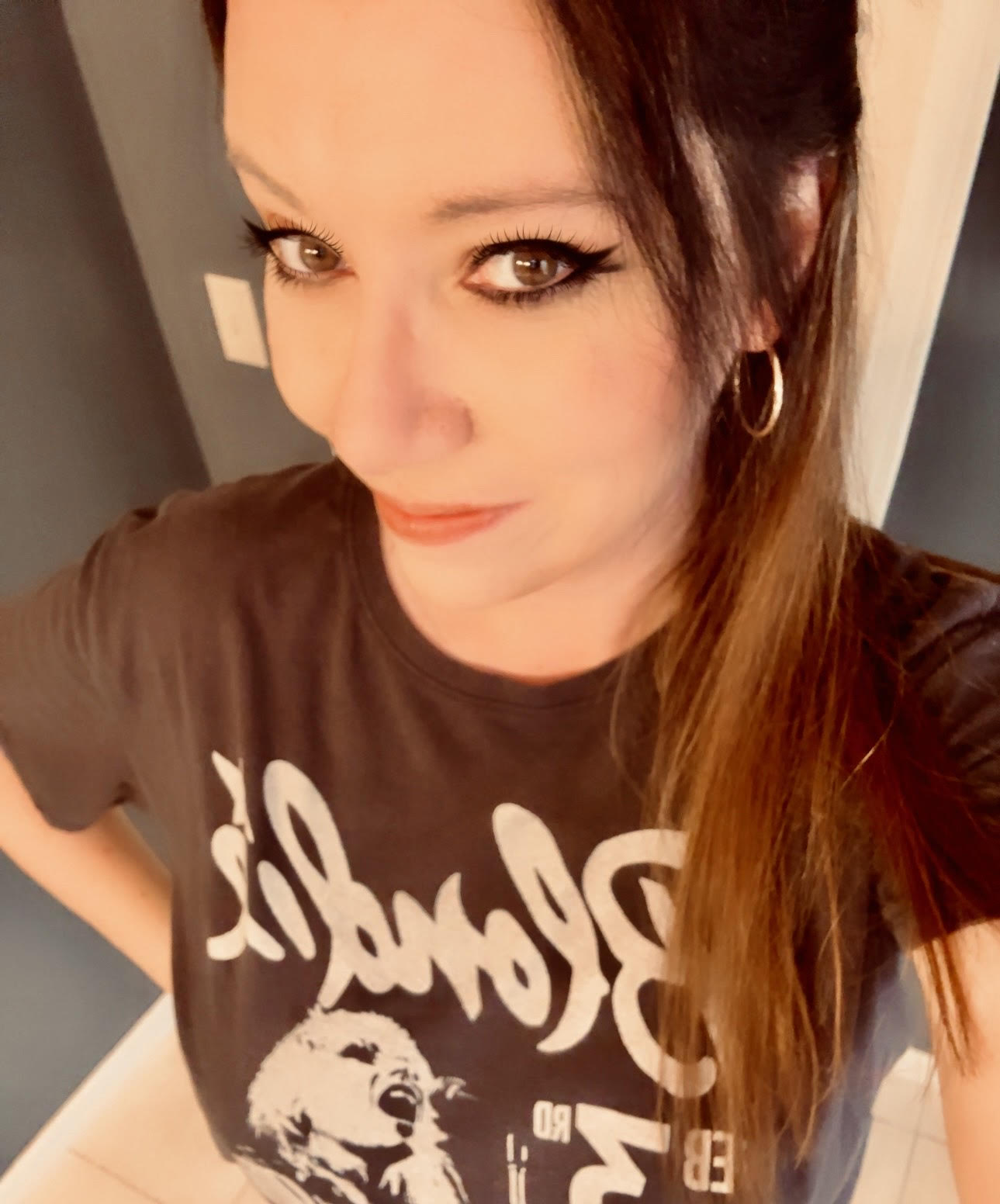 Anna Thurman is a work at home blogger and mom of two. She has been researching and reviewing remote jobs for over 13 years. Her findings are published weekly here at Real Ways to Earn.