Are you searching for a non-phone job? Are you someone who enjoys doing online research? Are you looking for a way to earn money doing online research? Then keep reading, because Wonder might be a great work-at-home opportunity for you.
What Exactly is Wonder?
AskWonder is an online service available to clients who need to hire researchers to expound on information by offering many different perspectives and viewpoints all from reliable sources.
The information is usually presented to the researcher in the form of a question, which really has no definitive yes or no answer.
The company was founded just this year in 2015 by a group of friends who were passionate about research and wanted to seek out others who felt the same. Their goal is to make online learning human again by incorporating the mentoring factor back into it.
Is This Opportunity Open Worldwide?
The good news is that AskWonder doesn't just hire in the United States, but in several other countries as well. However, the application page does explain that they cannot accept people living in New York, Massachusetts, or California due to some state regulations.
What Do Researchers at Wonder Do?
As an online researcher for AskWonder, you will be compiling information to a question presented by the client. When new questions come in, they are posted on the company's inside dashboard with the pricing. Pricing will vary, and you can accept the questions you want to work on.
Your job function will be to try and briefly explain the answer in a summary, while citing the online resources you used. Most searches take between 15 to 20 minutes, depending upon the complexity of the question. Each question will need to have at least 5 reliable, well-documented resources.
What Are the Requirements to Work for Wonder?
You just need to be able to pass the assessment that they provide when you fill out the application. You will be presented with a few questions typical of the type they receive from clients. Then you will be asked to research the answers to see if you are a good fit for the company.
By working there you will be able to:
navigate new challenges every day.
improve your research skills.
develop a portfolio.
improve your writing skills.
While you should already possess the research skills that they are looking for, you can still enhance your current skills by taking advantage of some of their tools and advice.
Do You Work as an Employee or Independent Contractor?
You will work for Wonder as an independent contractor.
What Are the Hours and Pay at Wonder?
The hours are 24/7 flexible with you determining how much or how little you want to work. Wonder claims that they have researchers making $2,000 a month. Each search is about 15 to 20 minutes long with the pay being paid out per search.
On average, they claim you can make about $15 hourly,  but the searches pay out at a flat rate per search, so it will depend on your speed.
Pay is delivered every two weeks via PayPal, so you will need a PayPal account if you currently don't have one set up.
What Are the Latest Reviews Saying About Wonder?
Because AskWonder is a new company, I wasn't able to find any Glassdoor reviews. However, I did find one Reddit review.
You can certainly read it for yourself and decide to apply or not to apply. Keep in mind this is just the opinion of one person. As the company grows, it will probably be possible to find more feedback.
How Could an Interested Individual Apply to AskWonder?
Go to their applications page and begin the process. Good luck.
BONUS – Get My Work at Home E-Book Bundle For Just $5 Right Now (8 E-Books Total)
If you are wanting even MORE links to jobs across a ton of categories (virtual assisting, data entry, transcription, and more), you may want to download my work at home e-book bundle.

It includes the following e-books ($1 each if you buy them individually):
You will get an email with a link to download the PDF files after your purchase.
Thank you!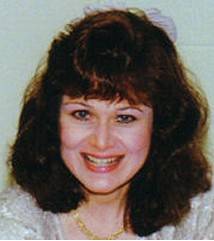 Leisa Good has worked in the corporate world as well as side hustled and operated a virtual assistant business full-time since 2006.. She wrote the eBook on that one! She is also a PFYP certified career coach and the owner of the blog, Powerfully Purposed For Success. She empowers folks 50-ish to find fun, flexible, and financially rewarding work both now and into retirement. However, this time it will be work/life on their terms.