Are you someone who enjoys phone work? Are you comfortable with both inbound and outbound calling? Are you ready to make between $15 to $20 an hour? Then working as a remote agent at I Dial U might be something for you to investigate.
What Exactly is I Dial U?
I Dial U is a company which hires work-at-home agents to serve in a variety of industries such as automotive, mortgage, insurance, credit counseling, and collections.
Agents respond to consumer inquiries, and there is no cold calling — instead you are supposedly contacting "warm" leads. There are both inbound and outbound agents needed on occasion.
Some of the many reasons that I Dial U hires remote workers are:
lower attrition and absenteeism
reduced operational costs
built-in disaster recovery
business continuity
Also, the home agent model that I Dial U uses is inherently "green." For instance, 100 home agents save an average of 26,600 gallons of gas per year and 600,000 miles of commuting. I Dial U sees this as a smart move to help preserve the environment.
What Types of Jobs Are Available at I Dial U?
I Dial U prides itself on being one of a few companies that hires an entire remote workforce. Their agents perform:
Account Management & Sales
Customer Support
Client Surveys
Specialized Programs
What Are the Requirements to Work For I Dial U?
The requirements to work for I Dial U are:
to be assertive enough to present the sales offer, but also consultative and helpful.
to be results oriented with a competitive attitude.
to be able to manage a large database of consumer leads while helping people.
to great organizational/marketing skills.
to have a quiet home office with high-speed Internet.
to have an updated PC.
to have a high quality headset.
to possess a pleasant phone voice backed with excellent communication skills.
to be able to type detailed notes of each conversation.
to be able to learn basic industry terminology of the industries served.
Are You an Independent Contractor or an Employee at I Dial U?
At I Dial U you are an independent contractor and responsible for your own taxes. Make sure you receive a 1099 for your earnings.
Does I Dial U Hire Workers From Other Countries?
Yes, again I Dial U does hire agents from other countries; however, most agents do come from the United States. Make sure you check with them first as to whether your country is one of the countries listed.
What Are the Hours at I Dial U?
The hours are flexible, and they are open 7 days per week from 7:00 a.m. to 10:00 p.m. EST for Monday through Friday. They close earlier on Saturday and Sunday.
What is the Pay Like and When Is Payday at I Dial U?
The pay may vary depending on the project you're on since it is project-based work, but they have recently had a project paying $8 an hour plus commission. The company claims that it has agents making $20 to $25 an hour.
I have agents tell me that they are averaging $400 for a 25-hour work week. However, with performance-based pay, there are going to be some making a lot less.
Payday is the 1st and 15th of every month via direct deposit.
What is My Overall Impression of I Dial U?
There seem to be several happy agents working there at least they are saying that on different forums. However, every time I Googled Glassdoor reviews, all I found were negative reviews averaging 1 out of 5 stars like this one.
How Can an Interested Applicant Apply to I Dial U?
Call the recruiting hotline at 1-855-424-4428. The whole recruiting process takes about 7 minutes. Once on the line, you will answer two questions.
Once you have applied, you should receive an email within 24 to 48 hours via email as to whether or not you have been accepted. There is no need at this time to send a resume as they have been flooded with resumes in the past.
Good luck to all who apply.
BONUS – Get My Work at Home E-Book Bundle For Just $5 Right Now (8 E-Books Total)
If you are wanting even MORE links to jobs across a ton of categories (virtual assisting, data entry, transcription, and more), you may want to download my work at home e-book bundle.

It includes the following e-books ($1 each if you buy them individually):
You will get an email with a link to download the PDF files after your purchase.
Thank you!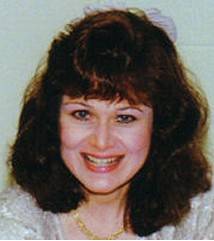 Leisa Good has worked in the corporate world as well as side hustled and operated a virtual assistant business full-time since 2006.. She wrote the eBook on that one! She is also a PFYP certified career coach and the owner of the blog, Powerfully Purposed For Success. She empowers folks 50-ish to find fun, flexible, and financially rewarding work both now and into retirement. However, this time it will be work/life on their terms.