Would you like to work online for a trusted offline company? Did you ever "temp" when you worked in the B&M (brick and mortar) world? Do you believe you have the skills and self-discipline to work from home? Then signing up for Kelly Services online might be a good option for you.
What Exactly is Kelly Services?
Anyone who has ever worked as a "temp" probably would recognize the name. They are now a global temporary staffing service in 36 countries serving a variety of professions such as healthcare, law, information technology, financial, and engineering.
Founded in 1946 as the brainchild of William Russell "Russ" Kelly, the company started under the name of Russell Kelly Office Service.
The company grew as it took on the typing needs from local businesses. As the company grew, Mr. Kelly would often loan his secretary to a company for the day. However, more and more companies began calling and wanting other services such as payroll and bookkeeping.
Mr. Kelly saw the need and began hiring other women and loaning them out to companies to do more and more office work. Hence the name, Kelly Girls. In 1966 as the workforce became more diverse and the company grew again, the name changed to Kelly Services.
Now, enter the day of the global economy. On December 12, 2012 Kelly Services and Odesk (now called Upwork) teamed up to create what is known as KellyOCG®, which is the Outsourcing and Consulting Group of Kelly Services.
This was to help bridge the gap between online freelancers and offline independent contractors allowing them to collaborate under one platform.
However, Kelly Services also has its own work-at-home (WAH) site.
While Kelly Services still continues to post work at home phone jobs on such sites as SimplyHired, Monster, JobHat, and many others–the majority of work-at-home jobs will be found on its own work-at-home web site or Upwork.
What Does a Kelly Services Online Temp Do?
Obviously, it will vary from job to job. There are administrative positions and customer service positions, as well as even gaming advisor positions. It will depend up which one of the many work-at-home positions you will apply to and be selected.
What Are the Hours and Pay at Kelly Services?
The hours and pay will also depend upon the position. However, I am happy to report that the starting pay tends to be a little higher than other work-at-home jobs. For example, customer their service phone jobs start you off at $13.50 per hour, which is a whole lot better than the $8 to $10 an hour range you find with many other work-at-home phone jobs.
Most–not all–positions tend to be inbound and outbound customer service positions, but even that is changing. The pay is also weekly for most all of the remote positions.
Are You an Independent Contractor or an Employee at Kelly Services?
All remote workers of Kelly Services are considered employees and are eligible for the same benefits as employees who work at traditional customer locations.
Also, if your performance remains good you may transfer to an offline position in your area in the future should one become available.
What Skills/Special Training Do You Need to Work at Kelly Services?
The following skills were actually posted right on their website.
Personal skills:
Some customer service experience is typically required
PC and Windows® experience
Excellent written and oral communication skills
Motivation, discipline, and determination
Ability to create an exceptional customer service experience for callers
High school diploma or GED
Environmental requirements:
A dedicated work space and work station (a spare room free from household distractions preferred)
Reliable high speed Internet connection
Telephone services
What is My Overall Impression Kelly Services?
What can I say? They have been a leader in the temporary staffing industry since 1946 and are now a presence in the work-at-home industry. Any company willing to do that definitely has impressed me, and I hope more will follow their lead.
How Can an Interested Applicant Apply to Kelly Services Work-at-Home Positions?
You will have to go to their work-at-home site.
There you can click on the "Find a Job" link to create an account and post your resume. You will need a valid email address and a login and password that you create. You will also need to set up your search, so that email job alerts may be sent to your email address.
Good luck to all who apply. You can also "Like" them on their Facebook page, at https://www.facebook.com/kellyservices.
BONUS – Get My Work at Home E-Book Bundle For Just $5 Right Now (8 E-Books Total)
If you are wanting even MORE links to jobs across a ton of categories (virtual assisting, data entry, transcription, and more), you may want to download my work at home e-book bundle.

It includes the following e-books ($1 each if you buy them individually):
You will get an email with a link to download the PDF files after your purchase.
Thank you!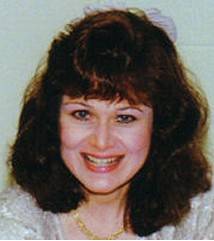 Leisa Good has worked in the corporate world as well as side hustled and operated a virtual assistant business full-time since 2006.. She wrote the eBook on that one! She is also a PFYP certified career coach and the owner of the blog, Powerfully Purposed For Success. She empowers folks 50-ish to find fun, flexible, and financially rewarding work both now and into retirement. However, this time it will be work/life on their terms.