Do you enjoy the hospitality industry? Have you ever worked in a hotel before? Is a performance-driven job what you have been looking for? Then the remote positions at Hilton Worldwide might be what you are looking for in a work-at-home (WAH) job too.
What Exactly is Hilton Worldwide?
While most people are familiar with the name Hilton when it comes to hotels, Hilton Worldwide is a collection of all of the Hilton Hotels throughout the world. Back in 1919 in a small Texas town, Conrad N. Hilton began with a 40-room hotel and his vision has helped to grow it to a prominent world-class hotel chain across 24 time zones.
Hotels are known to employ a wide variety of professionals ranging from clerks to chefs to human resource professionals.
However, for this article we will be exploring the three remote, work at home positions associated with Hilton Worldwide. These positions are the reservation sales specialist, the customer care coordinator, and the guest experience specialist. Each one is different.
The Hilton vision for these work-at-home positions—according to their website—is, "to fill the Earth with the light and warmth of hospitality, working from home-based offices in Dallas, Texas and Tampa, Florida." It doesn't look like they currently hire in other states, but that could change in the future.
What Does The Work Involve at Hilton Worldwide?
The reservation sales specialist will be the one booking hotel rooms for the individual or family.
Customer care specialists will help with any other care of the guests once they are in the hotel.
And finally, the Guest Experience Specialist will have the job of taking customer complaints and turning them into a positive experience that will restore trust in the Hilton brand.
What Are the Skills Required to Have Any One of These Positions at Hilton Worldwide?
The skills required for all positions are:
a high school diploma or GED.
at least 1 plus years' steady job experience in a customer oriented or sales role.
a minimum of 6 months to a year experience in a performance driven role.
excellent communication and active listening skills
computer proficiency with the ability to navigate and toggle between multiple screens.
Bachelor's Degree is preferred but not required.
What Are the Computer Requirements to Work at Home for Hilton Worldwide?
Applicants must have:
a landline phone
Intel x86 compatible personal computer with CD burning capability and sound card or a MAC with sound card and a minimum of 512mb Ram memory, and a compatible monitor, keyboard and mouse.
high-speed, wired Internet connection.
a home office free from background noise and distractions.
What Are the Hours at Hilton Worldwide for These Positions?
The hours will vary as with all hotel jobs. There are shifts involved, since people will be needing around the clock service. Both part-time and full-time positions are available.
Are You an Independent Contractor or an Employee?
You are an employee with benefits. You will have access to dental, medical, and retirement.
What Are the Pay and Hours Like at Hilton Worldwide?
In the past, the above-mentioned positions paid $12 to $15 per hour. According to Glassdoor, the current range is more like $9 to $14 per hour, with an average of around $11 hourly, so there may have been a pay cut.
Pay is based on performance. Top performers are quickly rewarded and can look forward to earning up to $15 per hour.
Training is mandatory and paid.
What Do I Think of the Work-at-Home Jobs at Hilton Worldwide?
Well, it is the Hilton, and I have stayed at many of their hotels and resorts throughout the years.
I love the hotels and impeccable service, so I know the service is that way for a reason. It sounds like a good opportunity if you are lucky enough to live in one of the states that hires for the WAH positions.
What Do Others Think of the Work-at-Home Jobs at Hilton Worldwide?
Overall the reviews were good with 3.5 stars out of 5. One worker in particular felt that the work-at-home positions should pay more, since you have to supply your own computer, Internet, headset, and phone.
However, you are welcome to conduct your own search or read the ones located here: http://www.glassdoor.com/Reviews/Hilton-Worldwide-Reviews-E330.htm
How Can an Interested Individual Apply for the Positions at the Hilton Worldwide?
Go to the website.
BONUS – Get My Work at Home E-Book Bundle For Just $5 Right Now (8 E-Books Total)
If you are wanting even MORE links to jobs across a ton of categories (virtual assisting, data entry, transcription, and more), you may want to download my work at home e-book bundle.

It includes the following e-books ($1 each if you buy them individually):
You will get an email with a link to download the PDF files after your purchase.
Thank you!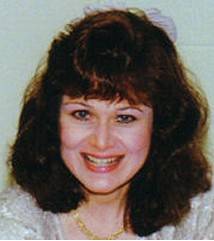 Leisa Good has worked in the corporate world as well as side hustled and operated a virtual assistant business full-time since 2006.. She wrote the eBook on that one! She is also a PFYP certified career coach and the owner of the blog, Powerfully Purposed For Success. She empowers folks 50-ish to find fun, flexible, and financially rewarding work both now and into retirement. However, this time it will be work/life on their terms.