Today's post is a huge list of 100 ways to earn extra cash online. Each listing will link directly to the site if applicable so you can sign up or check it out. If you enjoy the extra cash opportunities we link in our weekly work at home newsletters, you'll be very interested in all the opportunities on this list!
Even if you have a work at home job that more or less pays the bills, there's a lot to be said for the need to earn extra cash online.
There are many different little "side-gigs" I've had access to over the years that have seriously come in handy for me. I've used them to help pay for Christmas, gas money, extra money for movie and a dinner out, and even just to help make ends meet week to week.
I've either tried or thoroughly researched the sites listed, so they are legit to the best of my knowledge. I've also broken everything down for you by category to make browsing much easier.
If this list has you overwhelmed, please know you don't have to limit yourself to one or just a few things. Sign up for as many as you like! Over time as you've dabbled in different opportunities, you'll figure out which ones you enjoy that are paying off the most.
Rewards Sites
Rewards site are fun to use and can be a great way to earn extra cash. Most of the let you earn money in a variety of ways, including searching the web, watching videos, answering surveys, playing games, printing coupons, short tasks, and more.
Some pay in straight cash (usually Paypal or prepaid Visa debit cards), while others will pay you in points you can redeem for Amazon gift codes.
There are lots of great rewards sites, but the ones listed below are very reputable.
SwagBucks – Available in most countries in the Americas, Asia, and Europe. Must have at least 500 SB ($5) to redeem for anything. There is usually a $5 bonus given upon sign-up.
Fusion Cash – Available to US and Canadian residents, 18 and over. Pays in cash only — Paypal payments, direct deposit, and mailed check. Must have at least $25 in your account to cash out, and at least $15 of this must be from non-bonus credits. They offer a $5 sign-up bonus.
Inbox Dollars – Open worldwide to people aged 18 and up. Inbox Dollars pays via mailed check or Visa prepaid debit card. You must have at least $30 in your account to request a payment. They do a $5 sign-up bonus.
My Points – Open to US and Canada only. Payment options include Paypal, Amazon, or vouchers for many other retailers. Must have at least $5 in your account (700 points) to request a payout.
InstaGC – Open worldwide. If you are not at least 18, you can still join, but must get parental permission. You can redeem for rewards — including Amazon codes and Paypal cash — with as little as $1 in your account. Pay is instant in most cases.
KashKick – Open to US only, 18 and up. Payments are made via Paypal, but you must have at least $5 in your account to qualify for a cash out.
PrizeRebel – Open worldwide to people aged 18 and up. You can sign up if you're younger with parental permission. They offer Paypal payments, hundreds of gift card options, or bank transfer. It's possible to redeem for an Amazon code with just $2 in your account.
Run Errands For People
Note these are not online, but they are flexible things you can do at your convenience to earn. There are people everywhere who need people to do things like pick up their groceries, go check things out for them (WeGoLook, listed below), pick up fast food for them, and more. If that interests you, check out these companies:
Shipt – US only. Shipt claims you can earn $22 hourly working for them as a shopper, but this will vary. Must be 18 or older with a smartphone, driver's license, and car insurance. Pay is every Friday via direct deposit.
Instacart – Open to US and Canada. Work as a full-service or in-store shopper. Pay varies depending on how busy you are, but most shoppers report earnings of at least $10 hourly. Pay is weekly via direct deposit. It is also possible to cash out instantly if you are working as a full-service shopper.
DoorDash – Open to US, Canada, and Australia. Drivers for this company deliver food orders to people who request them via the app. Must be at least 18 with access to a car, scooter, or bike. The average salary for Dashers according to Indeed is around $14 hourly. Payments are made weekly via direct deposit. It's also possible to get "Instant Pay," but they deduct a $1.99 fee.
Postmates – US only. Must be at least 18 with access to an insured vehicle or bike. Deliver food, drinks, retail, and more from people who have requested items via the app. Payments are made weekly via direct deposit, or you can request an instant payout. It's not clear if there is a fee for the instant payout.
TaskRabbit – US only. Must be at least 18 to qualify. Get paid to do "tasks" for people in your area. These tasks can be anything from delivery to handyman work. After your work is completed, you submit an invoice and are paid.
We Go Look – Open to US, Canada, UK, and Australia. The work involves doing inspections, assessments, document services, and pick up and delivery services. You use a smartphone and accept the jobs you want, then get paid when they are complete. Pay varies depending on the job, but could be anywhere from $12 to $200 per order. Payments are via direct deposit (US only) or Paypal. They pay weekly, but in some cases it can take up to 30 days to get paid.
Design & Sell Products Online
There are sites that have things like T-shirts, mugs, calendars, etc. that need designs. You can sign up to design them and then open up your own online store, selling the products you designed to others.
Most of these sites will pay you a certain amount of royalties when your item(s) sell.
Spreadshirt – Open worldwide. You can earn money on Spreadshirt by selling your designs directly on their marketplace or opening up your very own T-shirt store (via their platform or on Shopify). Payments, once you've reached the minimum payout amount, are paid out monthly via a US bank account or Paypal. The minimum payout amount varies depending on your country.
Zazzle – Open worldwide. Design your own products, open a designer store, and earn royalties on what you sell. You can specify how much you make. Each month-long earnings cycle is followed by 30 days of clearance, so you can expect it to take a few months from selling something to actually receive your royalties. Payment options include check (US only) or Paypal (US and other countries).
Low Content Books – You can create and sell low content books on Amazon. Low content books are things like journals, planners, log books, coloring books, etc. This is easy to do and requires no writing experience. In fact, you can even do this with no graphic design experience. Sites like Canva make graphic design very easy for people without that experience.
Exercising/Fitness
There are a few ways these days to get rewarded just for sticking to your fitness goals. Pretty easy money and you can feel good about yourself at the same time:
Healthy Wage – Open to the United States, United Kingdom, Canada, European Union, Mexico & throughout Latin America, Australia, and most of non-EU Europe and Asia. You bet on yourself to lose a certain amount of weight. If you succeed, you win back what you bet plus more. They've paid out lots of money so far. Payments are made via Paypal or paper check.
Diet Bet – Open worldwide. With this one, you compete in weight loss group "games." The money you win will depend on the size of each pot for every game you participate in and how many other people are signed up for those games. Payments are made via Paypal or paper check.
Focus Groups & Online Research Studies
Focus groups and research studies are a little more involved than paid surveys, but they are a bit similar.
Rather than ticking off a yes/no to say what you think about a product or service, you're invited to participate in discussions about what you tried, or share your thoughts via webcam. Focus groups also pay more than paid surveys, and sometimes you may be asked to leave your home and visit a location to do them.
User Interviews – Open to US, Canada, UK, and many other countries. Participate in research studies for major companies. Pay varies depending on each study, but most pay $50 or more for an hour of your time. Payments are made in either cash or Amazon gift cards (depends on the study).
20|20 Research – US only. Get paid $50 to $150 for participating in online or sometimes in-person focus groups. All payments are made with pre-paid MasterCard gift cards. 
Respondent.io – Open to US and many other countries. Must have a Facebook or LinkedIn profile to connect your account to. Pay varies, but these are high-pay studies that usually award $50+ for your time spent. Payments are made via Paypal, but Respondent.io does deduct a 5 percent fulfillment fee from that.
Mindswarms – Open worldwide. Earn as much as $50 per survey for participating in video surveys. In many cases, payment will arrive within 24 hours via Paypal.
Brand Institute – Open to US and several other countries. They do prefer medical professionals. Payments are made via Paypal or mailed check. It's possible to earn anywhere from $2 to $50 for participating in studies offered by this company.
Nichols Research – US only. Participate in focus groups, surveys, in-person or telephone interviews, product tests, online communities and earn money. In most cases, they pay via cash or Visa pre-paid debit cards.
Share Your Advice and Expertise
Are you an expert in something? If so, you can earn money online providing it for others who need it. The following sites are usually looking for remote experts:
JustAnswer – Open to US and Canada. Work whenever you want offering your professional expertise. JustAnswer uses a third-party verification service to ensure you have the credentials needed in your area of expertise prior to accepting you to answer questions. Payments are made monthly via Paypal.
Maven – Open worldwide. According to the Maven website, "Participants include professionals from every educational background, occupation, level of experience, and geography." It can take up to four weeks to receive your payment after you've requested it. You set your own rate for consulting services. Maven uses Qwil as a partner for processing payments. However, bank transfer and Paypal are options for US citizens.
Clarity – May be open worldwide. With this company, you are mostly giving professional advice to business owners and entrepreneurs. You can set your own rates. Payments are made via Paypal every 15 days.
Survey Panels
Sign up to be a part of different survey panels and wait for surveys to come to you via email. Taking online surveys for money typically means answering questions about products and services, but some panels will ask more interesting types of questions.
Survey panels usually pay anywhere from $1 to $5 per survey taken or in the form of Amazon gift codes and other types of rewards. Here's a list of reputable survey panels to try:
Pinecone Research – Open to US and occasionally other countries. Many payment options including Paypal, mailed check, and Amazon gift codes. One of the better and also more exclusive panels. They are not always accepting new members. You must have at least $3 earned to receive a payment, and payments are typically made within a day or two.
YouGov – Open to US and many other countries. This panel is quite a bit of fun because you get to give your opinion on current events and political topics. Payments are made via Paypal, bank transfer, or a variety of different gift cards. Must have at least $15 (35,000 points) to request any rewards if you are located in the US. 
Branded Surveys – Open to US, UK, and Canada (16 and up). Get a dollar in your account as soon as you join for answering their profile survey. Payments are made via Paypal, bank transfer, or various gift cards. Pay is very fast, sometimes within a day or less. 
Toluna – Open worldwide to people 13 or older. Earn Paypal payments or redeem for a variety of gift cards. Must have at least $10 in your account (the equivalent of 30,000 points) to redeem for a reward. They pay quickly after you redeem.
Opinion Outpost – Open to US and sometimes other countries. You can redeem your points for Paypal cash and various gift cards. They pay quickly, usually the same day you cash out, and you don't need many points accumulated to redeem for things.
Paid Viewpoint – Open worldwide. This is a panel that pays in Paypal cash or gift cards (currently Amazon or Walmart). You must have at least $15 in your account to redeem. They are known for paying quickly. The pay will come almost immediately after you request it.
Qmee – Open to US, UK, Australia, and Canada. You can earn by taking surveys or using it as a browser extension when you search for things on popular sites. They pay via Paypal as well as many other types of gift cards. For Paypal payments, you do not need a minimum amount to cash out. You can get paid with as little as a penny earned. For gift cards, you need at least $5 in your account to redeem.
Ipsos I-Say – Open to US and several other countries. Redeem for Paypal cash and gift cards. You must have at least 500 I-Say points in your account to redeem for anything. All gift cards are sent to you instantly while Paypal payments can take 3-4 weeks. 
SavvyConnect – Open worldwide to people 13 or older. Payments are made via mailed check only. Checks are usually received within a week of your request.
Shopping
It's really easy these days to get paid for the shopping you do. Most of the sites listed below work by giving you a percentage or a flat rate in cash back for purchasing certain items.
If you make a point to actually use the sites below, it adds up in a hurry! Here are the most reputable and lucrative:
Rakuten – Open to US. Rakuten (formerly known as Ebates) makes it possible to earn cash back on shopping purchases. You can download their app, use their browser extension, or just visit their website on your computer. Before you shop, simply do a search for the store you plan to shop from on Rakuten. Go through their link, and then enjoy the cash back amount they promise. Once you have at least $5 in your account, Rakuten will mail you a check. Payments are made quarterly. You can also opt for Paypal payments.
Fetch Rewards – US and Puerto Rico. You can download the Fetch Rewards app to your mobile phone and earn cash back on all your grocery shopping. You will earn points that you can redeem for gift cards to major retailers as well as Visa/Mastercard pre-paid debit cards.
Ibotta – US only. There are currently over 500K supported stores. You can use the mobile app or browser extension to shop and get paid back in cash for your online purchases. There is currently a $20 minimum to get paid. They have tons of options for payment, including Paypal cash and many different gift cards. Payments usually show up the same day you request them.
Saving Star – US only. You link your grocery store loyalty cards to the site/app, and then earn when you make purchases. Your savings get added to your Saving Star account. Once you have $20, you can cash out your earnings to either Paypal or get a bank transfer. If the store you're shopping at doesn't have a store card, you can just upload your receipts to Saving Star.
Sell Your Used Stuff
Something else anyone can do, and who doesn't have used stuff lying around that is no longer needed?
Below are some popular sites you've probably heard of that you can use to re-sell your used stuff. You can also use these sites to "flip" items you find at thrift stores:
Gazelle – Gazelle will give you money for your old iPhones, Samsung phones, Google phones, iPads, MacBooks, and iPods. Just answer a few questions about your device via their site. They'll send you an offer. If you accept, they'll send you a pre-paid shipping label so you can send the phone to them. Then, you get paid after they receive your phone via Paypal, check, or Amazon gift card.
BuyBackWorld – BuyBackWorld works much the same way as Gazelle, only they accept more items. You can trade in phones and also game consoles and other electronics. Within two business days of inspection, they issue your payment via check or PayPal.
Glambot – Glambot will send you cash for your new or "unloved" makeup items. However, you must send at least 15 full-size items from their approved brands list. You can get quotes to see your price estimate directly on their site. Then, if you agree with the quote, they'll send you a shipping label so you can get your items to them for free. You will get paid within a few days via Paypal. If you're not in the US, you can still sell your makeup to them, but shipping isn't free.
eCampus – If you have used textbooks you no longer need, eCampus will give you money for them. It's easy to get a quote for what you have via their website. Like most of these "buyback" sites, you print out a shipping label from them (free) if you accept their offer. Once they get your books and find them in the condition you described, you're paid with Paypal, direct deposit, check, or you can get in-store credit.
Amazon – You can sell your items on Amazon as an independent seller (best choice if you just have a few items to sell) or through Amazon FBA (Fulfillment by Amazon). With FBA, you can ship bulk items to Amazon, and they will take care of the packing, shipping, and selling for you.
Ebay – There's a great chance you already know something about selling on Ebay! You can sell almost anything you can think and set it up as an auction or have a "Buy It Now" feature if you'd prefer not to do an auction. While you can make good money on Ebay, they do have a reputation for very high listing fees. Still, it's a popular marketplace and you could do well.
Sell Your Crafts & Handmade Items
If you are crafty, have unique, vintage items you'd like to get rid of, or have an abundance of crafting supplies you could sell, the sites below are for you. There are people out there seeking what you have to offer.
Etsy – This is hands-down the most popular, top place to sell your crafts and other handmade or vintage items. However, they do have steep fees. You will need to keep those in mind when you are figuring out how to price your items.
Amazon Handmade – Amazon Handmade is fairly new, having just gotten started in the last few years. It is trying to compete with Etsy, basically. It's important to note you cannot just sign up and start listing things here. They have an application and audit process you have to go through so they can ensure you're selling items that are genuinely handcrafted.
Artfire – Artfire offers a popular platform for you to sell your handmade goods, vintage items, and also crafting supplies. They charge monthly fees for you to keep your shop on their site, with the lowest rate current at $4.95 per month. There is also a $.23 per item listing fee at that price. If you opt for the more expensive plans ($20 a month and up), there are no listing fees.
Start a Side Gig
There are plenty of good reasons to start your own thing. You get to set your own rates and call all the shots. Chances are, you have a talent that other people could benefit from. What online services could you offer that people would pay for? The sky is the limit!
Below, I've listed out a few things that some Real Ways to Earn readers do on the side (or even full-time) for additional income. The links provided will take you to resources for training to help you get started. Training is definitely not required, but may be helpful if you need some guidance on starting your own side-gig in these areas.
Voice-Over Work – Voice-over artists are in great demand. People need other people to voice audio-books, commercials, video games, animated shows and movies, and much more. You will have to invest in some sound equipment in your home to be successful with this, but you can find most of what you need on Amazon.
Proofreading – Do you have an eagle eye? Are you able to spot errors in text that other people miss? Then your services are in demand. Many people need human eyes to look over everything from books to essays. Most proofreaders are able to set their own rates and work when they want.
Writing Novels – You can write e-books on the side, make money, and have fun. You do not have to be a professional to get started, although it does help if you find it easy to spin a story. Amazon is a great platform for self-publishers to use and earn additional income.
Virtual Assisting – Virtual assistants do all kinds of tasks for clients that need their services. They answer emails, manage social media, create documents, graphics, and much more. What you offer personally as an assistant will depend on what you're good at. Chances are there is a client out there who needs the very services you are able to provide.
Mystery Shopping
While mystery shopping isn't always done online, it is a great way to earn some extra money.
In most cases, you visit stores and evaluate various things (you'll be told what to look for prior to starting your shop). Most of these companies pay either weekly or monthly. If you had to spend any money on your shop, this will be reimbursed to you along with the pay for the shop.
Field Agent – US only. You download the app to your phone, reserve and complete jobs you want to do, wait for approval, and then get paid. Most, but not all, jobs require traveling to a store. Payments are made via direct deposit to your bank account. This appears to be the only method available. Use my invite code 8rhjave when you sign up!
GigWalk – US only. This is very similar to Field Agent (listed above). Work when and where you want, visiting stores in your area to gather certain information. Payments are made via Paypal.
Mobee – US only. After downloading the app, you will be notified of missions at stores in your area. They award you with points when your missions are completed. These are redeemable for gift cards, including Amazon codes.
Easy Shift – Open to US and UK. Download the app to your phone, then visit stores to complete small jobs with your phone. Payments are made with Paypal within 48 hours of your completed jobs.
BestMark – US only, 18 and up. This is a more traditional mystery shopping company where there is no app to use. You just apply to be a shopper, and then accept mystery shopping jobs when they become available. Payments are made twice a month via Paypal, direct deposit, or gift card.
Market Force – US only. This is another traditional mystery shopping company, but they do have an app so you can better keep tabs on when jobs are available close to you. As thanks for completing shops, Market Force will pay in cash or reimbursements for free purchases and meals.
Intellishop – US only. This is another well-known, traditional mystery shopping company. They process payments via Paypal only. The payment will come within 30 days of the last day of the month that you completed your shop.
Usability Testing
Usability testing involves testing out websites, apps, software, etc. and sharing your feedback and/or helping developers find bugs and problems.
What's great about these opportunities is that almost anyone can do them and you likely won't need any equipment you don't already have. Each site listed below pays differently, but most pay in cash — not redeemable points.
Keep in mind having tests to complete isn't a guarantee. You will be competing for tests with other members of these sites, so it's hit and miss. But, these can still be good to have in your back pocket for some fast cash if you can catch one when it comes in.
User Testing – Open worldwide. Earn $10 for every 20-minute test you complete. Interviews pay more. Payments are made with Paypal approximatey seven days after your test is completed and approved.
Enroll – Open worldwide. Payments for tests are made via Paypal. You only need $1.01 in your account to get a payment. Payments are made monthly. Note that this company does not seem to pay quite as much for tests as some of the other ones on our list.
Userlytics – Open worldwide. Must be at least 16 years old or older to participate. Earn anywhere from $5 to $90 for testing websites and apps. They pay every 15 days for completed and approved tests via Paypal.
IntelliZoom – Open to US, UK, Spain, Germany, and Australia to people 18 or older. Payments are made via Paypal up to 21 days after study completion. Payment amounts will vary depending on the studies.
Beta-Testing – Open worldwide to people ages 18 and older. You will earn $10 to $20 for most tests. Payments are made to your Paypal account approxmiately seven days after the end of the project you participated in.
uTest – Open worldwide. They pay twice a month via Paypal or Payoneer. You must have at least $10 in your account to qualify for a payment.
TestingTime – It's not clear if this one is open worldwide. It is not a US-based website. Depending on the study, you can earn up to € 50 per hour as a tester.
Try My UI – May be open worldwide. You are paid a flat $10 for every test you take. Payments are made to Paypal every Friday.
Short Tasks
These are sites that post short tasks that pay per piece. These tasks may involve anything and everything, including data entry, writing, tagging, surveys, and more.
Most don't pay much per piece, but the key to earning substantial extra money with them is getting fast at the tasks you do accept. Below are a few sites to consider trying that pay for short tasks:
Amazon mTurk – Open to US and several other countries. I used this site a lot in the past for quick cash. It's easy to create an account. Then, you just log in and find little tasks/projects you think you could do. Getting paid is easy. You can transfer the earnings to your bank, or you can choose to request an Amazon gift card instead. Your rate will vary depending on how fast you can go with the tasks you accept, but don't expect more than a few bucks per hour in most cases. However, sometimes you'll get lucky and earn more than minimum wage. This is just something to do in your downtime for a few bucks here and there. Definitely don't look at it as a "job."
ClickWorker – Open worldwide. This is similar to Mturk because you accept little tasks to complete and get paid for each one. Payments are made via Paypal, and the amount you receive will depend on the tasks you've completed and what they paid. You won't qualify for every task you see. In some cases, you have to take assessments to get pre-approved to work on certain tasks.
Unlocking Your Phone
The following are apps that will pay you to unlock your phone. Note that these work only for Android devices.
The way it works is pretty simple. Most will display an advertisement or an article on your phone. When you swipe, you earn a little bit of money. It is for sure just small change, but it's mindless and something you're doing anyway.
SlideJoy – Once you download the SlideJoy app, you'll begin seeing ads on your lock screen. You'll earn a little bit of change every time you swipe. You can cash this out to Paypal or donate it to charity.
S'more – Just like SlideJoy, above, S'more will show you ads and various content on your lockscreen each day. You will earn points every day no matter how many times you see the content. You just earn generally for having it installed on your phone. They also give you paid surveys to complete, offers to take part in, and the ability to earn from referring friends. Your points can be redeemed for gift cards, including Amazon.
ScreenLift – This one pays you in "Lifts" (or points) each time you open your phone and see the content they've chosen to display on your lock screen. You cash this out for real money. Paypal is an option, but if you prefer gift cards, you can get those instead. It will take from 1-3 days to get your earnings once you cash out.
Pick Out Names
There are few companies that will let you submit ideas for things like domain names, business names, etc. that their clients need. If your name is picked, you can earn money.
Picky Domains – Open worldwide. People need ideas for business, domains, and slogans. Picky Domains wants you to sign up as a contributor and throw your unique ideas at people who have requested them. There's no guarantee what you suggest will be chosen, but if it is, you could earn 40 to 60 percent of the order value (usually ranges from $25 to $75). Payments are made with Paypal.
Naming Force – Open to US, 18 and up. Payments are made with Paypal. The amount you earn varies depending on what each contest pays out.
Smartphone Photography
You can get paid for your high-quality smartphone pictures, believe it or not. Some people are extremely gifted with smartphone photography and can make their pics look very professional. Below are a few sites that are interested in purchasing smartphone pics:
Foap – You download the Foap app on your iOS or Android device and upload your photos and videos. If a brand or agency sees your photo and wants to buy it, you get paid. Foap shares the profit with you 50/50. Foap uses Paypal to pay you, and you must have at least $5 in your account to withdraw your earnings.
SnapWire – There are two ways to earn with your photos through SnapWire. You can either participate in a paid challenge (no guarantee of winning of course) or submit your photos to their marketplace. You keep 100 percent of your earnings in the challenges and 50 percent of your earnings through the marketplace. You must have at least $25 in your account to request a payout. They process payouts through Paypal or Stripe. It will take about a month to get your pay after you request it. To start, you need to download their app.
Mail Decoy
The companies listed below monitor mailings, typically junk mailings like catalogs and other promotional things.
They will pay people to agree to accept mail at their homes from popular companies that regularly send out these types of mailings, and then you can earn money for sending it in or inputting it.
US Monitor – US only. As a mail decoy for US Monitor, you spend an hour or less every day sorting through promotional mailings you will receive and inputting information from them. They pay agents a flat $10 a month plus 25 cents for each piece of mail processed.
SBKC – US only. As a consumer panelist for SBKC, you are sending them junk mail you receive. In exchange, you'll get points that you can redeem for various gift cards. They claim many of their agents are able to to earn $20 in gift cards every 6 to 10 weeks.
Writing
While writing also falls under the category of an actual work at home job, it can be great for extra cash, too. Particularly content sites.
These are sites that post writing assignments for any of their approved writers to grab, and for most you only need average writing skill to become an approved writer.
While the pay isn't fantastic, if you can write fast, you can for sure earn substantial extra money. Most of these sites will pay a penny per word or more:
Textbroker – US and several other countries. Get paid for writing SEO optimized content for Textbroker's clients. Once accepted, they set you at a certain writing level, which factors into how much you can earn. Payments are made weekly, but you must have at least $10 in your account to request a payout. It is also possible to work for Textbroker as an editor to earn even more money.
BKA Content – US only. Like Textbroker, this is another content site focusing on search engine optimized content. Most assignments pay anywhere from 1.5 to 5 cents per word. Payments are made every two weeks with Paypal.
Crowd Content – Open to US, UK, Canada, Australia, New Zealand, and South Africa. They will assign you a "star rating" once you've applied to determine what sorts of assignments you can get access to. The higher your star rating, the more you could earn. They pay twice weekly via Paypal.
Verblio – US only. You submit content and if brands/companies like it, they buy it, and you get paid. So be cautious with this one because there is no guarantee your work will get purchased. Invoices are paid every Monday via Paypal.
Transcription
Like writing (above) transcription is another type of work that often equals a full-time income. However, there are lots of sites that accept beginners that don't pay very much for the audio transcribed.
While a professional transcriber may not bother with the sites below, someone without the skill to be a professional could use them here and there for some quick extra cash:
Quicktate – US and possibly other countries. Quicktate pays 1/4 cent per word for general and legal transcription and 1/2 cent per word for medical transcription. Payments are made with Paypal, and payment comes weekly on Mondays.
Rev – Open worldwide, but you must have a good grasp of the English language to qualify. Pay is weekly via Paypal.
TranscribeMe – Open worldwide. They used to pay between $15 and $20 an audio hour, which is on the low side. An audio hour is a lot longer than a normal hour. An audio hour refers to how long it takes you to transcribe an hour of audio. I cannot confirm if that is still what they pay at this time. The rate is not listed on the website. Payments are made weekly with Paypal.
Scribie – Open worldwide. They pay $5 to $25 per audio hour, i.e. $0.5 to $2 for a 6 minute file. This is lower than most companies. You can withdraw your earnings to Paypal at any time.
AccuTran Global – Open to US and Canada. Pay is per word and ranges from a starting base rate of $0.005/word for a beginner on basic audio, to their top rate of $0.0066 for difficult and/or foreign audio done by a senior transcriber. Payments are made on the 15th of every month via check or wire transfer for work done the previous month.
SpeakWrite – Open to US and Canada. Transcribers are paid one-half cent per word. Payments are made twice monthly with direct deposit or check. 
Use Your Home to Make Money
There are quite a few ways you can use your house to earn an income, although I'm sure not everyone would want to do these things. Still, there may be a demand for it in your area.
Charge people money to park at your house. Works best if you live near a popular area where people struggle to find parking spaces. You can use Neighbor for this.
Rent out space in your home. Use Neighbor for this.
Rent out your home to vacationers. You can do this with Airbnb.
More Ideas
I hope this post gives you some good ideas if you want to earn extra cash online (and offline). Good luck if you pursue anything listed.
BONUS – Get My Work at Home E-Book Bundle For Just $5 Right Now (8 E-Books Total)
If you are wanting even MORE links to jobs across a ton of categories (virtual assisting, data entry, transcription, and more), you may want to download my work at home e-book bundle.

It includes the following e-books ($1 each if you buy them individually):
You will get an email with a link to download the PDF files after your purchase.
Thank you!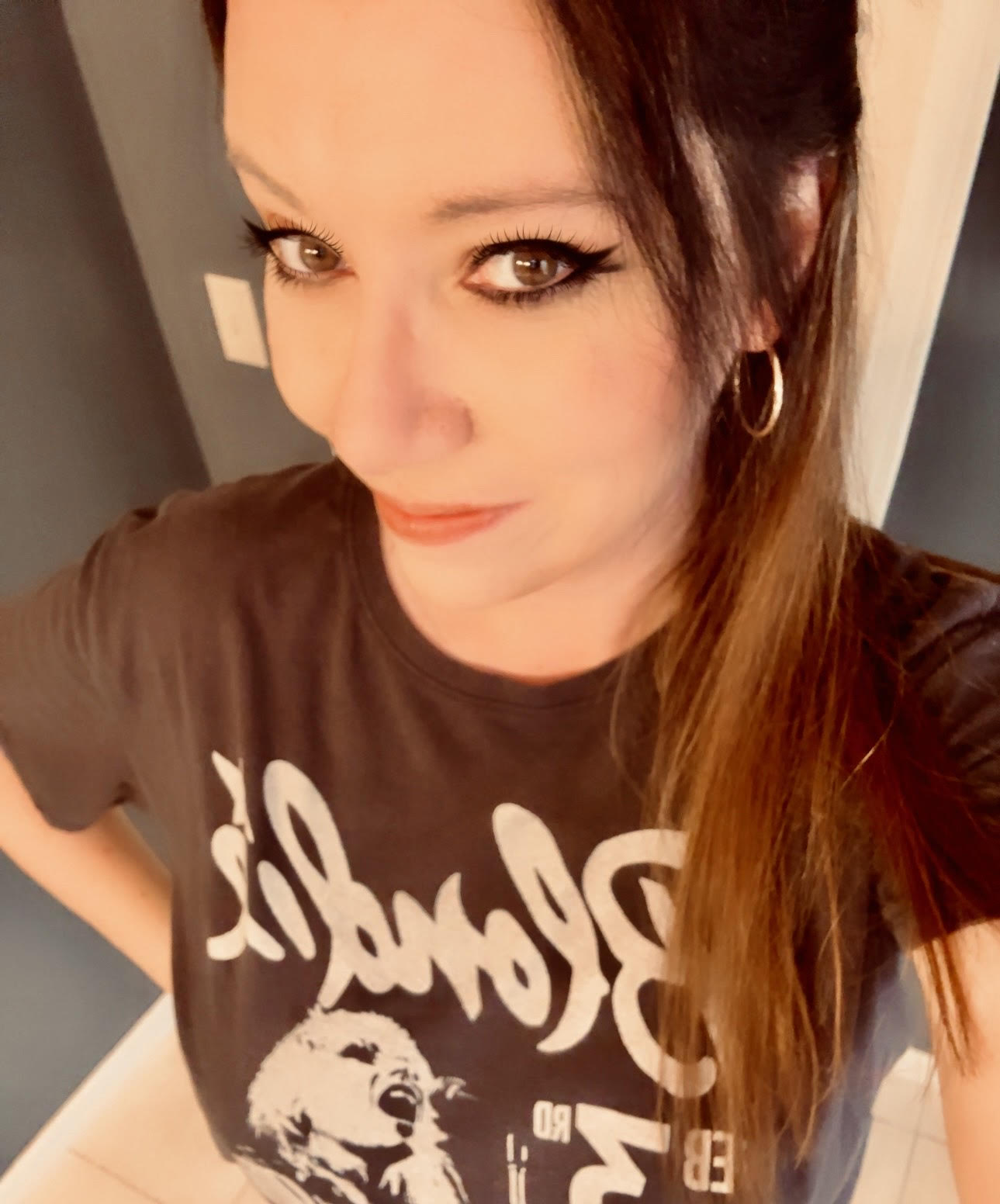 Anna Thurman is a work at home blogger and mom of two. She has been researching and reviewing remote jobs for over 13 years. Her findings are published weekly here at Real Ways to Earn.