Today's post is an interview with Ann Eckhart of See Ann Save. Ann has been selling successfully on eBay for about ten years now and it has worked out well for her.
I've sold several things on eBay and I'm sure many of you have, too.
I did make some money, but it was never anything I did full-time. Still, one of the best things about selling on eBay is that anyone can do it and make money if they really try.
This blog doesn't have any posts about eBay, and that's pretty crazy considering so many people have made money online using it!
So I decided to send a few Q's over to Ann so we could have some insider info on how to turn eBay selling into a successful venture.
I never wanted to write about this myself because it's not something I've had enough personal success with to give any good tips, but Ann has shared a ton of great info with us.
See our interview below:
How long have you been an eBay seller?
I started selling on eBay in July 2005, so nearly 10 years now! I started as a way to liquidate some excess inventory from my home-based gift basket business, which I had started earlier that year.
When those items did well, I started seeking out new gift items to resell; and by the end of the year, I had ditched the gift baskets in favor of ceramics, collectibles, plush, and gift books that I got from wholesale companies.
When I first started selling on eBay, eBay and Amazon were the only online retailers; however, after about six years, every store was online, and the competition pushed me out.
So I switched gears from the new gifts and started looking for secondhand and vintage items from estate sales and thrift stores; and today those are the items I sell.
What types of items do you have the most success selling on eBay?
I sell a wide variety of items, but I tend to favor vintage pieces, old Bibles, and licensed collectibles such as Disney. I also look for high-quality, name brand clothing to resell.
I am always looking for well made items that have a good mark. There is a lot of dollar store, made-in-China junk out there, so it takes some digging to find items of value.
Do you have the most success with the Buy It Now option or the auction format?
I mainly list my items at the Fixed Price Buy It Now option. When I first started selling on eBay, eBay and Amazon were really the only two online stores, and Amazon mainly sold books.
So I was able to list all of my eBay items at auction starting at 99-cents and the bidding would go crazy. Now, however, people want to be able to just buy what they want when they see it.
I only run an auction if I have absolutely no idea what to price an item or if I think a bidding war will break out.
I only start an auction at the lowest price I'll be happy with (no more 99-cent auctions); and I list my buy it now items at the price I want and wait for the right buyer to come along.
Where do you have the most luck sourcing items to sell (garage sales, estate sales, thrift shops, etc.)?
Since I am particularly drawn to vintage (i.e. at least 30 years old) items, I love to shop at estate sales. Estate sales are run by companies hired to help a family during a move or after the death of a loved one, so they have the entire contents of the house for sale.
I love wandering through homes, looking in closets and digging through storage bins to see what treasures I can find! I also go to Goodwill when they are having sales to pick up clothing. And I occasionally pop into consignment stores to check their clearance racks.
Do you have a formula for determining the sale price of items you're reselling?
I research every single item before I list it by doing a Completed Listing search on the eBay site so I can see what it has been selling for, or if it's been selling at all.
Many people make the mistake of looking at the active listings; but that only shows you what people are ASKING for items, not what they are actually selling for.
Things are only worth what someone is willing to pay; and you only get that information in the Completed Listings.
I price my items based on those results; if prices are all over the place, I pick a mid-point price in order to move the item out quickly.
If I do a completed listing search and find out an item hasn't sold successfully on eBay, I throw it into a pile to sell at my own garage sale or to donate.
Since I buy things as cheaply as possible, I never worry about wasting money buying something that ends up not selling online as I can always make my money back reselling it at my own garage sale!
How long did it take you to begin earning a substantial amount of money through eBay from the time you got started?
My gift business was really more about cash flow: ordering items, selling them, paying that account, and then ordering more. It was enough to pay my bills, but I never made a big profit.
However, once I started selling secondhand items, I began turning a large profit immediately.
I pick up most things for a dollar or less and sell them starting at $9.99 and up. I frequently pick up coffee mugs for a quarter that I sell for $10. The wonderful thing about making money on eBay is that you don't have to spend a lot to get started.
While it's great to have big $50 and $100 sales, most of my sales are under $20. So if I buy 20 items for $1 each and sell them each for $10, that's $200!
There are fees that eBay and PayPal take, and you do have to invest in some packing materials such as bubble wrap and packing tape; but overall the profit margin is huge, especially compared to selling new items from wholesale companies.
I used to buy wholesale journals for $5 that I would sell for $12. Now I pick up items for $5 that I can sell for $25 or more!
A lot of people are also selling on Amazon these days. In what areas would you say that eBay still has the edge on Amazon as a platform for re-selling?
When I was selling the new gift items, I actually also sold them on Amazon for about four years. However, when the wholesale companies I was buying from started selling on Amazon themselves, I was pushed out of the market.
Amazon is the place to go for NEW items or gently used media (books, CD's, DVD's, etc.). eBay, though, is still the place to go for antiques, vintage, collectibles, and secondhand clothing and housewares.
Many people are now into "retail arbitrage", where they buy items on clearance at retail stores and then ship them to Amazon to sell via their Fullfilled By Amazon (FBA) program.
It's a similar business plan to when I was selling the new gifts in that you have to put out a lot of money in order to buy items to sell on Amazon.
And while some people are successful at it, it definitely takes more money to make money on Amazon than it does on eBay. eBay is more work as you have to handle all of the shipping, but in my opinion the larger profit is worth it.
Do you have any tips for people just starting out on eBay?
I always give people three steps to do when starting to sell on eBay. First, buy some things on eBay. eBay is a unique marketplace, and buying some things helps you learn about how auctions run versus fixed price and how to pay via PayPal.
You'll also see how other sellers run their businesses; how fast they ship and how the items come packaged. You can then apply what you learn to your own selling methods.
Second, before you buy anything to resell, sell some of your own items. Go through the house and find some CD's, DVD's, toys, and clothes you are no longer using and try selling them.
The goal with these first sales isn't to make big money but to give you experience selling, dealing with customers, and shipping items. Plus you'll get some feedback, which is helpful in giving other customers the confidence to buy from you.
Only after you've purchased some items and then sold a few things of your own should you venture out to buy items to resell. Stick with what you know and like. If you love clothes, start with clothing.
If you have children, look at what they are into in terms of video games and toys, and try to find those items to resell. You don't have to start out with 100 listings; list a few things at a time and gradually build up to more.
There is a big learning curve when it comes to Ebay, but once you understand it, you can really make some good money!
---
Many thanks to Ann for answering these questions! If any of you have more questions about selling on eBay, you'll definitely want to check out Ann's series of eBooks all about selling on eBay, which you can see in the widget below. Can't see the widget? Check out Ann's author page here at Amazon for the complete list.
BONUS – Want to Sell a Digital Item Instead That Requires No Shipping?
If you are interested in online sales but the idea of heading to the post office to ship out products feels like a massive and time-consuming pain, you may want to consider selling digital products instead.
There are lots of digital products you can sell and you may be thinking e-books and e-courses. Those are great, but they take a great deal of time to put together.
Digital printables are another idea for you! They can be made quickly, and you don't have to have any graphic design experience. Plus, people snatch them up like crazy on sites like Etsy.
Also, there's never any shipping. The people who purchase them will just get a downloadable file to their email, and you get paid. These digital printables can sell over and over once they are made!
For more info, you can sign up for this FREE online workshop hosted by my friend Julie of Gold City Ventures. She made $10,000 in her first year of selling printables on the side.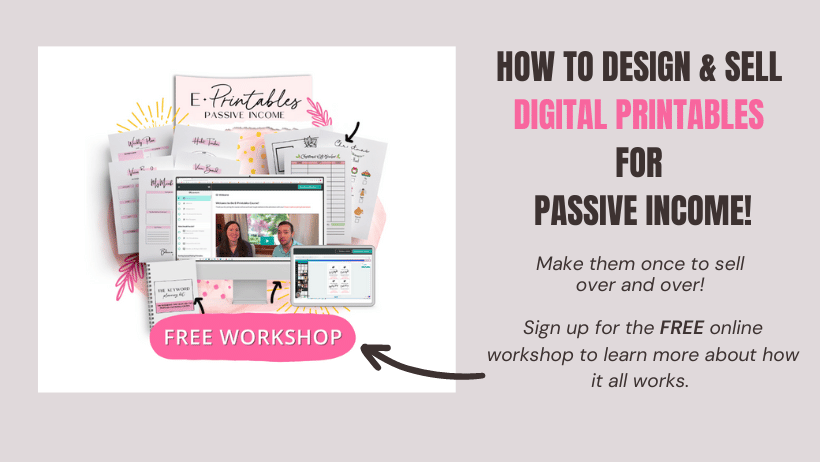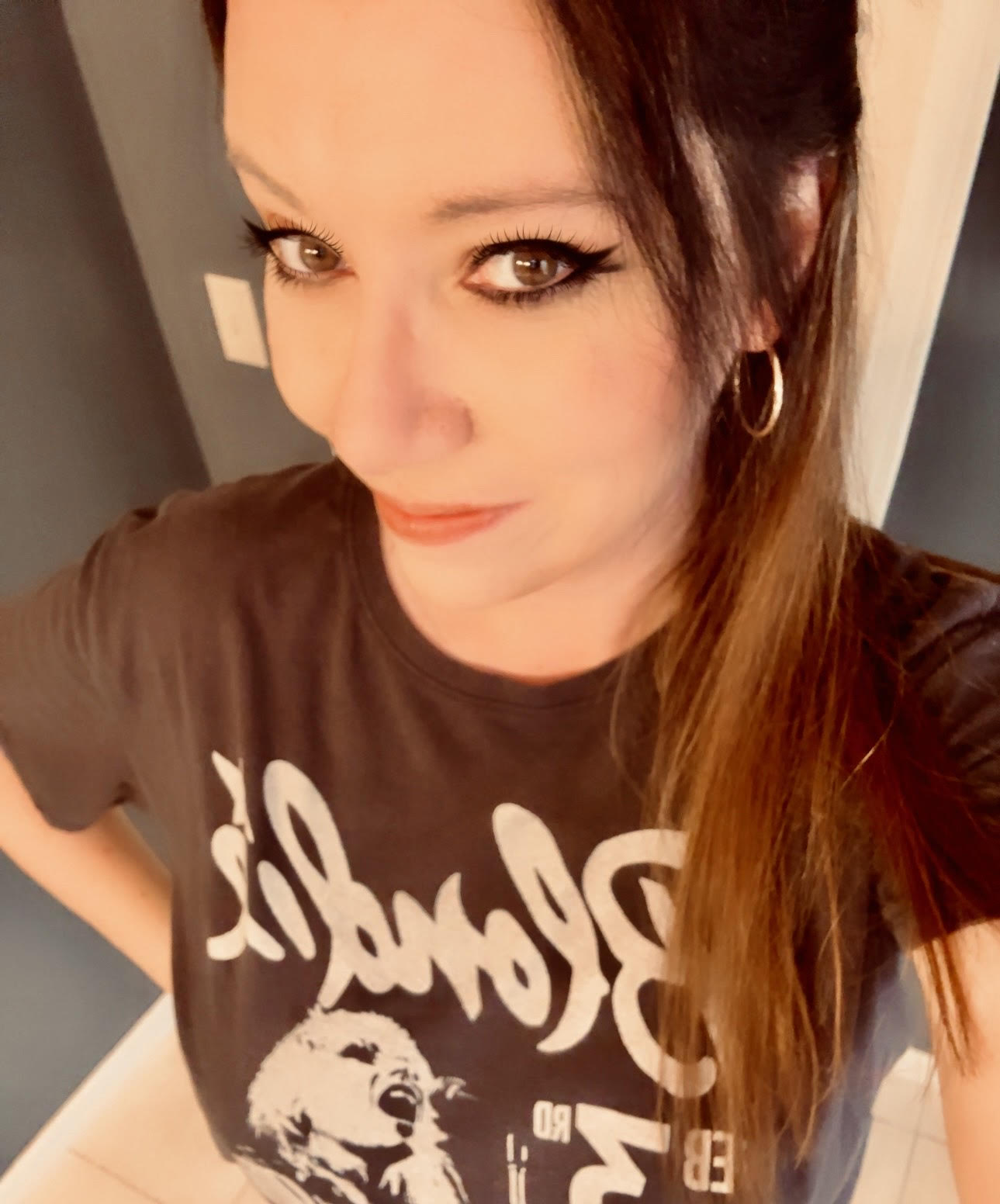 Anna Thurman is a work at home blogger and mom of two. She has been researching and reviewing remote jobs for over 13 years. Her findings are published weekly here at Real Ways to Earn.