Do you like to shop? Do you like eating out? Do you like receiving extra cash for things that you are already doing? Have you tried mystery shopping companies and online surveys as ways to make extra money? Then downloading the Mobee App to your iPhone or Android may be a nice little work-at-home (WAH) side egg for you
What Exactly is the Mobee App?
The Mobee App is an app that you can download to your iPhone or Android to get paid to mystery shop, take online surveys or just eat out and give feedback.
Mobee is a first of its kind app that actually pays YOU to do these things. It turns just about anyone with an iPhone or Android into a mystery shopper, who is able to earn money or rewards.
Each 100 point "mission" translates to $1, and there is no limit to the amount of missions users can claim.
How Does the Mobee App Work?
Invented and launched in October of 2013, the apps developer, Prahar Shah, says that the good thing about Mobee is that these are places that people are already frequenting.
Shah, who was once a mystery shopper himself while he worked his way through MIT, says he developed this app to take the paperwork, forms, and payment method for mystery shoppers to an improved level.
Once a "mission" is claimed, no one else can claim that mission. The Mobee App also has a GPS tracking-like device to make sure the mystery shopper really is in the store. If a person constantly gives bad feedback, then that is put into the information by the app.
Shah says that the app will initially focus on "quick service restaurants" like Dunkin' Donuts, Subway, and McDonald's.
When users visit the store, they pay as they would normally, but when they fill out their report using the Mobee app, they get a digital credit of between $1 and $5. While this is not a lot of money, sometimes Mobee does offer bonuses which equal more points/earnings.
The app sometimes requires that users take a photo of the store or of their receipt to prove that they really were there.
Who Can Sign Up To Use the App?
You must be a US resident and own either an Apple or Android smartphone. In addition, you must be at least 18 years old or older.
If you're under 18, you can check out this list of jobs for teens to find something open to you.
So How Does the Mobee App Stand Out as Unique?
While Mobee is similar to apps like Gigwalk and Field Agent, the apps that pay people to do small tasks for businesses, like check merchandise or take photos inside a store.
According to community manager, Erika Gordon, Mobee hopes to stand out partly by rallying a community around charitable causes. For Thanksgiving, Mobee donated 200 pounds of food to the Greater Boston Food Bank.
Does Mobee Have a Referral Program?
They do. You can get a unique code from them and when your friends use that code to register, you'll both get an additional $3 in points after they approve your first completed in-store mission.
What Do Others Think of the Mobee App?
Here are some reviews of Mobee that you might find helpful:
In Conclusion…
As is the case with anything, there are pros and cons to using Mobee. You might find that, for the time and effort, what you earn isn't worth it. Especially if you live in a more rural area without a large number of stores.
But if you are out and about quite a bit and there is no shortage of retailers in your area, then this might be an easy way to get a little something extra while going about your day to day life.
How to Sign Up
Again, just go to the Mobee app homepage and get started.
BONUS – Get My Work at Home E-Book Bundle For Just $5 Right Now (8 E-Books Total)
If you are wanting even MORE links to jobs across a ton of categories (virtual assisting, data entry, transcription, and more), you may want to download my work at home e-book bundle.

It includes the following e-books ($1 each if you buy them individually):
You will get an email with a link to download the PDF files after your purchase.
Thank you!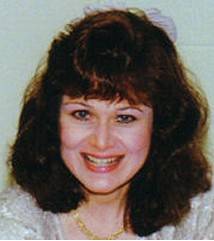 Leisa Good has worked in the corporate world as well as side hustled and operated a virtual assistant business full-time since 2006.. She wrote the eBook on that one! She is also a PFYP certified career coach and the owner of the blog, Powerfully Purposed For Success. She empowers folks 50-ish to find fun, flexible, and financially rewarding work both now and into retirement. However, this time it will be work/life on their terms.