When I first learned about this company, I thought wow! A company that actually allows me to make money with my junk mail. I could end up a millionaire. I get a ton of junk mail! So what is the catch?
What is the SBKC?
The SBKC or Small Business Knowledge Center is a group of panelists that study direct mail and direct mail marketing trends.
One of the ways they do this is to have panelists send in their direct mail (sometimes called "junk mail") or forward their junk emails. Most people just disregard this type of communication, but for those studying trends like SBKC, this could be a "gold mine" of knowledge.
You may sign up as a small business owner/consumer, even if you are just a consumer. You will earn points which go towards a Visa gift card.
If you are a financial adviser or insurance agent, you may sign up as a "producer panelist". As a producer panelist, you may even qualify for a quarterly prize drawing. So, it is important to know which one of the two you are going to sign up for: consumer or producer.
How Do You Become a Panelist and Get Compensated?
Once you are accepted as a panelist, you will be sent prepaid envelopes for your direct mail. Around the 15th of each month, you will receive an email where you can check your point balance.
Once you earn 2,000 points, you will be sent a redemption code through email to use to redeem your points for gift cards. Gift cards may be used at restaurants, hotels, department stores, spas, etc.
There are also periodic mystery shopping jobs to do if you are interested.
The first thing that you will need to do is to create a profile. Once accepted, you will be sent via email additional information as well as the next step to take and how to receive your prepaid envelopes.
Keep in mind not everyone is accepted as a panelist to SBKC. Getting in will depend on your demographic and geographic location.
Your privacy will be protected and all personal information will be removed from the direct response mail or email. Also, once the survey is finished on their end, your direct response mail will be shredded and recycled.
Is This Program Open Worldwide?
SBKC is open to people in the US and Canada, but it may not be open to other countries.
What Do Others Think of SBKC?
SurveyPolice gave them a 3.2 out of 5-star rating. You can see it for yourself.
So, there you have it! Just think of all of the money that you have thrown away over the years by not sending your junk mail to SBKC. Good luck, and please comment below if you have experience using this panel you would like to share.
Looking for more? Here's a list of other unusual ways to earn money from home. I also strongly recommend Swagbucks (a rewards site that has paid me personally many times) for earning extra cash.
You can use the site every day to do fun things like watch videos, answer polls, and play games to get SB (virtual bucks) you can redeem for Paypal money and Amazon gift cards.
BONUS – Get My Work at Home E-Book Bundle For Just $5 Right Now (8 E-Books Total)
If you are wanting even MORE links to jobs across a ton of categories (virtual assisting, data entry, transcription, and more), you may want to download my work at home e-book bundle.

It includes the following e-books ($1 each if you buy them individually):
You will get an email with a link to download the PDF files after your purchase.
Thank you!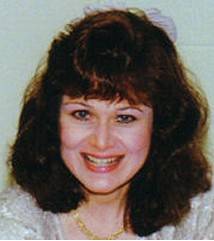 Leisa Good has worked in the corporate world as well as side hustled and operated a virtual assistant business full-time since 2006.. She wrote the eBook on that one! She is also a PFYP certified career coach and the owner of the blog, Powerfully Purposed For Success. She empowers folks 50-ish to find fun, flexible, and financially rewarding work both now and into retirement. However, this time it will be work/life on their terms.