There are a ton of ways to earn extra cash online, and many of these opportunities also have referral programs attached that allow you to earn even more money.
Because I run a website on making money online, it goes without saying I make it my business to know when something I write about has a referral program or not so I can share the info in my review, and also include my own referral links inside my posts.
In today's post, I've created a list of the side earners that have the best referral programs — based on my own criteria and experience. All of the sites listed …
Pay in Paypal cash.
Pay fast — either instantly, the same day, or the same week you cash out.
Pay consistently — never give trouble when it comes to actually getting paid.
Have no cap on the number of referrals allowed.
Are overall good sites to use even without the referral program. This helps ensure that the majority of people referred do continue to use the sites from time to time, helping you reach cash out faster.
5 Extra Cash Opportunities With the Absolute BEST Referral Programs
This is one of my favorite survey panels to use because the surveys are short and don't drag on and on. Also, their referral program is good.
Paid Viewpoint will pay you 20 percent of whatever your referrals earn, capping out at $25 per person. However, you can invite an unlimited number of people.
You can cash out at $15 with Paid Viewpoint, and they usually pay with Paypal the next day after you cash out. You can also choose Amazon or Walmart gift codes.
I've been a member pretty much since this company got started and they have never missed a payment. Having people signed up under you who are also taking surveys will definitely help you reach the $15 minimum much faster.
2 – Instant Cash Sweepstakes
This company is owned and operated by the same people who run Paid Viewpoint (above), but it works a little differently. Once you're signed up, you can log in up to 9 times per day and answer short little 3 to 5 question polls.
Sometimes your answers will pay you some small change and sometimes you'll get tickets and coins that you can later trade in for cash prize draws (smallish amounts).
It's a fun site because the polls are short and interesting, and sometimes you actually do win money with the prize draws. I have won multiple times!
The referral program is fantastic because you can invite an unlimited number of people to sign up under you with your referral link, and then Instant Cash Sweepstakes will match you 100% whatever your friends win via the daily polls and also the prize draws (with the exception of the once-a-day $50 prize draw).
So the more friends you have signed up under you here, the better, because in addition to your own participation on the site, you'll also get the equivalent of whatever your friends get.
However, don't think you can just "set it and forget it" once you have a lot of referrals because you do need to log in once every couple of weeks and answer a poll, or your earnings will be voided. But Instant Cash Sweepstakes is kind enough to email reminders so you don't forget to log in when you're close to voiding your earnings.
The cash out is $2 via Paypal and it's paid usually the next day after you cash out.
I bet most of you are already familiar with Ibotta, but if not, it's an app that pays you cash back for shopping (mostly grocery shopping).
You just have to buy some of the items they have featured for the week and then upload your receipt to the app so they can credit back your cash. Different items pay different amounts.
For more detail, you can read our Ibotta review here. It's a great way to save/make money on grocery shopping.
Ibotta has always had a really good refer-a-friend program. Unfortunately it's not as good as it used to be because they do keep bumping up the cash-out minimum, but it's still pretty good.
The way it works is you get a unique referral link/code from Ibotta that you can pass along to get referrals.
When friends sign up with your referral code, you get $5 and they get $10! This extra $10 bonus for your referrals is a great incentive to get people to sign up under you, and the $5 for yourself is not so bad, either.
Unfortunately, Ibotta does have a $20 minimum for cashing out. But you only need four people referred to get there from referrals alone.
And if you are actually using the app for your shopping (not just for getting referrals) you'll get there even faster. Your friends do have to redeem one rebate through Ibotta before these cash bonuses are given, but in my experience, most people who sign up do follow through.
Ibotta pays your cash via Paypal or something called Venmo within just a few minutes after you cash out! That's my favorite thing about Ibotta — the fast pay. It's practically instantaneous.
Qmee is a browser extension for Chrome that will put little ads in your sidebar as you do searches on sites like Amazon, eBay, and Google. Every time you click on one of those little ads, you'll earn some small change — anywhere from a penny to 10 cents or so.
The cool thing about Qmee is that, even though this is just a little bit of money, you can cash out any amount you have to Paypal at any time, and the pay comes instantly.
I tested this out in my Qmee review. I had earned about 19 cents and tried to cash it out. They paid it right away (my screenshot of this is posted in my review). You can cash out even if you just have a penny in your account!
Qmee does have a referral program where you get paid $1 every time someone you've referred with your unique referral link cashes out. It doesn't matter how much money they cash out, Qmee will still send you $1 per friend on their first cash out.
The catch is that you can't keep getting that dollar every time your friend cashes out. It's only for the first time they cash out. But you can invite an unlimited number of people to sign up under you.
Another thing you should know is that you don't get immediate access to Qmee's referral program once you create an account.
They won't invite you to participate in it until you've used their site for a week or two first. I think it took me about six days of actively using Qmee before they invited me to their refer-a-friend program.
Slice the Pie is another site I mention here frequently as a good extra cash side earner. They will pay you to rate and review music, and recently they've also included options to rate and review fashion as well.
It's pretty easy to do and while of course you won't break the bank doing it, it's kind of fun and the money accumulates over time.
Their referral program is fantastic because there is no limit on the number of people you can refer to sign up under you.
Slice the Pie will give you 20% of all your referral's review earnings for 60 days and 10% after that. And Slice the Pie is a site many people actually like to use, so the chances of getting referrals who remain active and keep helping you build up your own earnings is pretty good.
Slice the Pie pays twice a week (on Tuesdays and Fridays) with Paypal, and you only need $10 in your account to request a cash out. You do need to make sure and request your cash outs by midnight the day prior to cash out day to ensure you get paid on the day you want.
How Do You Get Referrals?
Of course having a blog that gets some traffic is a super effective way to get referrals for these types of things, but you can still get them even without one. Many people who don't blog are very successful getting referrals from their own social circles.
The best thing to do is share honestly. Try these sites yourself, be honest about how they work and how much you're earning, state what you like and ALSO what you don't like about them (people know everything has drawbacks), and share screenshot proof of your earnings with people you know to help them feel more secure that these sites do pay.
Good luck.
BONUS – Get My Work at Home E-Book Bundle For Just $5 Right Now (8 E-Books Total)
If you are wanting even MORE links to jobs across a ton of categories (virtual assisting, data entry, transcription, and more), you may want to download my work at home e-book bundle.

It includes the following e-books ($1 each if you buy them individually):
You will get an email with a link to download the PDF files after your purchase.
Thank you!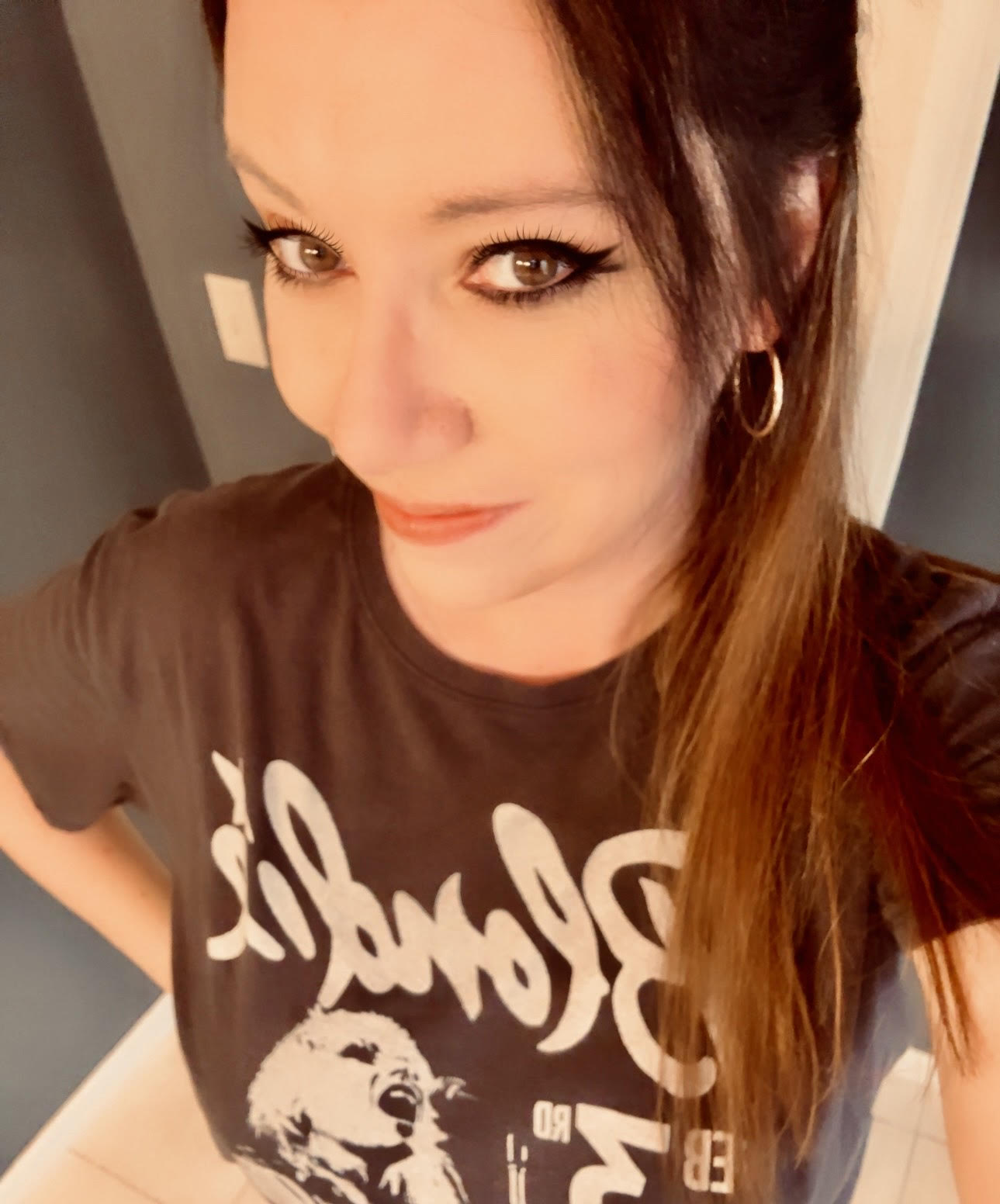 Anna Thurman is a work at home blogger and mom of two. She has been researching and reviewing remote jobs for over 13 years. Her findings are published weekly here at Real Ways to Earn.