Are you currently in the military, or you are a military spouse? Has your "pack up and move it out" lifestyle kept you from working at home?
Do you proudly serve your country, but would also like to serve yourself up some extra cash? Well, then keep reading! You can certainly be in the military—spouse or active duty—and work from home.
What Are Some of the Types of Work-at-Home Jobs Offered to Those in the Military?
Let's face it. When you are constantly packing up and relocating, it is never easy to work.
Basically, if you are in the military, you need the ultimate flexibility, especially when working from home. This also includes spouses with dependable children who live on the military base.
While it would make sense to automatically think of a non-phone job or job where you may not necessarily have a set schedule and can work whenever you want, don't discount all phone jobs. Even some of them do tend to be more "user friendly" and "military friendly" than they used to be.
This article will attempt to point out different types of jobs and then companies within each work category that are known to be military friendly either in the advertisement, branding or overall reputation.
The categories in this article include:
There is also online user testing and other possible online options, but I am not certain as to how "friendly" they are to those in the military or their spouses.
Writing—especially freelance writing—tends to lend itself well to flexibility and variety. There are so many types of writing, including article writing, technical writing, copywriting, resume writing, web content writing, etc.
The great thing about writing is that it is something you can stop and start at will—providing you did meet your last few deadlines.
Nowadays, there are no shortages of places online in need of your writing services.
Textbroker is a great company for seasoned writers and those on the go. They have work for all levels of writers and a variety of subjects available. Textbroker also has a reputation for being a place where anyone can write and set their own schedule.
Another flexible place, which advertises that you can work from anywhere including the military is Upwork. I have actually kept in touch over the years with a few military spouses who have enjoyed both Textbroker and Upwork.
In addition, another flexible job that can be "packed up" and unpacked again when you open and shut your laptop is transcription.
Even if you are an advanced transcriber and incorporate foot pedals and headphones, all of that equipment can also be part of your portable empire. Also, thesauruses, dictionaries and even industry specific lexicons are all online now.
If you are serious about becoming a transcriber, there is a school which has been mentioned previously called Career Step, which caters to military spouses in particular. It offers not only a program to learn medical transcription, but also placement.
However, if you can't wait to get started, then Transcribeme.com and Transcribe.com are great places for beginners to go on and get started.
Note that these companies are primarily general transcription, something you don't necessarily need training for, although it can be helpful.
Transcribeme.com in particular is always advertising its services for being really easy to get on with and work whenever you want—even taking time lapses in between gigs. It is also open worldwide. So no worries about working from a foreign country should you be stationed there.
Transcribe.com is a little more difficult to get on with, but not that much more difficult. You do have to pass the assessment, but once you are on—work when you want and have another career—including military in the daytime.
Another great idea for those in the military is tutoring. Many military families are already stationed in foreign countries as it is and learning new languages.
So, why not tutor others in English in your spare time and earn cash doing so? One such company is Tutor.com.
Once you get through the initial application process and pass the English exam as well as any other subjects, you'll earn between $9 to $13 hourly paid monthly via direct deposit.
For teachers or "wannabe" teachers, a great place for the ultimate flexibility is WriteScore—scoring essays and other papers.
If you have a two-year degree and don't mind grading papers from elementary, middle or high school students, then you can make $8 to $15 an hour in your spare time.
Rather than have a set schedule you will be given deadlines and will need to train although unpaid in your spare time. It's also seasonal work that you do during the school year.
Don't Forget Phone Jobs
Again, even though you wouldn't think of a work-at-home phone job as having much flexibility, companies such as UHaul, Xerox, American Express, and Sykes (formally Alpine Access) all advertise—at least from time to time—that they are a good fit for military families.
Even though all of these companies are employee-based work from home rather than contract jobs, they advertise competitive pay, benefits, and flexible hours as well as time that may be taken off for vacations or for military leave or relocation.
Primarily, most of the advertisement and branding is more geared towards military spouses and those not actually in the field.
Once you manage to get through your training, which can last between four to six weeks for most of these employee-based work from home companies, you may begin working.
You will provide your own phone, headset, and computer (except American Express will provide the computer)—you may begin taking inbound or outbound calls for sales or customer service.
All of these previously mentioned phone jobs pay between $9 and $20 an hour, which is average to above-average for work at home jobs.
Most everyone is familiar with UHaul who offers moving hitches for those needing to move a variety of things. Many people have grown up with Xerox and are familiar with its copy services and copying equipment as well as American Express, the credit card company.
Sykes handles calls for many major companies such as hotels, roadside assistance companies, and more. You would basically be a subcontractor for these companies, but working under Sykes.
In Conclusion
So there you have it. Here are the 10 companies, which are military friendly. The links below will take you to the "Careers" pages for these companies so you can apply if they are hiring now.
Good luck in your search, and thank you for your service to our country!
BONUS – Get My Work at Home E-Book Bundle For Just $5 Right Now (8 E-Books Total)
If you are wanting even MORE links to jobs across a ton of categories (virtual assisting, data entry, transcription, and more), you may want to download my work at home e-book bundle.

It includes the following e-books ($1 each if you buy them individually):
You will get an email with a link to download the PDF files after your purchase.
Thank you!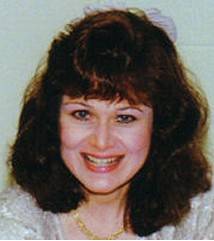 Leisa Good has worked in the corporate world as well as side hustled and operated a virtual assistant business full-time since 2006.. She wrote the eBook on that one! She is also a PFYP certified career coach and the owner of the blog, Powerfully Purposed For Success. She empowers folks 50-ish to find fun, flexible, and financially rewarding work both now and into retirement. However, this time it will be work/life on their terms.