Are transcription jobs some of your favorite work at home opportunities? Do you work well under tight deadlines and can meet or exceed them? Would you like to do transcription on an as-needed basis? Then Daily Transcription might be the right work at home fit for you.
What Exactly is Daily Transcription?
Daily Transcription is a work at home company that provides transcription on a daily basis to the legal, corporate, academic, and entertainment industries.
Usually in the entertainment industry, clients have come to expect and to need daily transcription services. This is where the name Daily Transcription comes from.
The company also offer translation services in 12 languages besides English.
What is the Pay and When is Payday at Daily Transcription?
The starting pay is $0.75 -$0.85 per audio minute. It appears that pay is sent out every two weeks via PayPal.
What Are the Computer Requirements for the Transcriptionists at Daily Transcription?
The requirements are not listed on Daily Transcription's careers page, but it's always a good idea for work at home transcribers to have:
an updated computer and laptop with anti-virus and anti-malware protection.
connection to an online thesaurus and an online dictionary.
connection to Grammarly or any similar grammar/spell-checking program.
a foot pedal is usually helpful, but not always required.
Daily Transcription also provides a guideline for their transcription work.
Can you Work For Daily Transcription Without Experience?
Their website states that they are always looking for professional and novice transcribers, so it appears you may not need experience.
However, the application does request that you attach your resume. You will be tested on your transcription skills prior to being accepted to work for the company.
Are You an Independent Contractor or an Employee at Daily Transcription?
At Daily Transcription you are an independent contractor and responsible for your own taxes.
Most independent contractors only work part-time at Daily Transcription, since it operates on an "as-needed" basis. Should you make over $600 a year, you will be sent you a 1099 Income Tax Form.
What Are the Hours at Daily Transcription?
Some transcribers work part-time and some work full-time for Daily Transcription. The work can be done on your schedule as long as you are attentive to details and deadlines are met.
Just as it is with most transcription companies, continual work is not going to be a sure thing. It states plainly on Daily Transcription's website that they are not able to guarantee a certain amount of work every week to any transcribers.
So if you get accepted to do work for this company, you should make sure you have other "eggs" in your basket just in case there are dry spells.
Can Workers Outside of the United States Work at Daily Transcription?
Currently the company only accepts applicants located in the US and Canada.
How Can an Interested Applicant Apply to Daily Transcription?
Go to this page and get started. Good luck to all who apply.
Want to Know More About Work at Home Transcription and How to Get Started?
If you've read the above reasons for getting into transcription as a work at home career and you're thirsty for more information, I recommend Janet Shaugnessy's FREE transcription training workshop!
Janet has been in the transcription business for over 16 years now.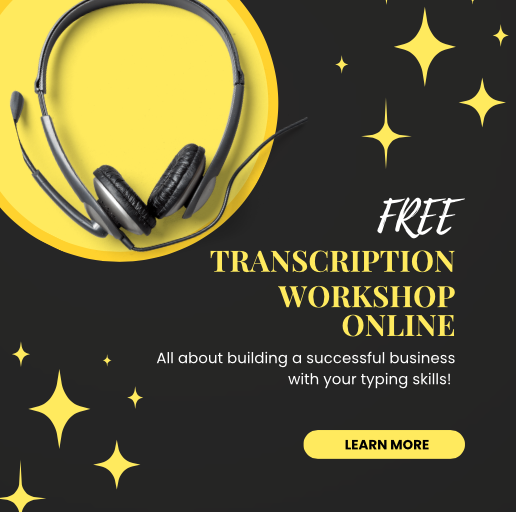 This explores how to build a business using your typing, writing, and editing skills.
You'll learn how much you can earn, where the work comes from, how to determine if you are cut out for it, and a lot more.
GO HERE TO CHECK IT OUT!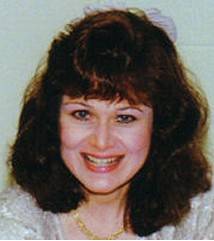 Leisa Good has worked in the corporate world as well as side hustled and operated a virtual assistant business full-time since 2006.. She wrote the eBook on that one! She is also a PFYP certified career coach and the owner of the blog, Powerfully Purposed For Success. She empowers folks 50-ish to find fun, flexible, and financially rewarding work both now and into retirement. However, this time it will be work/life on their terms.