Are you a retiree who still wants or needs to work? Have you considered working from home? Is your search for a work-at-home job becoming more frustrating by the hour? Well, then keep reading. This article will explore suggestions, ideas, and actual companies that can help you find your perfect work-at-home job fit.
What Makes Retirees' Job Needs So Unique?
First of all, let me begin by saying that retirees looking for work—whether from home or otherwise—tend to fall into five unique categories. These will also be explained briefly in each category. They are:
Retirees who want to explore a brand new field. Often retirees are ready for a change. Even if they enjoyed their previous profession, it may have also been high-stress, and they are now looking to lower their stress levels.
Retirees who want to stay in their profession—just in a different capacity. Generally they enjoy the work, but are ready to possibly change the environment (inside work verses working outdoors) or the audience/target market (teaching adults instead of children).
Retirees who loved their previous profession and now have advice to offer/sell. They are ready "to hang their consulting shingle". They loved their work and were good at it and have the knowledge to help educate or train the next generation.
Retirees who are ready to finally have their dream profession—and not that of their parents. These folks may have stayed in a profession for the money, prestige, family pressure or a number of reasons. This was usually the profession that their parents were willing to pay for when the retiree was in college, but may never have been their dream job.
Retirees who aren't sure what job/profession they now want, but are willing to train. They aren't sure what they want, but it will probably require training or classes.
As a retiree, you may find yourself in at least one or even two of these categories. That is fine, just knowing where you fit in is important.
Just ask yourself what you really want and what you really do NOT want to do. Then start a list and begin eliminating the possibilities.
The great thing about being a retiree is you do have a longer record of employment and many times a unique set of both hard (book-learned) skills and soft (character trait/personality) skills.
This would certainly hold true when it comes to working from home. Retirees often posses a good work ethic and may have attained higher education levels than many who are just entering the workforce.
Both of these factors can make these folks very attractive candidates for many job openings.
Retirees may also have a retirement income or social security check that can allow them to work at what they do enjoy without worrying so much about the pay rate.
So, What Are Some Career Ideas and Companies That Compliment Them?
There are many different types of work at home jobs depending on what you want, what you can do, and what you are willing to do or train to do. It will really be a matter of research on your behalf.
Just to name a few work-from-home jobs or ideas:
Cat or dog sitter
In-home caregiver
Etsy or eBay seller
Freelance writer
Mystery shopper
Online tutor
Remote consultant
Remote customer service or sales agent
Remote tour guide
Remote transcriptionist
Remote translator
Virtual assistant
Now, let's add some "meat to the bone" here and explore each of these in some detail with actual companies that can help you get started.
As any pet lover will tell you, pet sitters are always in demand.
While cat and dog owners love their pets, they cannot be there 24/7. This is where you come into the picture.
If you have previously worked with animals in a veterinarian clinic or are ready to care for animals instead of people or kids you may try to set up an account at Rover.
Another option if you enjoy caregiving in general is Care.com. Here you can find work taking care of pets, watching children, and aiding the elderly.
It's even possible to find housekeeping jobs through the site. Just set up an account there, and potential customers will be able to find your profile using the site-wide search engine.
This is a great service for those who would like to try their hand, or heart, at caregiving, as well as those with previous experience in related fields.
Becoming an Etsy or eBay seller would be wonderful for anyone who loves to make things, or has something worthwhile to sell.
Services such as these two, along with Amazon's Handmade, are a great opportunity for a retiree who's always wanted to live the artist's life, or one with a applicable background in sales.
There is no shortage of freelance writing jobs in any genre. Textbroker is a good place to start for beginners or for those retired journalists.
Mystery shopping is something that has definitely been around for quite some time. If you think you might enjoy being on the side of the shopper this time, you might give it a try.
Most people find that it is a fun and stress free  Companies such as GAPBuster are willing to try you out.
Online tutoring is something that many enjoy, and there is currently a high demand, with lots of foreign students who would like to improve their conversation.
Other subjects are also available too for former teachers or those who would like to try their hand at academia. GoFLUENT and VIPKid are two names that often come up when considering online tutoring.
If you have a specialized skill or advice to give, why not set up a profile at Maven.co or teach a skill at SkillsShare or Udemy. Just sign up and create your own profile and classes.
When interested individuals sign up, you will get paid for the expertise that you already have. You can also use these sites to learn new skills for your own self-improvement in retirement.
Customer service, technical service or sales are all available in a variety of work-at-home phone jobs. Many individuals who do work at home began working at a phone job—because there is no shortage of work or variety!
Remote Tour guides are needed to make local tourist attractions desirable to potential tourists. If you enjoy narration and videography, check out Vayable.
Transcriptionist is a title that most work-at-homers enjoy touting. Good thing! There are no shortages of jobs at all levels for those who can type while listening to an audiotape. Transcribe.com and Transcribeme.com are great places to start.
Translators are needed for all languages as well as for those who can also transcribe. Translators Town is one of the many choices for those who speak a second language. VerbalizeIt or Textmaster are good choices as well.
Virtual assistant is something that perhaps a retired administrative assistant or paralegal may enjoy doing. If you have great administrative skills and don't mind working remotely, Fancy Hands or WorldWide101 may have something for you.
If you're just looking for extra cash ideas, we have a post with a list of extra cash ideas for retirees that you may find helpful.
In Conclusion
There is no shortage of jobs or variety of work for retirees when it comes to working from home. The real question is: What do you want to do when you grow up and retire?
BONUS – Get My Work at Home E-Book Bundle For Just $5 Right Now (8 E-Books Total)
If you are wanting even MORE links to jobs across a ton of categories (virtual assisting, data entry, transcription, and more), you may want to download my work at home e-book bundle.

It includes the following e-books ($1 each if you buy them individually):
You will get an email with a link to download the PDF files after your purchase.
Thank you!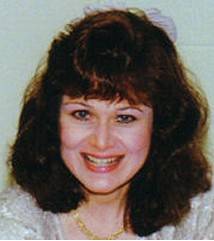 Leisa Good has worked in the corporate world as well as side hustled and operated a virtual assistant business full-time since 2006.. She wrote the eBook on that one! She is also a PFYP certified career coach and the owner of the blog, Powerfully Purposed For Success. She empowers folks 50-ish to find fun, flexible, and financially rewarding work both now and into retirement. However, this time it will be work/life on their terms.