Are you looking more and more for a work from home transcription job? Are you a fast and accurate typist? Are you able to provide above-average proofreading and grammar skills? Then working as a transcriptionist at Transcribe.com might just be the work-at-home fit that you have been looking for.
What Exactly is Transcribe.com?
Transcribe.com is a transcription site that hires transcribers to transcribe business meetings, dissertations, sermons, and a variety of speaking platforms for many different industries.
The transcriptions themselves can take several minutes or several hours to do — depending upon what they are.
You don't have to have experience to work there; however, it would be a plus if you did. To prepare to work there, you will need to do several things, including:
review their style guide over to the left of the website.
review their formatting guide under the style guide.
take the 3-step assessment.
wait 1 to 2 days to receive an acceptance via email.
You will need to provide your own equipment to transcribe files, and we will be touching on that more in this article. So, make sure that you do have your equipment up and running and in top-notch condition to be able to take on this work.
The assessment is pretty straightforward. You will need to review the style guide and formatting guide first though to ensure your accuracy.
You will download the file, listen to it and transcribe it. The transcription must be verbatim, which means if you hear "um", "huh", and other similar things—you type them in.
I know a lot of transcription companies will tell you to just edit those out, but not Transcribe.com. So, be aware of that. Also, your work must be timestamped. Those of you who do a great deal of transcription already know what this is.
For those who don't, timestamped means that your transcription will have the number of hours, minutes and seconds inserted into it. It will look something like this: (01:12:02).
This timestamp would be for 1 hour, 12 minutes, and 2 seconds. Your own transcription software should put this in for you.
After proofing your transcription, you will include the ID of the file provided, the name of the file provided, your first name, last name, and email address. This is the same email address that you will be notified with as to your acceptance or rejection.
Try really hard to do your best, because you are only given one chance to pass the assessment. However, that could change in the future.
Upon receiving your acceptance, you will now need to have a PayPal account set up if you currently don't. Then create your account using their platform, Workstation. Workstation is managed by CrowdSource, a familiar name to a lot of us work-at-homers (WAHers). Once your account is created you will use Workstation to be able to:
find, complete, and submit work.
check for feedback.
monitor upcoming payments.
What is the Pay and When is Payday at Transcribe.com?
The company posts payment on a daily basis. If work needs editing, they will pay the next day assuming changes are made in a timely fashion. Payments are made via Paypal.
They do tout on their website that they have transcribers making $400 to $600 a month to "supplement" their income. So, reading between the lines it must only be part-time and supplemental income.
What Are the Requirements to Work For Transcribe.com?
The only real requirements are to pass the assessment, and then continue to submit good quality work. Again, experience is a plus but not a requirement.
What Special Equipment Do You Need to Work at Transcribe.com?
You will need to have your own transcription software. A foot pedal is also highly recommended. Transcribe.com recommends Express Scribe, which I have and also recommend. I paid a one-time fee of $29.99. NCH Software, the makers of Express Scribe, have other available products to offer as well.
Express Scribe has a series of "hot keys" available that will put in the timestamps, and you can also use them in lieu of the foot pedal. However, I will say from experience, the foot pedal does make it much easier to manage than constantly hitting the hot keys.
So, in summary of the required equipment, Transcribe.com recommends:
your own computer or laptop
high-speed Internet
Express Scribe
a foot pedal
I would also recommend reading another article that I have written on additional transcription equipment to include.
What is Training Like at Transcribe.com?
There really is no training for the onboarding, other than getting familiar with Workstation.
Are You an Independent Contractor or an Employee at Transcribe.com?
At Transcribe.com you are an independent contractor and responsible for your own taxes. Should you make over $600 in any given calendar year, Transcribe.com will send you a 1099 Tax Form.
Does Transcribe.com Hire Workers From Other Countries?
No, currently Transcribe.com only hires US workers. As with most companies who hire remote workers, that could change in the future. English is currently the only language for which they need transcription services.
What Are the Hours at Transcribe.com?
The hours will really vary with the amount of work available. The good news is that Transcribe.com does not expect its transcribers to meet any hourly quota, so you can basically log in whenever you want to work.
However, they do expect at least a certain amount of transcribers to be available for rush jobs. You can also work as much in any given day as you want.
What is My Overall Impression of Transcribe.com?
In customer reviews, Transcribe.com received a score of 8.6 out of 10. So, the good customer experiences are there.
How Can an Interested Applicant Apply to Transcribe.com?
Go to their website and study the style guide and formatting guides first. Then click Take Assessment.
Want to Know More About Work at Home Transcription and How to Get Started?
If you've read the above reasons for getting into transcription as a work at home career and you're thirsty for more information, I recommend Janet Shaugnessy's FREE transcription training workshop!
Janet has been in the transcription business for over 16 years now.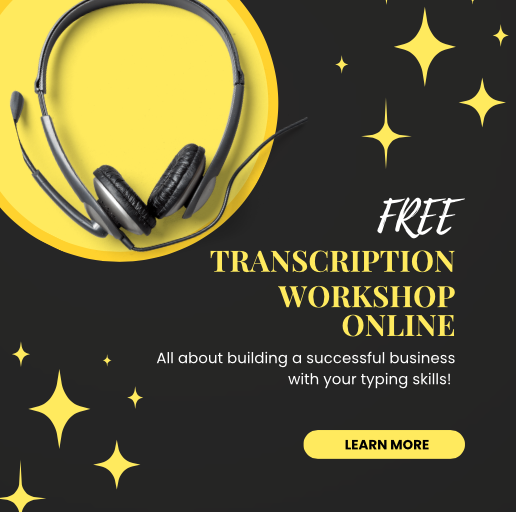 This explores how to build a business using your typing, writing, and editing skills.
You'll learn how much you can earn, where the work comes from, how to determine if you are cut out for it, and a lot more.
GO HERE TO CHECK IT OUT!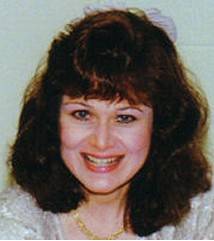 Leisa Good has worked in the corporate world as well as side hustled and operated a virtual assistant business full-time since 2006.. She wrote the eBook on that one! She is also a PFYP certified career coach and the owner of the blog, Powerfully Purposed For Success. She empowers folks 50-ish to find fun, flexible, and financially rewarding work both now and into retirement. However, this time it will be work/life on their terms.