Do you enjoy working as a virtual assistant? Are you tired of marketing for private clients? Would you like a company that would just find you the clients? Then Worldwide101 might be the right work-at-home (WAH) job for you.
What Exactly is Worldwide101?
Worldwide101 is a work-at-home company that offers multi-lingual support from virtual assistants who are carefully matched to their clients based on skills and personality.
This is opposed to the virtual assistant finding her own clients. You may work part-time or full-time in the comfort of your home.
Worldwide101 is similar to Belay Solutions, Time Etc., and many other virtual assistant companies which have already been reviewed on this blog or elsewhere.
I would not compare Worldwide101 to a company like Fancy Hands, because while it offers virtual assisting, the pay at Fancy Hands is allocated by completing short tasks for the indicated amount as opposed to an hourly or project wage.
Virtual assistants who don't have a lot of money or time for marketing tend to enjoy working at Worldwide101. The clients are basically found for them as opposed to having to spend large segments of time or money to market for them.
Also, when a client leaves, there is no scrambling to find a replacement client. WorldWide101 will do it for you.
Anyone who has ever done virtual assistance knows that this is a constant challenge, especially since some clients can also be temporary or short-term. The clients at Worldwide101 are long-term. They do not offer short, project-based work.
What is the Pay and When is Payday?
The pay starts at $20 USD an hour. While it is not completely clear, it appears the pay is once a month via PayPal.
What Are the Computer Requirements at Worldwide101?
The computer requirements are fairly standard at Worldwide101. As long as you have an updated laptop or PC with updated virus and malware protection, you are fine. It can be a PC or a Mac, and they do allow some work to be done via iPhone or iPad.
What Types of Work Will You Be Doing as a Virtual Assistant for Worldwide101?
The work will vary with what you want to offer and are good at doing. The virtual assistants at Worldwide101 offer:
administrative support
customer service
technical support
research
multilingual support
web development
blog/article writing
SEO and link building
email marketing
bookkeeping
design and illustration
business development
In general, VA's offer many different services. What you end up doing for clients will depend on your specific skillset.
What Other Requirements Are There?
Worldwide101 wants virtual assistants who are:
experienced with at least 7 years of administrative, executive, or corporate experience.
fluent speakers and writers of the English language, especially business English.
multi-taskers and can prioritize work.
excellent time managers.
knowledgeable of online tools and software.
quick learners when it comes to technology.
able to work independently and meet deadlines.
reliable, trustworthy, and discreet.
prompt and efficient.
flexible and adaptable.
friendly and outgoing.
At Real Ways to Earn, we realize not everyone is going to meet this extensive list of requirements. And because of this, we've put together a list of virtual assistant jobs for beginners – companies that will likely give you a chance even if you are inexperienced.
Does Worldwide101 Hire Virtual Assistants From Other Countries?
As of now, Worldwide101 only accepts applicants living in the US, Canada, and Europe.
Are You an Independent Contractor or an Employee?
At Worldwide101 you are an independent contractor and responsible for your own taxes. Most independent contractors only work part-time at Worldwide101. Should you make over $600 a year, Worldwide101 would send you a 1099 Income Tax Form.
What Are the Hours at Worldwide101?
The maximum amount you can work (according to their own website) is 25 hours per week. However, reviews on Glassdoor.com indicate that some of their virtual assistants do have full-time hours.
It is fairly flexible because they work to assign you with clients whose hours would match your availability.
You must agree to work at minimum 20 hours per week.
What Do Workers Think Of Worldwide101?
It seems to have an overall good and sound reputation for what I was able to uncover. You can check for their reviews at Glassdoor and see that they have a five star rating from many satisfied workers.
How Can an Interested Applicant Apply to Worldwide101?
Go to this page and get started with the application. Be prepared to upload a resume and a picture of your home office.
Should WorldWide101 be interested in you, you will do two video interviews and psychometric testing. You also must supply them with references and submit to background checks.
Good luck to all who apply.
BONUS – Get My Work at Home E-Book Bundle For Just $5 Right Now (8 E-Books Total)
If you are wanting even MORE links to jobs across a ton of categories (virtual assisting, data entry, transcription, and more), you may want to download my work at home e-book bundle.

It includes the following e-books ($1 each if you buy them individually):
You will get an email with a link to download the PDF files after your purchase.
Thank you!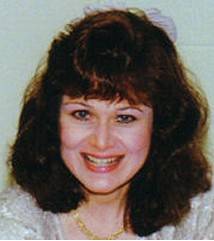 Leisa Good has worked in the corporate world as well as side hustled and operated a virtual assistant business full-time since 2006.. She wrote the eBook on that one! She is also a PFYP certified career coach and the owner of the blog, Powerfully Purposed For Success. She empowers folks 50-ish to find fun, flexible, and financially rewarding work both now and into retirement. However, this time it will be work/life on their terms.