Do you dream of living the writer's life? Do you also enjoy proofreading as a complementary skill to writing?
Do you also consider yourself fluent enough in another language to translate? Then the freelance writing site TextMaster would help you enjoy all three of these skills and make money working from home doing it.
TextMaster appears to be open worldwide.
What Exactly is TextMaster?
Textmaster (not to be confused with Textbroker) is a freelance site that offers web content writing, article writing, copywriting, proofreading, and translation services to their clients.
Freelance writers, proofreaders, and translators go to the website and set up an account similar to other freelancing sites and offer their services.
On their website, TextMaster lists the four main reasons for working for them:
best commission up to 13.7 ¢ per word
projects matched with your interests
intuitive time-saving platform
flexible hours
How Does TextMaster Work?
After the freelancer registers on the author's dashboard and creates an account with TextMaster, he/she may apply to any writing, proofreading or translation job.
The best part is that the freelancer is not locked into only doing one of these three jobs. The freelancer may do all three jobs or any combination of the three positions.
However, you will be tested on all the skills that you apply for as you proceed through the application process. Should you fail any part of the application process, you will be notified via email within 72 hours. You will also be notified of acceptance.
While you won't be bidding on jobs, you will be able to select jobs from the category that you wish to pursue. Upon that selection, the jobs vary greatly in time and in payment. Most jobs pay by the word.
What Are the Computer and Equipment Requirements at TextMaster?
As with all freelance sites, your equipment will be based on the job you will be doing. At the least, I would suggest:
What is the Pay and When is Payday at TextMaster?
When you reach $65, you may cash out at TextMaster. Payment is done via PayPal at TextMaster whenever you cash out.
They don't specify pay rates  on their website at this point, but in the past they did. Back then, the pay varied depending on the type of work. Typically you could expect between $.15 a word to $1.40 a word depending upon what job (writing, proofreading, and translating) you were doing and what your rating was as you moved up the ladder.
The translation jobs appear to be on the higher end of $.40 to $1.40 per word.
TextMaster has a referral program where you earn 10% of all of your referrals' income for 1 year. So, referring your friends and fellow work-at-homers (WAHers) could become another way to increase your income at Textmaster.
Are You an Independent Contractor or an Employee at TextMaster?
You are an independent contractor and responsible for your own taxes—like all freelance websites. Should you make over $600 a year, you will be sent a 1099 Income Tax Form.
What is My Overall Impression with TextMaster?
I think it is a good side hustle to have. However, it appears that there is such an inconsistency of work and sometimes not enough work to stay busy.
I would say at this point, you should only use it as a side egg to your other work-at-home companies.
I get the impression that it can definitely be a feast or famine situation.
How Can an Interested Applicant Apply to TextMaster?
Go here and begin creating an account. After the account set up, you will be prompted to pursue the testing process.
Good luck to all who apply!
BONUS – Get My Work at Home E-Book Bundle For Just $5 Right Now (8 E-Books Total)
If you are wanting even MORE links to jobs across a ton of categories (virtual assisting, data entry, transcription, and more), you may want to download my work at home e-book bundle.

It includes the following e-books ($1 each if you buy them individually):
You will get an email with a link to download the PDF files after your purchase.
Thank you!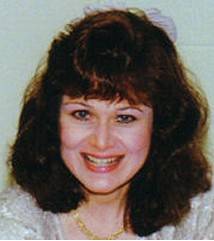 Leisa Good has worked in the corporate world as well as side hustled and operated a virtual assistant business full-time since 2006.. She wrote the eBook on that one! She is also a PFYP certified career coach and the owner of the blog, Powerfully Purposed For Success. She empowers folks 50-ish to find fun, flexible, and financially rewarding work both now and into retirement. However, this time it will be work/life on their terms.