Are you always on the lookout for mystery shopping jobs? Have you ever wondered what a mystery shopping job offers? Have you ever wondered how much money mystery shoppers make?
Now since I have your attention, GAPbuster, might be a mystery shopping job for you to check out.
What Exactly is GAPbuster?
GAPbuster is a mystery shopping company founded in 1994, and headquartered in Melbourne, Australia with offices also in Asia and Europe.
GAPbuster has approximately 400,000 independent mystery shoppers in 105 countries worldwide. For the purposes of working-from-home, GAPbuster is a mystery shopping company even though they do offer their clients a wide range of services including:
retail and brand audits
customer surveys
advanced analytics
competitor benchmarking
consulting projects
What Do the Mystery Shoppers at GAPbuster Do?
Just like other mystery shopping jobs, GAPbuster mystery shoppers "shop" or "dine" at a local establishment and then record their experiences—both positive and negative.
This will help the client identify ways to improve their customer service, products or sometimes even their prices.
Which industries does GAPbuster serve via their mystery shoppers? They serve:
automotive
banking and financial services
convenience stores
entertainment and cinemas
grocery
petroleum
restaurants
retail
telecoms
Are There Any Special Skills Needed to Become a Mystery Shopper at GAPbuster?
You will definitely need to be a good record keeper as you will need to keep your receipts and photos for up to six months. Outside of that to maintain their high standards, GAPbuster requests that all of their mystery shoppers be:
reliable and complete the shopping assignments you accept.
discrete by not revealing your identity.
able to follow detailed instructions.
able to honor commitments and meet deadlines.
able to submit your response on the same day as the shop visit.
easily contactable.
Are You an Independent Contractor or an Employee at GAPbuster?
You are an independent contractor and responsible for your own taxes. Should you make over $600 a year, you will receive a 1099 Tax Form from GAPbuster.
What Are the Computer Requirements to Work at GAPbuster?
The computer requirements are just basic requirements. You will need:
high-speed Internet to log in and out and accept assignments.
an e-mail account to use as the main communication tool.
a printer to print out the paperwork.
a scanner or digital camera to provide a .jpeg file of the receipts.
What Are the Hours at GAPbuster?
The hours will vary depending upon the assignment, but for the most part, the hours are during regular business hours or into the evening hours when customers are eating dinner or shopping after work.
If you are a night owl, then this might not be a good fit for you. Mystery shoppers are not generally out all hours of the night.
Mystery shopping jobs in your area will generally be sent via email when one posts on the Shopper Portal.
What is the Pay Like at GAPbuster and When is Pay Day?
The pay will vary depending upon the assignment. Payment is made via Electronic Funds Transfer to your bank account via the 25th through the 30th of each month and is generally one month behind.
What is My Overall Opinion of GAPbuster?
It seems like there are just as many bad reviews as there are good reviews when it comes to GAPbuster. You can certainly read them for yourself and decide.
How Would an Interested Individual Apply to GAPbuster?
If interested, go to "apply" area of their website. It generally takes up to 72 hours to have your application processed and your email address verified.
Now let the mystery shopping begin! Good luck.
BONUS – Get My Work at Home E-Book Bundle For Just $5 Right Now (8 E-Books Total)
If you are wanting even MORE links to jobs across a ton of categories (virtual assisting, data entry, transcription, and more), you may want to download my work at home e-book bundle.

It includes the following e-books ($1 each if you buy them individually):
You will get an email with a link to download the PDF files after your purchase.
Thank you!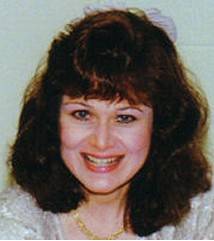 Leisa Good has worked in the corporate world as well as side hustled and operated a virtual assistant business full-time since 2006.. She wrote the eBook on that one! She is also a PFYP certified career coach and the owner of the blog, Powerfully Purposed For Success. She empowers folks 50-ish to find fun, flexible, and financially rewarding work both now and into retirement. However, this time it will be work/life on their terms.