Has this ever happened to  you? As a retiree, you want to earn some extra cash, and you've found what looks to be a legitimate online survey site, and you go there and sign up hoping to make some extra cash.
After filling out all of the paperwork, you finally get started. First you have to qualify for the survey. So, you are on a roll answering the questions, making certain to really think about your answers.
On about the third question, you're disqualified—the survey wanted someone younger with small children at home. How disappointing! You try three more surveys—same thing—you don't qualify for them either.
Well, survey sites are not the only way to make extra money online! This article will show you 10 ways that you can earn extra money doing online jobs other than surveys.
So, What Are These 10 Ways To Earn Extra Cash?
Please keep in mind that there are so many other ways to earn money online, but being a retiree myself, I would venture to believe your past work experience would lead you to one of these.
I have also listed possible companies to sign up with if you aren't ready to go 100% solo. I will explore each one in further detail, but for now, they are:
Freelance Photography
Freelance Writing
Get Out Of The House
Online Consulting
Online Tutoring
Rent Out Your Stuff
Sell Your Stuff Online
Transcription
Usability Testing
Virtual Assistance
Here's the Break Down Of Opportunities
1 – Freelance Photography 
Maybe you've always dreamed of turning your hobby into cash. Then again, maybe you previously held a job where you used your photography skills (newspaper photographer, advertising, etc.) and want to stay up to date with them.
There are various companies and freelance sites out there you can use to post your portfolio and get paid. Some of the companies and sites are:
Shutterstock– A well-known site to sell your downloaded images and video. There is even a referral program to help you earn more when you refer other photographers and customers. Earn up to $30 for a downloaded image or video.
2 – Get Out Of The House
If you were in marketing or customer service in your past work life or just want to shop, eat or talk on the phone—here you go!
You can either get out of the house with this one or stay at home. There are plenty of sites out there that need for you to pose as a consumer as a mystery shopper, or do other tasks like pet-sitting and delivering food.
3 – Online Tutoring 
This is a good choice for those retired teachers, teacher's aids, those who have lived abroad or those who just enjoy working with people.  A few sites to check out are:
4 – Sell Your Crafts Online
This is a way to finally fulfill your long awaited dream of becoming a paid artist or crafter. Sign up with any of these sites, upload your items for sale, and then start selling. A few sites to use are:
5 – Freelance Writing
This is also a popular and in-demand choice. There are so many types of freelance writing genres, and levels of writers.
Whether you are a retired journalist or just someone who always wanted to try freelance writing, anything from travel writing to resume writing to online article writing is an option. Some sites for you to try are:
6 – Online Expert Sites
Maybe you were once a trainer or consultant in the workforce. There are many ways to get paid to give advice online. The sites to look at are:
7 – Rent Out Your Stuff
If you are okay with this, this is another way for retirees to earn money- especially, since most retirees like to travel and now have the time to do so. Also, most of us have lived long enough to have accumulated quite a bit of stuff to rent out!
8 – Transcription
If you were an administrative assistant, courtroom reporter, paralegal or just want to try your hand at this, many people enjoy it. Several sites that you may be interested in trying are:
9 – Usability Testing
Usability testing is a good option for those who enjoy technology or have a background in that.
You will be testing out websites, apps, and software to find bugs and also to see how "user friendly" they are. Most sites will take new applicants as long as they can pass the entrance exam.
10 – Virtual Assistance
This is a great way to make money if you have a prior administrative assistant background, paralegal or other office support staff background.
While you can certainly "hang your shingle" and advertise for your own clients, below are a few companies that you can find work. They are:
For 50 more companies that hire work at home virtual assistants plus information on starting your own VA business, check out the e-book, Your Quick Guide to Working From Home as a Virtual Assistant.
In Conclusion
Don't be discouraged because you aren't qualifying for low-paying surveys. There are so many more (lucrative) ways to make extra money online.
BONUS – Get My Work at Home E-Book Bundle For Just $5 Right Now (8 E-Books Total)
If you are wanting even MORE links to jobs across a ton of categories (virtual assisting, data entry, transcription, and more), you may want to download my work at home e-book bundle.

It includes the following e-books ($1 each if you buy them individually):
You will get an email with a link to download the PDF files after your purchase.
Thank you!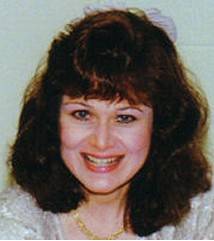 Leisa Good has worked in the corporate world as well as side hustled and operated a virtual assistant business full-time since 2006.. She wrote the eBook on that one! She is also a PFYP certified career coach and the owner of the blog, Powerfully Purposed For Success. She empowers folks 50-ish to find fun, flexible, and financially rewarding work both now and into retirement. However, this time it will be work/life on their terms.