Today we are talking about a company that hires transcriptionists as independent contracts to work from home, while setting their own flexible schedules. The company is called Transcription Divas.
About Transcription Divas
Transcription Divas, LLC began in 2013 and is headquartered in New York City. The founder, Andrew Dodson, a former social researcher in the both the private and public sectors, had become frustrated with some of the transcription services he was using at the time. He found that most of them could only offer next day turnaround as their fastest delivery.
However, there were times when he needed same-day delivery. So, he set out to fill that need by hiring his own transcribers.
Today the "divas" at Transcription Divas transcribe:
videos and films for production
academic transcripts for universities
legal transcripts for courtrooms and lawyers
transcripts for/from market research
Transcription Divas guarantees their clients a 200% on-time guarantee whether it is due the same day, the next day or another scheduled date.
Working For Transcription Divas
While there isn't an excessive amount of information on working as a transcriber for Transcription Divas, there certainly is enough out there to make an informed decision as to whether or not to apply with them.
Obviously, you will be listening to and transcribing tapes as accurately as you can for their clients. You will need to be the kind of person who is detail oriented and catches spelling errors or sometimes unusual spellings of individual's names.
You will also need to be the type of person who can meet deadlines—sometimes same-day delivery deadlines.
In general, many people do enjoy doing transcription from home because of its flexibility and use of language. Also, if you are a fast typist, it can be a moneymaker for you.
While transcription is not a work at home phone job, you will still need good listening skills to be able to transcribe the conversations on the tape—especially the times when many people can be talking at once or interrupting nonstop.
Transcription Divas Contracting Pay Rate
Contracting pay, as of September 2019, is $0.84 to $2.98 per audio minute of recording transcribed. This information comes directly from the Transcription Divas website. The average rate listed was $1.39 per audio minute.
Of course, the amount you earn will depend upon the client and how fast you can type and transcribe the tape.
Transcription Divas states that they average $60 an audio tape per transcriptionist. Now, please understand that this is for an audio hour, which would be the length of a one-hour transcription tape.
Anyone who has ever done transcription knows that a one hour transcription tape equals to about three or four hours' worth of transcribing. Some of the reasons for this are there will be more than one person talking at a time, which means you'll need to listen and replay that section of the transcription tape a couple of times.
There will also be various accents and background noises to decipher.
Transcription Divas states that they are one of the highest paying transcription companies. Some of the reviews that I found had transcribers touting that they were making $15 to $20 an hour working there.
Pay is twice a month and done via PayPal.
Scheduling with Transcription Divas
As long as you meet your deadlines and accept at least 2 hours of audio a week (6 to 8 hours of actual work), then you are able to set your own schedule from home.
If you are a night person, then this would be something that you could do overnight.
Basic Requirements
While there are no identified criteria here, your resume will be reviewed for their Human Resources Department to examine the depth of your skills and experience. You will need to be fluent in English with good written communication and a quick, accurate typist as one would expect.
As with any transcription, the important things to remember are to:
Adhere to any and all guidelines.
Capture every work (do not paraphrase).
Note external sounds and false starts.
Use [inaudible] when needed, but not excessively.
Honor all time stamping requirements.
Tech Requirements
Since Windows 7 and 8 are phasing out, you will need Windows 10 with a PC or laptop equipped with anti-virus and anti-malware installed.
It isn't a bad idea to have a headset or a foot pedal either.
Feedback on Transcription Divas
Feedback or what others are saying about Transcription Divas seemed to be overall positive. I read many comments about how nice and professional the staff was as well as how they do pay more than most work-at-home transcription companies.
Many of the transcribers had been working there for 3 or more years.
Glassdoor gave them a 3.7 out of 5 star rating and you can check that out as well as some of the questions and answers between applicants and the founder, Andrew Dodson, on Reddit.
How to Get Started
Click here to fill out and submit an application and upload a resume. You do not have to live in the United States, and English does not have to be your native language as long as you are fluent enough to pass the entrance exam.
If you pass the tests and their Human Resources is interested in you, you will be scheduled for an interview.
If selected, you will then create an account with a password and have access to view jobs and projects.
Everyone is asked on the application to commit to a minimum of at least 2 hours of audio recordings.
Want to Know More About Work at Home Transcription and How to Get Started?
If you've read the above reasons for getting into transcription as a work at home career and you're thirsty for more information, I recommend Janet Shaugnessy's FREE transcription training workshop!
Janet has been in the transcription business for over 16 years now.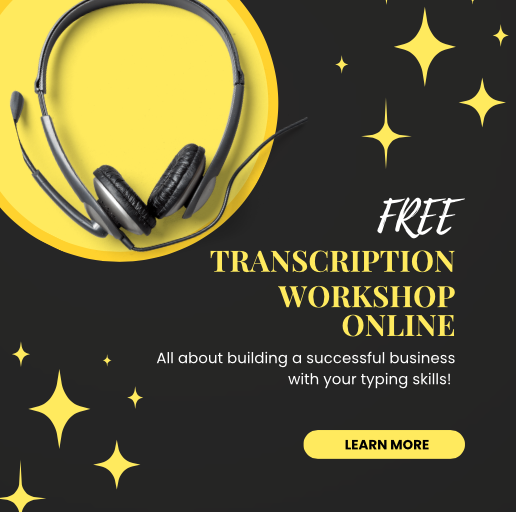 This explores how to build a business using your typing, writing, and editing skills.
You'll learn how much you can earn, where the work comes from, how to determine if you are cut out for it, and a lot more.
GO HERE TO CHECK IT OUT!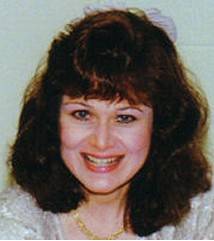 Leisa Good has worked in the corporate world as well as side hustled and operated a virtual assistant business full-time since 2006.. She wrote the eBook on that one! She is also a PFYP certified career coach and the owner of the blog, Powerfully Purposed For Success. She empowers folks 50-ish to find fun, flexible, and financially rewarding work both now and into retirement. However, this time it will be work/life on their terms.