Do you remember oDesk? Do you remember Elance? Do you remember when the two companies merged? Well, in case you haven't heard the news, the post-merged name of the company is Upwork.
How Did Upwork Actually Evolve?
Just to give you a little background here, for years oDesk and Elance were two of the biggest and most reputable bidding sites.
Freelancers from all skill sets, skill levels, and nationalities could go to either bidding site or both and look for work. Some of the work was paid by the hour and some was paid by the project. Then there was work that you could bid for by setting your own price and writing a proposal.
Human nature being human nature had some freelancers preferring one site over the other. Although there were those who did equally enjoyed both sites.
Then in December 2013, oDesk announced that it was merging with Elance. According to oDesk, the reason for the merger was that they felt they could do a better job together offering the same services across the same platform.
Elance-oDesk was born even though technically both still kept their own sites. However, upon visiting either site you would see many of the same jobs posted in both places.
Then in May 2015, Elance-oDesk announced that it was changing the name to Upwork and hoped to go from $1 billion to $10 billion in 6 years. Upwork continues to charge the clients 10% upon hiring someone just like oDesk did—unlike Elance who only charged 8.7%.
So How Do You Find Jobs on Upwork?
Once you have joined and decided upon your membership level, you will want to set up your payment system and profile. Most use PayPal as their payment system, but you also may choose direct deposit or wire transfer.
Your profile should have a professional picture of you with your work history, resume, and a portfolio of your work. Also, be sure to include your education as well as take a few Upwork tests to show your qualifications.
You may then browse the jobs and when you see one you want, click the apply button and write a short proposal (there are samples) as to why you are the right fit for the job.
Then you wait for the client to get back to you. If the client never does get back to you, you may go back and decline the job. Some clients can take months to get back to you.
What, If Anything Is New at Upwork?
The three biggest changes are the:
use of connects instead of job bids
new $10 membership fee
chat tool
For years, there was no membership fee at oDesk. You were allowed 25 job bids at any given time, and you could max that out without exceeding it.
The company also took a 10% fee of your earnings. Now job bids have been replaced with "connects". Connects are points which are used to apply for jobs.
One job may be between 1 to 5 connects, and freelancers are allowed up to 60 connects for a free membership. If you want to go as high as 70 connects, then you will need to pay a monthly membership fee of $10 USD.
Unlike job bids, connects may be rolled over each month, but you may not carry over more than 70 from previous months.
Outside of the new membership fee and the use of connects, there is a chat tool now where clients and freelancers may connect in real time to immediately discuss a job.
Previously you were limited to messaging one another via their messaging system or making arrangements on Skype or your own phone. oDesk did frown upon too much outside activity, since they wanted everyone to keep communication on their system as much as possible in case there was a dispute.
What Are Some Improvements Freelancers Still Want to See?
Outside of better paying clients and more high-end freelance work for US workers, freelancers want to see better written job descriptions.
Many times hiring managers write vague job descriptions which leaves the freelancer guessing as to whether or not they want to spend part of their allotment of connects applying to a job.
Another complaint is that freelancers would also like to have Upwork require that the clients be as well trained with how the platform works as the freelancers are.
Many freelancers complain that they spend way too much time training clients how to properly use the system and leave feedback.
Does Upwork Still Have All of Those $1 to $4 an Hour Jobs?
While you don't see the hourly rates spelled out that way, you do see a budget for the month or project.
Many times it can seem low for the amount of work needed, but not spelled out as an hourly rate. However, when you do the math, you can see what the approximate hourly fee would be.
In the past, many freelancers steered clear of oDesk due to their reputation for having very low wages for workers in the US and Canada. It does seem to be slightly higher than before.
Is Upwork Worth a Try?
Well, really only you can decide that. Like anything, some freelancers have done rather well there, and some decided that it just wasn't worth their time. You can always go to Upwork.com and sign up as a freelancer to see if anything piques your interest. Good luck!
BONUS – Get My Work at Home E-Book Bundle For Just $5 Right Now (8 E-Books Total)
If you are wanting even MORE links to jobs across a ton of categories (virtual assisting, data entry, transcription, and more), you may want to download my work at home e-book bundle.

It includes the following e-books ($1 each if you buy them individually):
You will get an email with a link to download the PDF files after your purchase.
Thank you!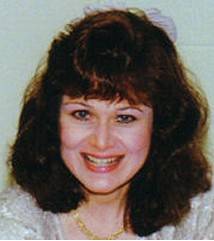 Leisa Good has worked in the corporate world as well as side hustled and operated a virtual assistant business full-time since 2006.. She wrote the eBook on that one! She is also a PFYP certified career coach and the owner of the blog, Powerfully Purposed For Success. She empowers folks 50-ish to find fun, flexible, and financially rewarding work both now and into retirement. However, this time it will be work/life on their terms.