Today's article will be on a company which hires experienced legal, medical, and general transcriptionists to work out of the comfort of their homes. As an independent contractor for this company, you will be able to set your own hours and work independently to meet their work requirements and deadlines. Meet the company eWord Solutions.
eWord Solutions began in 2008 and is headquartered in Glendale, CA with an additional office in Port Jefferson, NY. Their clients include corporate executives, lawyers, and physicians from industries such as the medical profession, insurance, and entertainment.
eWord Solutions' mission from their first day to the present has always been to deliver transcribed documents to their clients at 99.9% accuracy. Their clients will come from both the United States and Canada.
Working For eWord Solutions
The website for eWord Solutions actually has a client section as well as a transcriptionist section. Clients are able to log in and upload their digital, video or audio files for the transcribers.
The transcriptionist is then able to log into the website with their login and password and download these files and begin transcribing them. Upon completion, the transcriptionists are able to log back in and upload these finished files for the client.
Transcription has a 2-hour to 24-hour turnaround with a 3-hour turnaround for a "rush" job. It really depends upon how soon the client needs the transcription. However, once you as a transcriber accept a file, you need to finish it and on or before the turnaround time.
eWord Solutions has their own proofreaders on staff, but as an eWord transcriptionist, you are expected to be as accurate and detail-oriented as possible. You should also remember to catch unusual spellings of names or places as well as capturing when more than one person is speaking or interrupting another speaker.
eWord Solutions Contracting Pay Rate
eWord Solutions states that their pay is competitive. While most companies pay via the audio hour, which is about 6 hours of actual transcribing, eWord Solutions pays per the finished transcription page. This equates to a rate of $.06 a line which equates to about $2 per page.
A single-spaced page would obviously pay more than a double-spaced page. The $2 is just the average pay per page.
Pay is then delivered twice a month via PayPal.
Scheduling with eWord Solutions
You are able to set your own flexible hours working from home. How many hours you want or need to work will be discussed at your interview.
You do not have to work full-time if you do not want to work too many hours. The good news is that you can work overnight—if you need to do so—to meet your deadlines. As long as you are able to deliver your transcription on time, you can work on it on your own schedule.
Basic Requirements
As with any transcription job, you will need to be a good listener with a good command of the English language. Outside of that, their basic requirements include:
Type a minimum of 60 wpm.
Be a US resident.
Proficiency in Microsoft Word.
Pass a federal, state, and local background check.
As with any transcription work you may do, the important things to remember are to:
Follow any written guidelines.
Capture every word without paraphrasing.
Correctly note external sounds and interruptions.
Use [inaudible] when needed but not in excess.
Adhere to the time stamping requirements.
Tech Requirements
As mentioned earlier, you will need to be proficient in Microsoft Word—especially Windows 10, since 7 and 8 are now being phased out.
You will need your own laptop or PC with anti-virus and anti-malware installed on it.
If you have been doing transcription for a while, you probably already have your own foot pedal or headset. If you don't have these items, they do have a list of preferred products and equipment that they will talk to you about at the interview.
Feedback on eWord Solutions
The only review that I could find that appeared to be legitimate was from TopRatedLocal. TopRatedLocal gave eWord Solutions a 3.67 out of a 5-star review. You can certainly read it for yourself from their two verified sources.
How to Get Started
Click here to fill out the online application form and upload your resume. Again, you will need to be a US resident. Once your resume has been examined by eWord Solutions, they will contact you for a test and then an interview on how to proceed from there.
If hired, you would go to their website and create an account with a login and password. There is a probationary period of 60 days once you are hired, and your pay could go up after you have passed the probationary period.
Make sure you get on our weekly work at home jobs email list to find more companies like this as they are hiring!
Want to Know More About Work at Home Transcription and How to Get Started?
If you've read the above reasons for getting into transcription as a work at home career and you're thirsty for more information, I recommend Janet Shaugnessy's FREE transcription training workshop!
Janet has been in the transcription business for over 16 years now.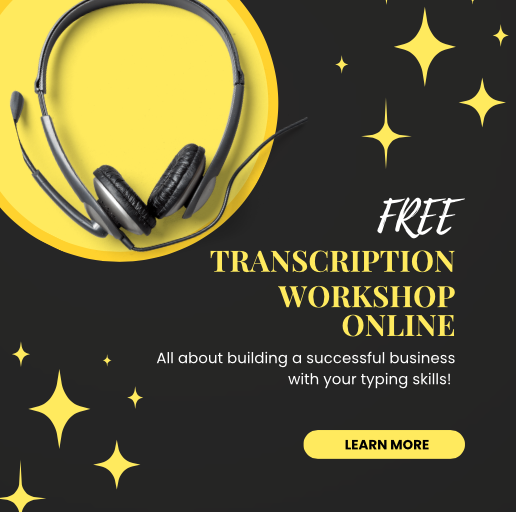 This explores how to build a business using your typing, writing, and editing skills.
You'll learn how much you can earn, where the work comes from, how to determine if you are cut out for it, and a lot more.
GO HERE TO CHECK IT OUT!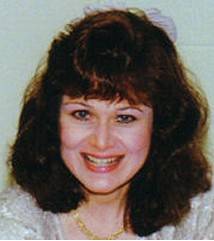 Leisa Good has worked in the corporate world as well as side hustled and operated a virtual assistant business full-time since 2006.. She wrote the eBook on that one! She is also a PFYP certified career coach and the owner of the blog, Powerfully Purposed For Success. She empowers folks 50-ish to find fun, flexible, and financially rewarding work both now and into retirement. However, this time it will be work/life on their terms.