Curious about closed captioning jobs? It's exactly as you might have guessed –creating the television and video captions for the hearing impaired.
While it may seem like something fairly easy to do, it's harder than you'd think and it's something that you can't really get into without some schooling. Still, it's an industry that can pay well and may also allow you the luxury of working from home!
Today I have a list of companies that hire for work from home closed captioning. Next to each company, I've tried to include some additional information.
If you're not familiar with how captioning works, you'll probably be surprised by the high words per minute requirements for each company. Captioning is generally done with a stenotype machine (something court reporters use) and if you are trained to use one, it is possible to type well over 200 words per minute.
Before we get to the companies, I want to break down for you the two different types of captioning. Below I've shared all the details.
Offline Closed Captioning
People who do offline closed captioning transcribe pre-recorded TV programming and/or movies (things that won't be airing live).
To be successful as an offline captioner, it's important that you type fast, have great English skills, are very comfortable using computers, and have a good understanding of time codes.
A time code is defined as, "A coded signal on videotape or film giving information about such things as frame number, time of recording, or exposure."
Offline captioners may transcribe a program first (listen to it in it's entirety while preparing a script), and then use the script for captioning. Sometimes there will already be a script prepared for the transcriber to use.
Real-Time Captioning
Real-time captioning involves live programming. This is closed captioning for news broadcasts, sporting events, or anything taking place live.
As you can imagine, real-time captioning involves a great deal of speed and skill and because of this, it's known to pay far better than offline captioning does. In fact, some real-time captioners make upwards of $100K per year!
Just as it is with offline captioning, you'll need to be fast and accurate, and you'll also need to have stenographic skills because real-time captioners typically use stenographic shorthand while working.
To get into this line of work, you'll have to have been trained at a school that offers captioning courses. Many court reporting schools do offer degrees and certifications in captioning.
Companies That Occasionally Offer Closed Captioning Jobs
1 – Aberdeen
Aberdeen pays up to $75 per hour for real-time closed captioning from home. You need to have experience in captioning with a speed of 180-220 words per minute.
Most of the captioning you do for them will require you to have some knowledge of Bible/Christian terminology.
Go here to check for openings at Aberdeen.
2 – Caption Max
This company hires both realtime and offline captioners. It looks like the offline captioners have to work from the Caption Max office, but realtime captioners may work from home.
According to their recently updated hiring information, the required criteria are as follows: Strong editing skills, with experience in navigating various writing styles. Ability to transcribe audio verbatim and create a readable experience for viewers. Ability to follow technical directions, learn to use multiple software packages, and troubleshoot effectively. Willingness to work occasional overtime and/or shift workdays to meet client needs. Curiosity about media, video, and writing styles a plus.
Educational requirements include: BA or BS degree in English, Communications, Journalism, Broadcasting, TV/Film Production, or equivalent experience.
Go here to check for job openings at Caption Max.
3 – Caption Media Group
Caption Media Group occasionally has openings for US-based closed captioners with a minimum of 2 years of experience.
They handle all kinds of captioning — everything from films to corporate materials. The company website does not appear to have a Careers page where you can check for openings, but you can sometimes find the listings on Indeed when they're hiring.
Go here to visit the Caption Media Group website. They don't have a "Careers" page, but it may be possible to contact them and ask if they are hiring.
4 – VIQ Solutions
This company has regular openings for at-home workers. The job description sounds more like transcription than captioning, but if you have an interest in transcribing entertainment and news broadcasts, this company may be an option.
They do require three past years of experience in transcription before they will consider you.
Go here to check for openings.
5 – Vitac
Vitac is one of the more well-known captioning companies. Many of their positions are in-house, but they do hire remote realtime captioners as well.
However, to qualify for a remote position you have to be trained and have experience in captioning. Another thing that's interesting about Vitac is that their captioners are employees of the company, not independent contractors. This is a little unusual because most of the captioning jobs I find are independent contractor positions.
Go here for more information on captioning jobs at Vitac.
6 – National Captioning Institute
NCI (National Captioning Institute) has regular openings for court reporters and voice writers with experience to work at home.
This company offers benefits (insurance, etc.) and paid training to their workers. To qualify, you must have at least an Undergrad degree, HS diploma plus three years related work experience, OR training/certification in court reporting or voice captioning.
Go here for more information on captioning work at NCI.
7 – Rev
This is one of the few companies that will hire beginners for closed captioning work. However, the pay is not great compared to what you would earn doing this for one of the other companies that insists on experienced and/or trained workers.
According to Rev, you will earn $0.40-$0.75 per video minute. Paid weekly, via PayPal.
Go here for more information on captioning jobs at Rev.
8 – CaptioningStar
If you are an experienced real-time captioner, you may be able to get freelance work with CaptioningStar. You can fill out the simple form on their website and wait to hear back.
Go here for more information on captioning jobs at CaptioningStar.
Where To Get Trained
If you don't already have the training and certification you need to qualify for the above jobs, you'll want to check out the National Court Reporting Association website (NCRA).
From what I've gathered, this is a good, reliable online resource for anyone wanting to break into the court reporting and captioning industries. You can find information there on schools and certification programs as well as employment opportunities.
Good luck to you!
Want to Know More About Work at Home Transcription and How to Get Started?
If you've read the above reasons for getting into transcription as a work at home career and you're thirsty for more information, I recommend Janet Shaugnessy's FREE transcription training workshop!
Janet has been in the transcription business for over 16 years now.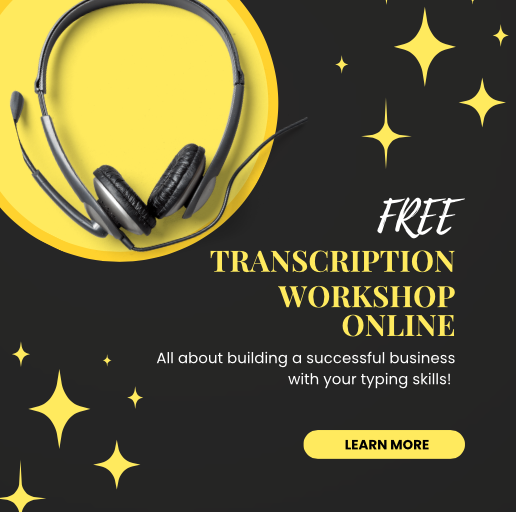 This explores how to build a business using your typing, writing, and editing skills.
You'll learn how much you can earn, where the work comes from, how to determine if you are cut out for it, and a lot more.
GO HERE TO CHECK IT OUT!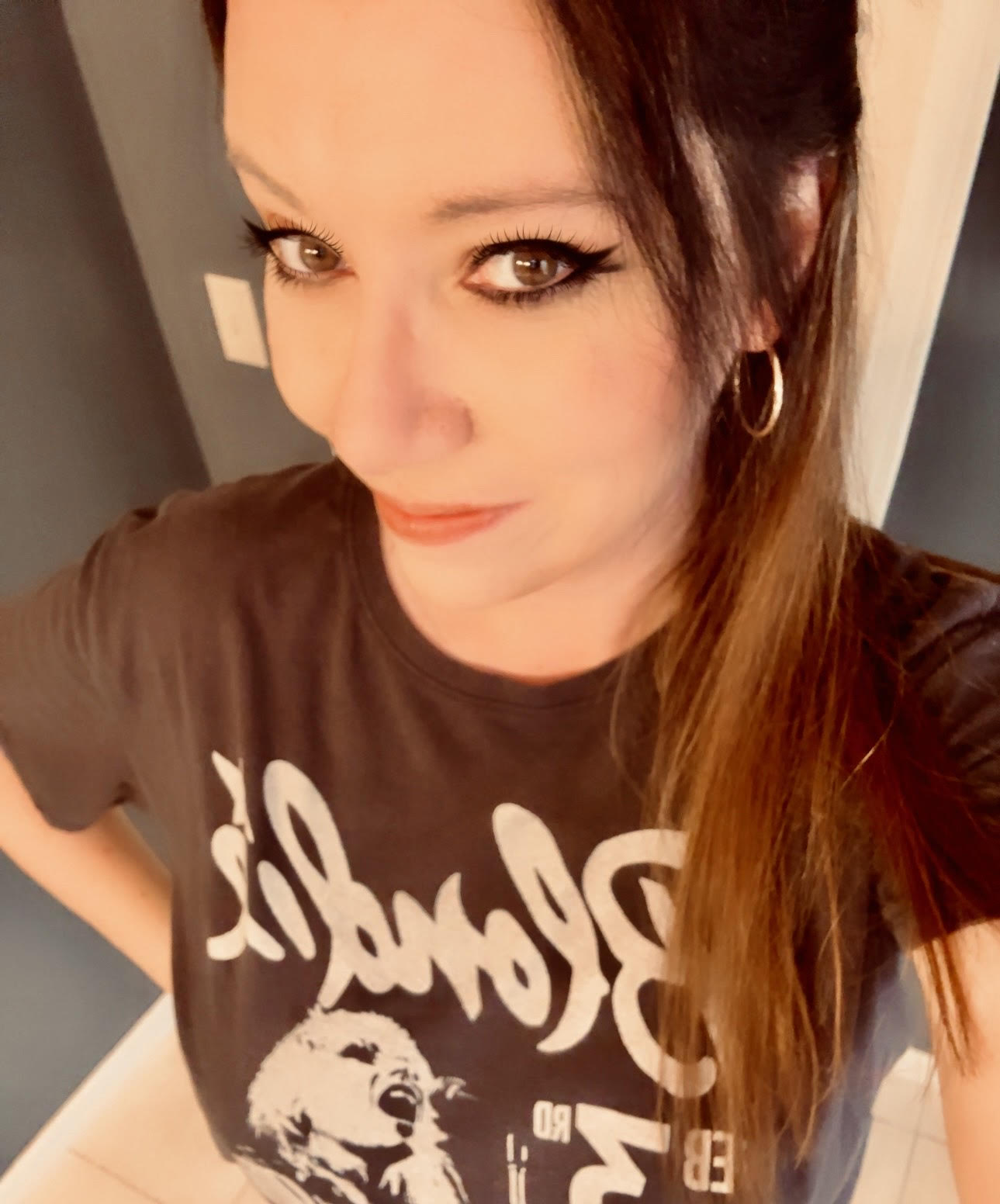 Anna Thurman is a work at home blogger and mom of two. She has been researching and reviewing remote jobs for over 13 years. Her findings are published weekly here at Real Ways to Earn.