Mac computers are great for a lot of reasons. They're much more user friendly than Windows machines, and there's all sorts of great software that's exclusive to the Mac platform, especially for people who work in creative fields.
Unfortunately there are also a few downsides to owning a mac as your primary computing device. The business world is, for the most part, a Microsoft oriented environment.
This isn't such a big deal if you have an office job, because the company you work for will probably supply you with a Windows-based machine. But many people who work from home only have one computer, and if it's a Mac, they're going to be excluded from quite a few opportunities.
Why do some companies disallow Mac computers?
It's mostly a software issue. The Apple operating system has many great features, but their user base is tiny compared to people with PCs running some version of Windows, and software makers will naturally tend to focus most of their efforts on the biggest market. Consequently, a lot of important business apps never get ported to Mac, which is a big problem.
If a company wants to rely on even one piece of Mac-exclusive software as a primary application in the running of their business, Apple automatically becomes their main computer supplier by default.
Once that decision is made, the company needs to make sure every other piece of software they use, across the whole organization, will also run on Macs, which can be fairly impractical.
Also, Mac computers tend to be more expensive. Big companies often have to supply desktops for hundreds or thousands of office employees, and using Windows machines helps them save a lot of money.
When you put all these factors together, it's pretty easy to see why many companies immediately rule Macs out of their business plans altogether.
Is there any way to run Windows software on a Mac?
There are actually a few different ways to run Windows programs on Apple's operating system. This article here lists a few different approaches.
But you should know upfront that this sort of thing can be complicated to set up, and you might have to deal with quite a few random crashes or bugs.
Also, if a company lists Windows as a requirement in their hiring literature, it's probably not a good idea to try to sneak in without admitting you're actually using a Mac.
Doing so could lead to issues down the road if the company suddenly adds a new piece of custom software that doesn't work with whatever cross-platform solution you're using.
Which companies currently welcome Mac users?
Even with all the issues and biases against Apple desktops in the corporate world, there are still quite a few companies that allow their remote employees to work on a Mac computer.
The jobs listed below come from several different work at home niches, and were chosen partially for the sake of variety. Rest assured, there are many more companies – especially in certain fields like writing and transcription – that have no qualms about hiring Mac users, but the ones we've selected here should give you a decent overview of what's available.
Here's our list!
Cambly – Read Cambly Review – One of the easiest places to get hired as an ESL tutor. Chat with people all over the world in normal conversations, giving them an opportunity to practice their English.
The pay is a little over $10 per hour, and you can use any kind of computer you want as long as it's equipped with a webcam and a solid internet connection.
Fiverr – Read Fiverr Review – Another general purpose site that caters to freelancers of all different stripes. Clients here are generally looking for a major discount, so you probably won't make quite as much as you could on UpWork, but it's easy to get started on Fiverr, and it can be a good place to test the waters.
Apple – Read Apple Review – It's probably no great surprise that Apple allows their remote workers to use Macs.
They offer quite a few interesting work at home jobs, most of which involve customer support. The At Home Advisor position is the main entry-level remote job they're offering these days, and it pays approximately $16 per hour.
Be sure to check out Apple work from home review on their chat jobs if you're primarily interested in those.
Textbroker – Read Textbroker Review – This is one of the best jobs out there for someone looking to break into online freelance writing.
You probably won't make a ton of money as a Textbroker writer, but it's easy to get hired, and you'll learn a lot that you can apply down the road. All you need to apply is a computer with an internet connection, and access to word processing software. Your operating system doesn't matter.
AccuTran Global – Read AccuTran Review – A transcription company that's open to both US and Canadian workers. They hire people with both Mac and Windows PCs, but Mac users will have to download a piece of software called Express Scribe.
NexRep – Read NexRep Review – This is a company that hires for quite a few different remote phone jobs, including customer service and sales positions. They have no problem hiring Mac users, and the pay starts at about $15 per hour.
The HOTH – Read The HOTH Review – This is an SEO content mill for freelance writers that pays between $16 and $50 per article. Like most writing sites, you can use any kind of computer you want, as long as you have a decent word processor installed.
Tutlo – Read Tutlo Review – Another ESL tutoring job, very similar to Cambly in some ways, but they have a preset curriculum, so you'll be giving specific lessons and following scripted guidelines. The pay is approximately $11 per hour.
U-Haul – Read U-Haul Review – This popular truck rental service hires work-at-home sales agents from time to time. They previously had a PC-only requirement, but now Mac users are also welcome to apply. The starting pay is around $14 per hour.
Appen – Read Appen Review – Earn approximately $14 per hour working for one of the premier search engine evaluation sites. They have no specific restrictions against Mac computers.
Quicktate – Read Quicktate Review – Another well-known transcription service that hires remote workers. The pay rate is well below average for the industry, but it's a decent place to get your feet wet in the transcription biz, and they do allow their employees to use Macs.
HiringThing – This company produces popular workforce recruitment and applicant tracking software apps. They hire remote technical support agents, and they specifically ask for folks who are familiar with both Mac and Windows computers.
AskWonder – Read AskWonder Review – A research site where you help users by giving them detailed answers to their questions. There are no specific hardware requirements, so Macs should be fine.
WordGigs – Read WordGigs Review – Another freelance writing site where you earn by creating fairly short articles. The pay's not great ($4.50 for 350 words) but faster writers could definitely make over $10 per hour at that rate.
Fancy Hands – Read Fancy Hands Review – This is one of the better known virtual assistant services. You'll be doing all kinds of things, from making calls, to handling paperwork.
The pay varies from task to task, but it tends to be on the low end. There are no hardware requirements, so your Mac shouldn't be an issue.
Worldwide 101 – Read Worldwide 101 Review – Another virtual assistant company with a different business model. They match you on a long-term basis with clients who are suited to your skills.
The pay is $18 to $20 per hour, and you can use any kind of computer you want, depending on the needs of your client.
Upwork – Read Upwork Review – This is a general purpose freelance market where you can sign up and offer your services for sale.
They cater to a wide variety of different knowledge work categories, including content writers, virtual assistants, and graphics designers.
As a freelancer on a service like this, you'll essentially be going into business for yourself, and that means you can make whatever choice you like about which kind of computer to use.
Aira – Read Aira Review – An interesting company that produces special high-tech eyeglasses for the blind. The glasses are equipped with cameras that're connected to the web.
Work at home agents watch video feeds from the cameras, providing real-time information to clients about what's happening in their surroundings. Aira specifically mentions that Macs are fine on their hiring page.
Tutapoint – Read Tutapoint Review – A company that offers live online tutoring to high school students. Tutors are remote employees, and the pay rate is approximately $14 per hour.
They don't mention any operating system limitations, so as long as your Mac is equipped with a good broadband internet connection you should be fine.
The Chat Shop – Read The Chat Shop Review – This company hires chat agents to handle a variety of different tasks for their client companies, including sales, customer care, and customer support.
There are no hardware or software requirements listed anywhere on their hiring page, so Mac users should be A-okay.
We hope you found the above list helpful. If you know of any other interesting companies that don't exclude Mac users, let us know in the comments section below. We'd love to hear your thoughts.
BONUS – Get My Work at Home E-Book Bundle For Just $5 Right Now (8 E-Books Total)
If you are wanting even MORE links to jobs across a ton of categories (virtual assisting, data entry, transcription, and more), you may want to download my work at home e-book bundle.

It includes the following e-books ($1 each if you buy them individually):
You will get an email with a link to download the PDF files after your purchase.
Thank you!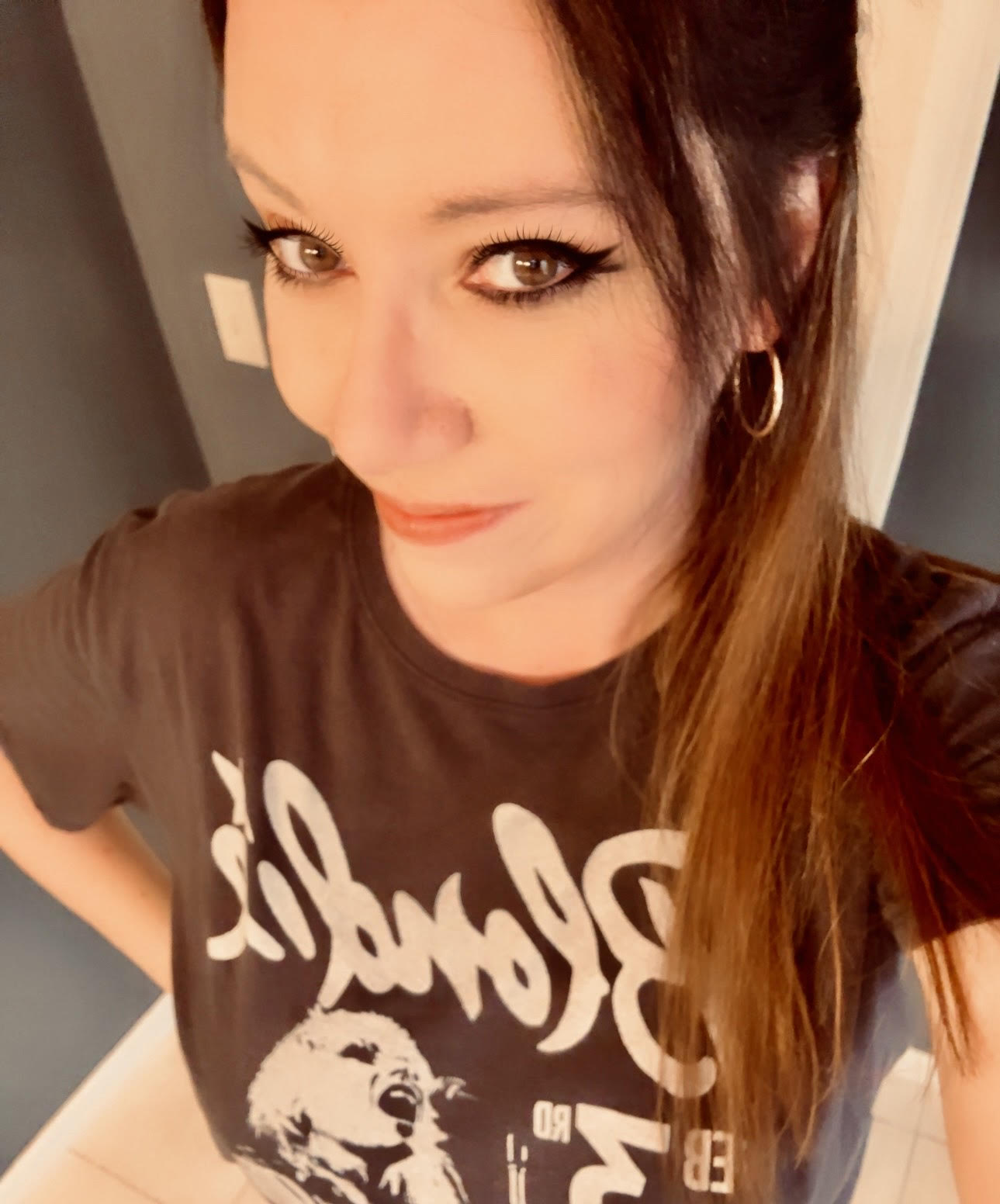 Anna Thurman is a work at home blogger and mom of two. She has been researching and reviewing remote jobs for over 13 years. Her findings are published weekly here at Real Ways to Earn.