I have received some messages lately from people looking for online jobs for teens. Some of these people actually were teens, and some were parents of teens.
If you are a teenager or if you have a teenager, I have some solutions that will help you make money!
Most of these things are just good for extra money online, but some money is certainly better than no money! Especially if you're without a car and wouldn't have a way to get to and from a part-time job outside the home.
Note that our work at home email updates include many more work at home companies and flexible opportunities to earn money aside from these.
Online Jobs For Teens:
Deliver Groceries With Instacart – 18 & Up
If you're at least 18 years old with a valid driver's license, insurance, and a smartphone, you can get paid to deliver groceries to other people with Instacart. A lot of people are doing this now and loving it.
Instacart pays you once a week, and some shoppers are able to earn as much as $20 or more hourly. This is what is advertised, but please be mindful most people average much less than that.
Go here to register to shop for Instacart, or read our Instacart review first.
Deliver Restaurant Orders & More For DoorDash – 18 & Up
If you're at least 18 years old, you can get paid to deliver food orders for DoorDash in most major locations across the US.
Most people who work for DoorDash bring in at least $10 hourly, plus it is very flexible so you can do this when you have time — working it around school hours or any other job you may have.
You do need to be eligible to work in the United States and have access to an Android or iPhone.
Go here to get started with DoorDash, or read our DoorDash review first.
Reward Sites – 13 & Up
Reward sites are similar in a way to survey sites because it's something you can do here and there to build up cash and rewards over time.
These sites usually have a mix of different things you can do to earn — search the web, redeem offers, answer surveys, watch videos, and several other things. Most of them also pay in points.
The more you participate, the more you can build up. The points can usually be redeemed for not only Paypal cash but also various merchandise and Amazon gift codes.
Here is a list of some of the more popular reward sites you can begin using as a teen. And remember, this one is just extra cash.
Survey Panels – 13 & Up
Teens can take online surveys for money for different online survey panels. Many, many online survey panels do permit you to sign up as long as you are at least 13 years old. Note you must have your parents permission to complete surveys if you're under 17.
Like most of the other online jobs for teens, this is money that is slow to build up. But the more survey panels you are a member of, the more survey invitations you should receive.
Doing surveys here and there as you receive them can certainly add up to extra money in a month's time. Below are some of the better panels out there that allow users to sign up at as young as 13.
As a quick tip, I'd recommend creating an extra email account before you start registering with all these panels. Because you will get a lot of emails! Most of these sites pay you in cash or gift cards.
Also, don't just check your emails for survey invitations. Actually log on to these sites periodically just to see if any of them have survey invitations for you sitting in your dashboard. That way you don't miss out on anything.
Pet Sit With Rover – 18 & Up
If you're at least 18, you can register yourself on Rover.com and get pet-sitting jobs in your area. Most people who are sitters on Rover say their first job comes within a few weeks or less after getting signed up.
While Rover focuses on dog-sitting, you can get gigs taking care of cats and other animals as well. Pay is fast — once your service is complete, you can withdraw your earnings from your account.
This could be a great side hustle if you love pets!
You can read our Rover review for more details or go ahead and get started here.
Review Calls For Humanatic
Humanatic is a simple online job for teens (17 & up) where you basically just listen to calls and then categorize them.
Again, you won't break the bank with this one, but it's something easy you could do in your spare time.
You can read our Humanatic review, or sign up here.
Direct Sales Opportunities – 13 & Up
There are a handful of direct sales opportunities that are open to teenagers as well as adults.
Keep in mind that while these opportunities make it possible for you to earn money as a teen, there is still an upfront investment to start. These companies typically require you to purchase a starter kit of items to help grow your business.
However, you will begin earning commission on your sales after that.
Slice the Pie – 13 & Up
Slice the Pie is a website you can use to rate and review music.
You can sign up at 13 and older. Simply listen to a clip of a song — most of the time by a newer artist — and give it a 1 to 10 rating along with four or five sentences of feedback explaining what you liked or didn't like about the music clip.
Pay for each music clip you rate varies. Sometimes I get as much as .18 cents and then other times it's down to 7 cents.
Slice the Pie occasionally has special promotions where you can earn more for rating songs. They pay out every Tuesday and Friday with Paypal. You must have at least $10 to request your money.
Go here to get started with Slice the Pie, or read our Slice the Pie review.
Fiverr – 13 & Up
Fiverr is a huge marketplace where people post services they are willing to provide for $5. Teens are allowed to sign up as freelancers and post services here. Fiverr actually has potential to turn into more than just side money, so that makes it one of the best online jobs for teens.
Many people do make their living from Fiverr, earning thousands of dollars per week.
If you're wondering what services to offer, just take a look at what other people are offering and see if you can do something similar.
Fiverr pays you to your Paypal account and after all the fees, you will receive almost $4 for every $5 order you receive and complete.
Go here to sign up for Fiverr, or read our Fiverr review first.
Another freelancer marketplace you could sign up on is Upwork.
Sell on Etsy – 13 & Up
Etsy is an online marketplace for all things craft, handmade, and vintage. You can open up a shop on Etsy with your parent's consent if you are under the age of 18. However, your parent or guardian will have to additionally be the one who manages your shop.
Go here to sign up on Etsy, or read our Etsy seller review here.
Start Your Own Online Services Business
Teens with special skills can absolutely start their own side gigs, market themselves, and earn money! If you are a teen and you are good at any of the following, consider getting a business going, setting your own rates, and earning:
Tutoring
Babysitting
Video editing
Graphic design
Freelance writing
Proofreader
Research
Start a blog
Social media management
And pretty much anything else you can think of that others may not know how to do and would pay to have done!
U-Haul – 16 & Up
U-Haul is a well-known company (I'm sure you've heard of them) that occasionally has work from home customer service representative jobs available. This is definitely one of the real online jobs for teens, and not an extra money gig like most of what is listed here.
The majority of the work from home customer service jobs I come across require that applicants be at least 18 years old, but U-Haul hires workers that are as young as 16!
You can read my review of U-Haul work from home jobs or go here to check and see if they have work from home positions available now.
YouTube – 13 & Up
YouTube is an option if you like the idea of making videos and posting them online. Many teens have been successful with this. If you have a YouTube channel, you will typically earn from the ad revenue, so the more your videos are seen, the more you can earn.
There are some helpful hints on Quora regarding earning money from YouTube as a teen if you want to check them out.
Enroll – 15 & Up
This is a newer online tutoring site that lets you sign up to tutor people in virtually any subject.
You do not need to be a professional and you can sign up at as young as 15 years old. So if you are a teen or know a teen that has vast knowledge in a subject that could be taught to others online, this might be a good idea.
Go here to sign up for Enroll.
Care.com – Under 18 With Parent or Guardian's Permission
You can sign up on Care.com as a caregiver with your parent or guardian's permission. This means that you can create a profile offering your services for different types of caregiving, including babysitting, pet care, and more.
Go here to learn more about Care.com.
Other Tips For Teens Earning Money Online
As you can see, teens can make money online. While most of these opportunities aren't going to be a full-time income for anyone, they could come in handy for spending money, gas money, food money, or anything else you may need if you are still living at home.
And if you happen to be 18 already, start applying for actual work at home jobs. There are many companies who will hire teenagers as long as they are 18 years old!
Combine the Above Jobs For Teens
It's pretty obvious that most of the online jobs for teens and side earners don't typically pay all that well. I would suggest combining these to maximize your overall earnings. Do as many as you have time for.
Helpful E-book
Sell It, Trade It, or Get It Free – a Young Person's Guide to Making Money Online is a really good, useful e-book that may provide some more help. I read through this one several months ago and was very impressed by the ideas it had for young people to earn extra money.
Watch Out For Scams!
When you're searching for online jobs for teens, be mindful that internet scams are everywhere. Try to screen what your teen is doing online to make sure they aren't getting taken in by one of the many scams floating around. Stay as involved as you can.
Set Up a Bank Account To Get Paid
Most companies like to pay via direct deposit or Paypal. You can't get a Paypal if you are under 18, but you may be able to get your own bank account set up under your parent's account (just depending on the bank).
Good luck!
BONUS – Get My Work at Home E-Book Bundle For Just $5 Right Now (8 E-Books Total)
If you are wanting even MORE links to jobs across a ton of categories (virtual assisting, data entry, transcription, and more), you may want to download my work at home e-book bundle.

It includes the following e-books ($1 each if you buy them individually):
You will get an email with a link to download the PDF files after your purchase.
Thank you!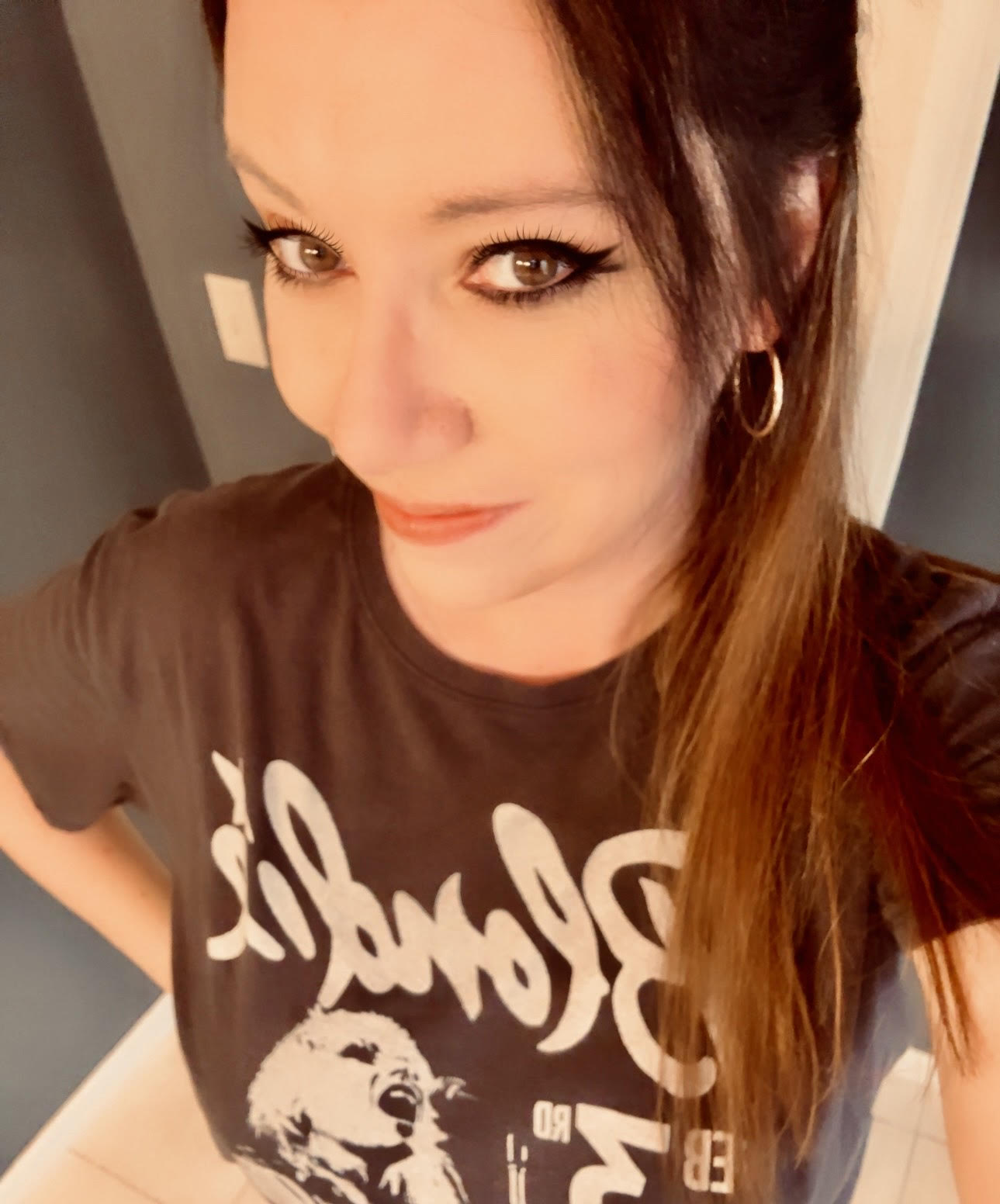 Anna Thurman is a work at home blogger and mom of two. She has been researching and reviewing remote jobs for over 13 years. Her findings are published weekly here at Real Ways to Earn.