Below is my interview with Caitlin Pyle about her flexible work from home job as a court transcript proofreader (working entirely from her iPad), and also a little info about how you can get started doing it as well.
After reading the interview, be sure to look at the comments down below this post and also browse the Facebook testimonials here.
I am blown away by the number of positive testimonials from readers who have come back to share their own success stories as transcript proofreaders.
Tell us a little about why and how you got started working from home.
It was all an accident, actually! I got fired from my last job and went to school for personal training.
Turns out, I didn't like it as much as I thought. I had already been proofreading for two court reporters for a couple of years, and all the proofreaders I knew just did it as a side gig, so I never thought it could ever be anything more than that.
But I did really good work with my clients and the referrals started rolling in and before I knew it, I had enough work to make up for the income from my old job — actually, it was double what I'd been making, but I'd only worked half the hours. It was really a dream come true.
Tell us a little about proofreading transcripts and what that involves.
All of my clients are court reporters. They go and "report" the job, whether it's a hearing, deposition, trial, etc. and use fancy software to transcribe it into English.
They send their final draft to me via e-mail for proofreading, and I return corrections back to them via e-mail in a PDF. I do all the work from my iPad on my own schedule from wherever I am at the time — I've proofread in airports, airplanes, trains, waiting rooms, the couch — and of course, from my nice, comfy bed. 🙂
What are the best things about working from home as a proofreader?
I totally dig the autonomy and flexibility.
I remember the first time I left the house at 11:00 a,m, to go to Costco on a weekday, how great it felt to be able to just make the decision to do my grocery shopping whenever I wanted to! No more fitting it in on my lunch break, or battling the after-5 crowds — I was free!
I also love the fact that there is no commute time, very few phone calls (clients do call, but it's very, very seldom) and extremely low overhead. Being able to fit in my household tasks, like laundry and cleaning, in between my transcripts is also great.
Is transcript proofreading a fairly lucrative industry?
If you know what you're doing, it can be very lucrative.
On the flip side, there are many transcript proofreaders who got started long before I did and are making next to nothing, or have to work a regular job and keep proofreading as a side job.
That could be for a variety of reasons. Maybe they just don't want to do proofreading alone for income.
Maybe they crave an office environment, or maybe they love listening to a particular radio show on a morning commute to the office… but maybe they aren't making money because they're using really archaic, slow, time-consuming methods with outdated technology that isn't allowing them to maximize their output and ability to take on more clients/work.
For me and the people I've mentored, we use an iPad, which is the fastest and most efficient, lowest-overhead method, and we know how to market ourselves, meaning we have been able to earn as much as we want.
Some of us want just a bit of extra money, whereas some of us want to ditch the desk job altogether and travel.
To give an example of how much we can earn: I'm able to read about 100 pages per hour, so if I read 600 pages in a day and if I charge $0.40 per page, that's $240 in one day.
But, for someone who, instead of using an iPad, chooses to print out the pages and then scan in each page with corrections, that tremendously slows down their output. It does take time to build speed and stamina to read 600 pages in a day, but it is entirely possible.
My maximum pages I read in a day is about 400, so that'd be an income of $160 per day, which is about 50% more than what I earned at my desk job twice the hours of work.
The earning potential can also increase if the pages are rush (say I bill rushes at $0.55 per page), or if the jobs just have fewer words per page, which means I can read even more than 100 pages per hour.
I didn't make millions of dollars, but I did earn over $43,000 (gross) in 2014, which isn't too bad for part-time work. I also took over three weeks of time off for various trips, including a week in Jamaica and a 7-day cruise!
Is it a hard industry to break into? How is this different from proofreading websites, books, or other texts?
Not if you know what you're doing! It definitely used to be harder to break into, because there was no formal education system or pathway to get into it.
It's definitely a lot easier to break into "traditional" proofreading, as I like to call it.
That's proofreading term papers, books, web content — but that kind of stuff is ridiculously low-paying and highly competitive. Just check out how many proofreaders there are on Fiverr, Upwork, and Craigslist. People will actually proofread, nay, even edit 1000 words of text for $5.
A proofreader's time is worth so much more than that, but most people who proofread have no idea that the niche of proofreading for court reporters even exists! In truth, proofreading transcripts is exponentially more profitable than "traditional" proofreading jobs, because court reporters are repeat clients.
If you proofread books or websites, your clients only have content when they choose to produce it.
Court reporters, on the other hand, transcribe legal proceedings for a living, so they have work a lot more consistently than your traditional proofreading client would — and they generally earn more money, too, so you earn more as well.
What methods have you found most effective for getting new clients?
To be completely honest, I used to think it was getting plugged in to a larger agency, but I've since changed my opinion. Simply doing good work to earn referrals has undoubtedly been the best way to get clients.
That's one reason I love this kind of work. You do a good job, and that good work actually markets for you — and the best kind of marketing is the kind you don't have to do yourself. 🙂
You can create testimonials automatically when you continuously do a good job for your clients. They will start talking and handing your name out when they hear of anyone needing a good proofreader.
What sort of training and qualifications would others need to break into this industry?
I get this question a lot! So often, in fact, I actually created an online course on my website, ProofreadAnywhere.com, called Transcript Proofreading: Theory and Practice to help others become transcript proofreaders.
It's definitely an art, and it's so much more than being able to spot spelling and grammar mistakes. You've got to have a very good eye for detail and that knack for catching errors.
Most people who have this gift describe errors as "popping off the page" at them. That's not something I can teach, either — you have the talent, or you don't.
Many people think you have to have perfect grammar to be a proofreader — but as a transcript proofreader, you're reading spoken words that were transcribed verbatim, so if someone speaks with improper grammar, you can't fix it!
So that's cool for me, because I actually don't have perfect grammar myself!
I don't even have a degree in English, which is another common misconception about this kind of work. My degree is in communication, but I've always had a knack for spotting errors and inconsistencies in a variety of texts.
Patience, the willingness to work hard, and the guts to take action are also paramount. While I can provide all the tools and resources for starting up, I can't catch errors for you and I can't do your marketing for you.
Tell us more about your course and how it can really help people get started doing what you do.
I can't stress it enough: knowing what you are doing is crucial to making it in this industry and good solid training from a seasoned pro is absolutely the fastest way to get there.
Based on my own experience, I am certain of that, too — it took me three years to start earning a significant income from proofreading, whereas I've seen my students start doing it in less than a month!
So when you get proper education and mentoring, your learning curve is so much shorter.
Transcript Proofreading: Theory and Practice was built to be an A-Z roadmap for all things transcript proofreading. Nothing else like it exists anywhere else on the web or in print.
Before now, people would have to wing it and stumble around in the dark for years (like I did) before making any money, or they stall out and never learn the most efficient ways to do the work or how to best market oneself to actually turn a good profit.
In the course, which is completely self-paced, you start off with the very basics of what a transcript is, and progress through to harder material, including practice transcripts and how/where to find clients.
The course is incredibly thorough and exhaustive in its attempt to cover (literally) everything I've ever come across in my career as a transcript proofreader.
Students are also given access to a closed Facebook group where the mentoring is more personal.
Students can post screenshots of jobs they're working on for feedback from other students, ask questions, and I'm always posting alerts to new and tricky things that show up in the transcripts I read.
The course spans 2-4 months, with most students finishing in about 8-10 weeks.
At the end of the course, students take a multiple-choice final exam, after which they complete a manually-graded exam transcript. Students have to receive at least 90% to pass and receive their official certificate and certificate number.
Courses Are 50% Off Now Through December 30th
The Court Transcript Proofreading course and the General Proofreading course are both 50% off now through December 30th. So if you are interested in becoming a proofreader (either professionally or as a side-gig) this is the best time to sign up and get savings off either of these two popular courses.
Go here to read more about both of them to decide if you think they would be for you.
---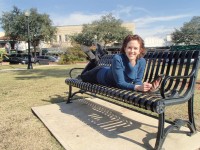 Caitlin Pyle started proofreading transcripts for court reporters in 2009. She lives in Orlando, Florida. She also writes a travel and lifestyle blog called The Work Anywhere Life.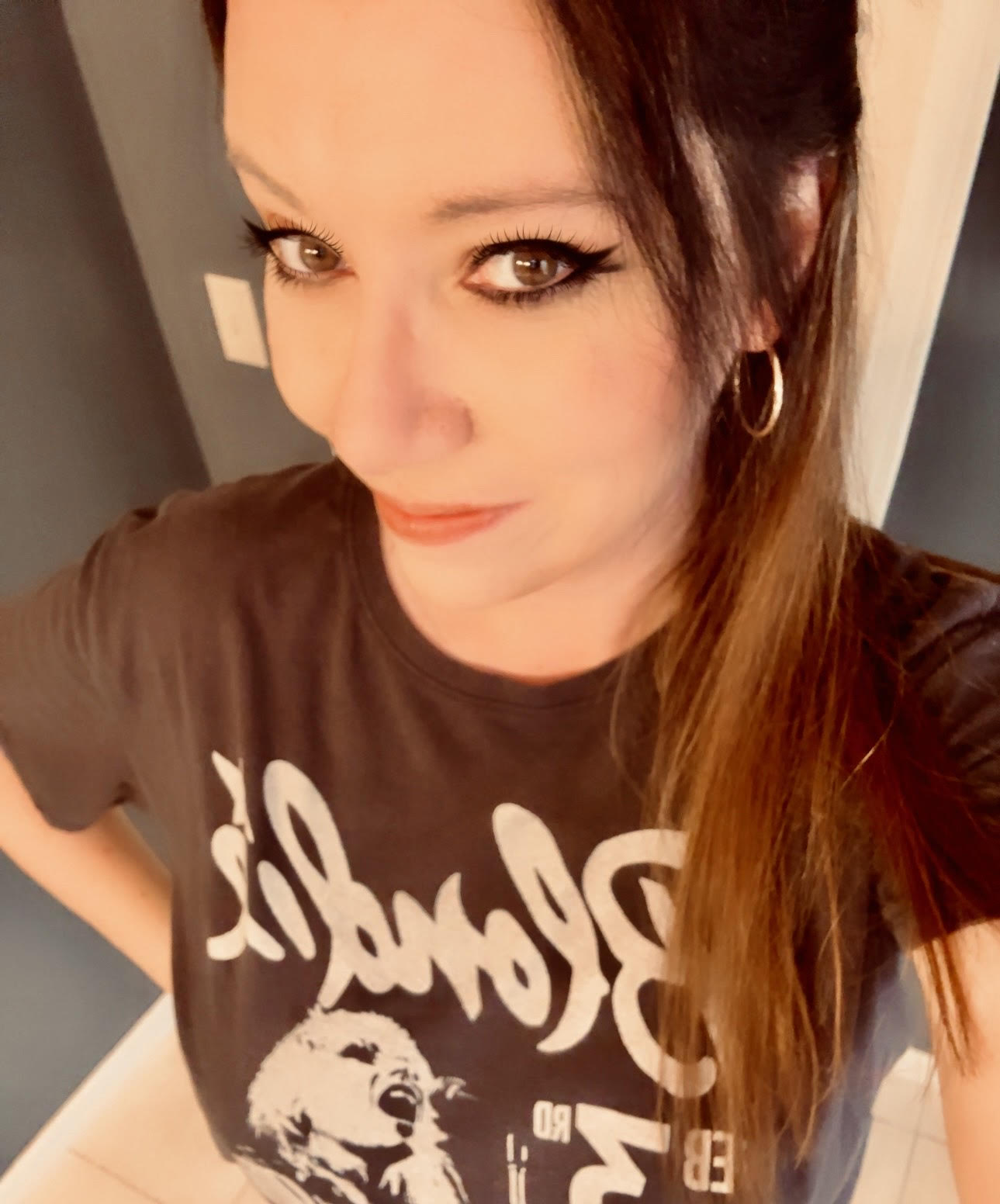 Anna Thurman is a work at home blogger and mom of two. She has been researching and reviewing remote jobs for over 13 years. Her findings are published weekly here at Real Ways to Earn.