Do you like saving money effortlessly? Do you like using Google Chrome? Well, then put those two together and begin using the Honey coupon App.
What Exactly is the Honey Coupon App?
The Honey App is actually part of the Google extension library. The app allows people to save money, but without having to do all the online searching and bargain hunting from years past.  So basically it strives to save you both time and money.
There are many popular stores that work with Honey. So, no matter where you shop, you won't miss out on savings.
Honey has even added international stores and is in the process of adding even more.
What happens if you don't see your store listed for the Honey App? You can send the app team a request to add your store.
Honey's browser plugin also works with desktop versions of Firefox, Safari and Opera. More browsers are being added all the time. So, if you don't see your favorite browser listed, other browsers as well as a mobile app are in the works.
How Does Honey Work?
After you finish shopping on a website, and you are finally on the checkout screen, a sidebar will appear with the "Try Codes" button for you to click.
Then, Honey begins testing coupon codes. If codes are found, they are automatically added to your shopping cart. This saves you valuable time in addition to saving you money.
Does the Honey Coupon App Slow Down My Browser?
The Honey coupon app doesn't slow down your browser from what I can tell. Once you install the Honey App, it will add the "orange circle h" to your browser bar.
How Does Honey Help People Save Money?
It helps people save money by doing all of the coupon searching and coupon applying for them right at checkout.
Unfortunately, Honey will sometimes come up "empty handed" without any coupon codes for your order. This happens when there just aren't any available deals at the time.
Also, please remember that Honey will not create a coupon code if it is not currently available from the merchant.
The Honey App is free for you to use, and Honey will not charge you a fee. Honey makes a small commission from the merchant—not you—when they are able to find you a savings.
How Safe and Secure is the Honey App?
The staff at Honey App take security very seriously as they should.
The only information they collect from you will be your name, avatar, and email address. You can voluntarily give them some of your social media handles if you like—depending upon how you have your settings.
They also collect automatically generated information such as cookies, device information, and data about the success or failure of coupon codes applied to your purchases. You can always read their privacy policy.
What Do Others Say About the Honey App?
The Google App store gave it a 5 out of 5-star rating.
Anna, the owner of this blog, has been using Honey herself for quite a while. So far, she's happy with it and hasn't decided to remove it from her browser. The app checks for available coupon codes with every online store she visits, and she's saved hundreds of dollars so far.
How Can Interested Individuals Sign Up for the Honey Coupon App?
Just go to the website and click on the download button. You will basically just download it like you would for any other browser extension.
You will need to register an account to use the exclusive offers. However, registration is not required to begin using the regular coupon and discount codes.
Good luck and enjoy the savings!
BONUS – Get My Work at Home E-Book Bundle For Just $5 Right Now (8 E-Books Total)
If you are wanting even MORE links to jobs across a ton of categories (virtual assisting, data entry, transcription, and more), you may want to download my work at home e-book bundle.

It includes the following e-books ($1 each if you buy them individually):
You will get an email with a link to download the PDF files after your purchase.
Thank you!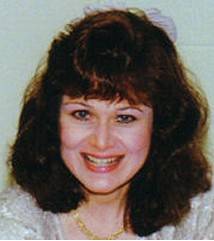 Leisa Good has worked in the corporate world as well as side hustled and operated a virtual assistant business full-time since 2006.. She wrote the eBook on that one! She is also a PFYP certified career coach and the owner of the blog, Powerfully Purposed For Success. She empowers folks 50-ish to find fun, flexible, and financially rewarding work both now and into retirement. However, this time it will be work/life on their terms.