Do you enjoy fast, easy money? Do you love it when people pick your brain? Do you usually have your smart phone with you? Then 1Q might be something for you to try.
What Exactly is 1Q?
1Q is one of those fun and easy sites where you can answer a few questions and make money. Questions come in off and on throughout the day, and you answer them via your PC or laptop or on your smart phone by downloading the app.
Questions are usually demographically specific and are based on where you live. Sites like Facebook, LinkedIn, Twitter, and Google all make money on your answers by conducting research.
For years, advertisers have marketed to us and took up minutes or hours of our valuable time.
The company, 1Q, feels that if they are going to do that then they should pay us for our time. If they want to ask us a question about a product, then they should pay for us to answer that question.
1Q can also post the question on your Facebook account via private message, although connecting your Facebook account to 1Q is optional.
What Do Need to Have to Answer Questions For 1Q?
You will need to have a:
Smartphone (Apple or Android), laptop, or PC
PayPal account
Email address
Phone number that is not a Google voice number
How Much and When Does 1Q Pay?
1Q pays immediately upon your answer via PayPal. If you don't have a PayPal account, you will need to get one. 1Q charges no fees and your money made is your money made.
Every answer is paid either .25 or .50 cents. When you register, you're asked if you'd prefer to receive .25 or .50 cents per question, and it says that if you choose the .25 cent option, you'll likely get more questions.
Does 1Q Have an Affiliate or Referral Program?
1Q had an affiliate program where you could share your personal 1Q link and get paid .25 cents for every friend you refer, but they have paused it for now.
They are however paying users for customer referrals (getting people/businesses to sign up and submit questions they need answered).
Is 1Q Available in All Countries?
1Q is available in the United States and a few other countries. They are adding countries all the time. If you are uncertain, you can send them a message to see if they are open to your country.
Do They Actually Pay?
Some readers have commented and emailed to let us know they have been paid by 1Q. So yes, it appears that they have paid survey respondents.
How Do Interested Individuals Sign Up on 1Q?
Go to the website and click on Register to Earn. Good luck.
BONUS – Get My Work at Home E-Book Bundle For Just $5 Right Now (8 E-Books Total)
If you are wanting even MORE links to jobs across a ton of categories (virtual assisting, data entry, transcription, and more), you may want to download my work at home e-book bundle.

It includes the following e-books ($1 each if you buy them individually):
You will get an email with a link to download the PDF files after your purchase.
Thank you!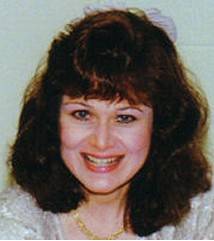 Leisa Good has worked in the corporate world as well as side hustled and operated a virtual assistant business full-time since 2006.. She wrote the eBook on that one! She is also a PFYP certified career coach and the owner of the blog, Powerfully Purposed For Success. She empowers folks 50-ish to find fun, flexible, and financially rewarding work both now and into retirement. However, this time it will be work/life on their terms.