A college degree is a great asset when looking for a work at home job, and statistics show that people with higher levels of education make more money over the course of their lifetimes.
But the cost of college is skyrocketing, and for some people, the pursuit of a better education simply isn't an option. As a result, you may find yourself in search of a work at home job that doesn't require a degree.
Even if you do have the money to go to school (and that's a pretty big "if"), you may also have a restrictive 40-hour a week day job that takes up most of your time along with a million other day-to-day responsibilities that are impossible to ignore.
It's not easy to take time off for higher education when you have children to raise or a hefty mortgage waiting to be paid month after month.
Below, we'll go over a pretty large list of work from home and/or flexible jobs with no college requirements so you can get a taste of various options.
Work at Home Jobs – No College Degree Required
1 – Cambly – ESL Tutoring
If you speak good English, there's a pretty good chance you can get a job with Cambly.
Their business model is pretty simple: the best way to teach languages is to let people have casual chats with native speakers of the language they're learning.
You don't need any special certifications to get hired, and a lot of people seem to love this job because they get to spend the whole day involved in interesting conversations with new people.
Pay is between $10 and $12 hourly.
Go here to apply.
2 – Working Solutions – Home Call Center
This is another call center job with no educational requirements.
Working Solutions has a decent reputation among people who do phone work at home. There's more variety in the work than you'll find with many other call-center gigs because you get to sign up for different projects, and the pay is OK, too — up to $19 hourly, although this will depend on the client.
You work for Working Solutions as an independent contractor, and they cannot currently hire in CA, NY, PA, or WA.
Go here for more details and to apply, or read our Working Solutions review.
3 – Onpoint Advocacy – Political Advocacy Outbound Calling
This is a political advocacy job that involves making outbound phone calls as well as writing, so you need to be good at both.
Pay is delivered weekly, but the rate is unspecified, and workers are bound by an NDA to keep the number confidential.
Go here to apply, or read our Onpoint Advocacy review.
4 – Aira – Agents Helping the Blind & Visually Impaired
If you're interested in a job where you can really make a difference in the world and you want to do something to help people improve their lives, this might be just the thing. Aira makes special computerized eyeglasses for blind and visually impaired people with built in cameras.
Their agents use computer software to see through the cameras and speak to the clients through a speaker attached to the earpiece, helping them navigate their day-to-day lives.
The pay rate is not publicly available, but the best information I can dig up suggests you'll make about $15 per hour. Some of the requirements for this job are tougher than most others on this list, especially in terms of past experience, but there's no college mandate.
Go here to apply, or read our Aira review.
5 – LiveOps – Call Center Agents
LiveOps is hiring call center agents in several US states, including AK, AL, AZ, DE, FL, GA, IA, ID, IL, IN, KS, KY, MD, ME, MI, MN, MO, MS, MT, NC, ND, NE, NM, NV, OH, OK, PA, RI, SC, SD, TN, TX, VA, WV, WY.
This position requires a minimum 1 year of phone based, customer service experience, as well as strong customer service skills and written communication skills.
Pay ranges $12 – $17 / hour.
Go here for more details and to apply, or read our LiveOps review.
6 – eScribers – Legal Transcribers
eScribers needs work at home legal transcribers. This is entry-level and requires no degree.
US only. Contract work, set your own schedule, past transcription or legal transcription experience not needed.
Pay is weekly with the salary estimated at between $12 and $20 hourly.
Go here for more details and to apply, or read our eScribers review.
7 – Team Delegate – Virtual Assistants
Team Delegate is hiring remote virtual assistants anywhere in the US.
To qualify, you must have at least three years of past experience as an administrative assistant.
You'll need a home office with a computer, webcam, MS Office, and high-speed internet access. Salary unknown.
Go here for more details and to apply.
8 – CBR.com – Features Writer
CBR is looking for a remote features writer to cover NCIS and TV shows similar to it.
Anywhere in the US. Prior pro writing experience is preferred but they are open to entry level as well!
Strong research skills and broad knowledge of old and current TV/streaming shows required.
They do mention that having a strong cover letter is EXTREMELY important to them. Pay is unknown. 
Go here for more details and to apply.
9 – Fanatics – Customer Support Associate
Fanatics is hiring work at home customer support associates.
Must have good communication skills, a general knowledge of trading cards/collectibles, and proficiency with MS Office products.
Pay is $20 – $25 / hour. 
Go here for more details and to apply.
10 – HSN – Customer Service Specialists
HSN is hiring work at home customer service specialists in Florida, Tennessee, and Virginia.
You will be handling a high volume of customer inquiries. Calls may include confirming refunds, taking payments, placing orders, analyzing account data, etc.
Full-time with a starting pay rate of $15 hourly. You get automatic increases in pay every six months for two years, topping out at $17 hourly.
Go here for more details and to apply.
11 – Knipper Health
Knipper Health is hiring work at home customer service reps. Regarding education requirements, you only need a high school diploma or GED.
They are looking for candidates in NJ, NY, PA, IN, KY, FL, SC, or NC.
You will promote meaningful relationships and brand loyalty through engaged and informed conversation with customers (health-care providers, office staff, patients, pharmacists, and pharmaceutical sales representatives).
Must have one year of past customer service experience. Rate of pay not listed.
Go here for more details and to apply.
12 – Smith.ai – Outreach Representatives
Smith.ai are hiring remote outreach representatives in the US and Mexico.
As an outreach rep, you'll be doing appointment setting, customer follow-ups, pre-sales engagement, and more.
This is part-time to full-time and they prefer at least one year of exprience in outbound sales or an equivalent skill. However, they insinuate they are open to people with no experience.
Pay starts at $15 hourly for US agents.
Go here for more details and to apply.
13 – Codeless – Writers
Codeless is hiring remote writers for a variety of different subjects. It appears these do not require any sort of college degree.
The writing positions are open to the US and possibly other countries.
Codeless has many remote positions available. They are also hiring a remote account manager, content specialist, video host, and more.
Go here to browse the openings with Codeless.
14 – WeLocalize – Search Quality Raters
WeLocalize is hiring search quality raters to work remotely from Arizona, Connecticut, Florida, Georgia, Illinois, Maine, Maryland, Minnesota, New Jersey, New Mexico, Ohio, Pennsylvania, Texas, Virginia, Wisconsin.
You will use your unique gifts of understanding people's intentions to improve the online search engine experience.
W2 Part-Time Employee, payment every 2 weeks. Set your own schedule, minimum 10 hours per week.
Go here for more details and to apply.
15 – Bloomerang – Customer Success Executive
Bloomerang is hiring work at home customer success executives in the US. This is a full-time role.
You will nurture their Mid-Market customer relationships and are responsible for introducing customers to new products and services that will help them achieve their organizations mission.
Requires at least 1 year of sales experience.
The salary range for this position is: $46,000 – $62,000, plus incentive compensation.
Go here for more details and to apply.
16 – Babbletype – Transcribers
Babbletype is hiring remote transcribers in the US, UK, Canada, Ireland, Australia, and New Zealand. Unfortunately, they cannot hire in the state of California.
While higher education is not required, a broad scope of knowledge in various subjects and excellent listening skills are required.
Must be a competent typist with strong research skills. Pay varies dependent on the length of the recording you're transcribing.
Go here for more details and to apply, or read our Babbletype review.
17 – BKA Content – Legal Content Writers
BKA Content is hiring remote legal content writers in the US. This is a flexible position.
Open anywhere in the US. College-level writing skills are required, as well as availability to write at least 1,000 words per week.
Prior experience in the legal field is not required, however strong research skills are a must.
Pay is 5 cents per word, averaging to $15-$33 / hour, depending skill set and speed.
Go here for more details and to apply.
18 – Upcall – Call Agents
Upcall is hiring phone agents anywhere in the US.
Must have a desktop or laptop computer with a speaker/microphone (either integrated or as a headset), a reliable internet connection and a quiet room.
You'll need to be available during their business hours, but beyond that, you make your own schedule.
According to Glassdoor, pay should be around $12 / hour + tips.
Go here for more details and to apply.
19 – Perssist – Virtual Assistants
Perssist is hiring remote virtual assistants in the US.
You will be working with a number of other customers as a non-dedicated assistant.
Must be comfortable with technology and highly proficient with the internet as a work tool. Also requires good resarch skills and us of Google Calendar and similar online tools.
Rate of pay not listed.
Go here for more details and to apply.
20 – Baldwin Risk Partners – Customer Service Associates
This is a full-time role.
You must have at least 1 year of prior relevant experience, along with an active P&C license to work as a customer service associate for Baldwin Risk Partners.
Pay starts at $20 hourly.
Go here for more details and to apply.
21 – First Quarter Finance – Editors, Researchers, and Writers
First Quarter Finance is currently looking for remote editors, researchers, and writers. None of the job descriptions mention anything about needing a degree.
They need workers in most US states. Requirements vary depending on position but most appear to be open for entry level workers.
Pay is not disclosed.
Go here for more details and to apply.
Home Business Ideas
One of the best things about striking out on your own and starting up your own thing is that you usually DON'T need a degree.
I am personally an example of this. I make a very good income working from home as a blogger, and I never got a college degree.
In fact, I have nothing more than a few years of vocational school under my belt (and I dropped out of that before I ever finished).
So despite what any statistics say about earning more money with a degree, I still believe starting up your own thing is the way to go if you don't want to feel like your income is capped. When you create your own job, your earning potential is up to you!
That said, it can take a while to get something you've started up yourself off the ground. It isn't without risk.
It's a true investment of both time and money. I couldn't really say that my income as a blogger was more than side money until I'd already been at it for a couple of years!
Here at Real Ways to Earn, I've interviewed some pretty inspiring people who have managed to earn full-time income with businesses they've started from the ground up. Here are a few you may want to check out if you need inspiration:
I also have a huge list of over 50 home business ideas you could consider if you want more ideas.
Good luck!
BONUS – Get My Work at Home E-Book Bundle For Just $5 Right Now (8 E-Books Total)
If you are wanting even MORE links to jobs across a ton of categories (virtual assisting, data entry, transcription, and more), you may want to download my work at home e-book bundle.

It includes the following e-books ($1 each if you buy them individually):
You will get an email with a link to download the PDF files after your purchase.
Thank you!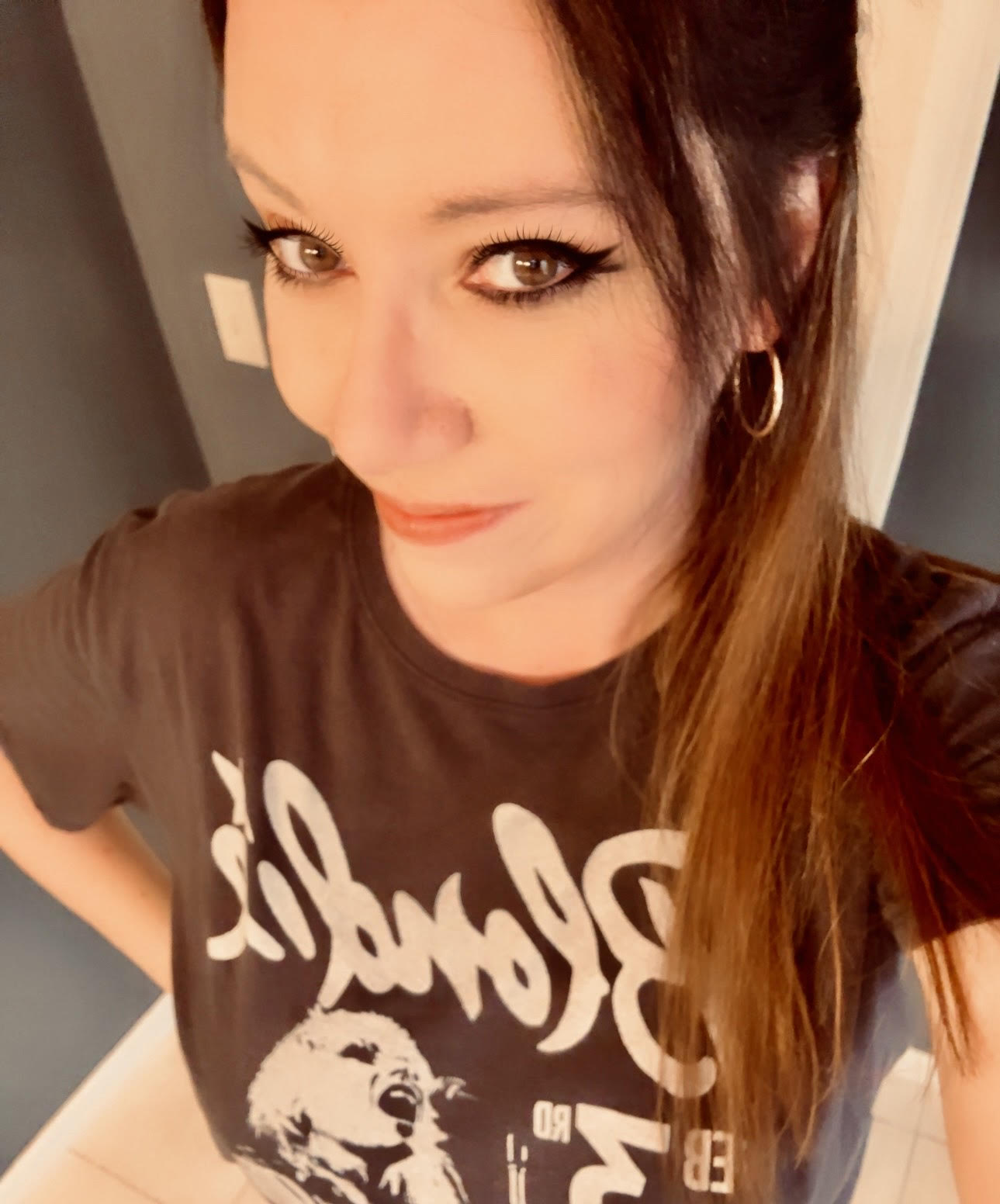 Anna Thurman is a work at home blogger and mom of two. She has been researching and reviewing remote jobs for over 13 years. Her findings are published weekly here at Real Ways to Earn.