If you are fluent in another language, you may be able to find work from home translation jobs that you can do! Today, I've done the research and listed out 21 legitimate options.
And those of you outside the United States will be excited to know that most of these opportunities are open worldwide or to multiple countries!
How Can You Work From Home as a Translator?
Freelance translation jobs from home are actually quite common. Most translators do work remotely. These are typically really good jobs for remote workers with tight schedules because the hours tend to be extremely flexible.
We like to share remote translation jobs in our weekly work at home newsletters on occasion because of the flexibility and competitive pay.
What Does Translation Work Involve?
In most cases, individual assignments will involve translating documents, and you're usually paid per-word. There's usually a deadline to finish each assignment, but you're free to do the work whenever you feel like it as long as you deliver on time.
Are Translators In Demand?
Yes, but keep in mind that some languages have a lot more demand than others.
For instance, there are tons of jobs for Spanish to English translation and vice-versa. But don't despair if you specialize in a lower demand language, because there are also usually fewer translators available for those jobs, and sometimes they get paid a higher average rate for their work!
How Much Do Online Translators Make?
On the topic of earnings – the typical pay for translators varies quite a bit.
According to Salary.com, the average pay for most translators is around $49K per year. But this is really going to depend on who you are doing the work for. Some companies pay more than others.
In our list of companies below, we've tried to include what they pay when that information is made available.
Many of the best-paying translation gigs come through various freelance markets, while others require extensive experience and an impressive educational background.
A lot of translators have to start at the lower end of the pay spectrum and then work their way up over time, either by gradually improving the quality of their resume through on-the-job experience, or by accumulating formal language certifications.
What Qualifications Do I Need to Be a Translator?
According to the Institute of Translation and Interpreting, you'll need to be fluent or have a near-native understanding of at least one foreign language. It's also important to have an understanding of the culture of the source language, and good writing skills in your own native language.
The companies below all regularly seek out people who are bilingual to work from home doing translation/interpretation work. Some of the jobs are entry-level positions, while others require a lot of previous experience.
Overall the list should serve as a good starting point regardless of whether you're new to professional translation or a veteran translator looking for a new source of good-paying assignments!
21 Work From Home Translation Jobs
1 – Gengo
Gengo may be open worldwide. They are a popular freelance translation platform with less requirements for acceptance. You just need to create a free account and then take their two-part translation test.
They pay via Paypal or Payoneer, and the rate will vary depending on the job you're doing. They pay twice a month.
You can read our Gengo review, or go here to sign up as a translator for Gengo.
2 – Language Line
Language Line is frequently hiring work at home translators and interpreters in various languages.
Most of their listed positions are contract and are for interpreters. Their translation jobs are fewer and far between, and these require at least five years of professional translation experience.
Rate of pay isn't mentioned, although Indeed indicates it may be about $13.92 hourly.
You can read our Language Line review, or go here to apply.
3 – Textmaster
Textmaster will accept semi-professionals and professionals to translate for them.
Payments are made via Paypal or Payoneer within 1-2 weeks after work is complete.
You can read our Textmaster review, or here to apply.
4 – Stepes
This seems to be a fairly new translation marketplace for freelancers. There are quite a few jobs available for a wide variety of different languages.
You will be assigned clients based on your talent and ratings as you receive them.
Stepes will also allow you to withdraw your earnings and get paid anytime you like. In addition, you can work from your smartphone! Payment options currently include Paypal and Stripe.
Go here to apply at Stepes.
5 – Translate.com
This company has a pretty easy sign-up process. You just create an account and then take a translation test.
You can work as much as you want to and cash out your earnings any time. Translate.com pays by the word.
Go here to learn more and sign up with Translate.com.
6 – American Journal Experts
Open worldwide. Compensation is dependent on paper length and turnaround time. Languages vary depending on their needs.
To qualify as an AJE Translator, you must have technical expertise in academic areas, as well as reading and writing fluency in English and the foreign language you want to translate. Experience working in a foreign-language setting is highly preferred.
You set your own schedule at AJE.
Go here to check for translation openings at American Journal Experts.
7 – Acclaro
Acclaro is a large global translation company. They're looking for people with 3+ years of experience in the field and a university degree to translate a variety of different languages.
Pay is not disclosed.
Go here to check for openings and apply at Acclaro.
8 – Interpreters and Translators, Inc.
Interpreters and Translators has an ongoing need for freelancers in interpretation and translation. Open worldwide.
To qualify as a translator, you need at least two years of documented translation experience, native to your target language, basic knowledge of MS Office and CAT tools, good command of the English language, and previous work, as outlined in your resume/CV in an area(s) of expertise required – i.e. government, legal, healthcare, manufacturing, technical, etc.
Pay rate isn't listed.
Go here to apply at Interpreters and Translators, Inc.
9 – Andovar
Andover has many openings for freelance translators and editors. Must have relevant experience.
This appears to be open worldwide as they do have offices around the world. The rate you earn will depend on the specific position.
Go here to apply at Andover.
10 – Language Scientific
Language Scientific has occasional openings for technical and medical translators.
To qualify, you need seven years of experience as a professional translator and als oa degree in engineering, computer science, medicine or the life sciences.
Go here for more details and to apply with Language Scientific.
11 – Multilingual Connections
Their freelance linguists work remotely, are paid per project, and choose which projects to accept. They also work on their own time.
Multilingual Connections usually has openings for translators and also transcribers and interpreters.
Go here to apply at Multilingual Connections.
12 – Rev
Rev, a company best known for the work at home transcription openings, also has openings for remote translators.
With Rev, you get to make your own schedule, choose which projects you want to work on, and enjoy weekly Paypal payments.
While they do not list what specific experience you need, the application does ask you to describe what translation experience you've had.
Go here to apply as a translator for Rev.
13 – Transperfect
There is not a lot listed about Transperfect's remote translation jobs on their hiring page. However, it's clear you work for them as a freelancer.
Transperfect also has an occasional need for interpreters.
Go here to apply with Transperfect.
14 – Proz
While Proz does not appear to be offering translation jobs themselves, they are a great resource for finding them. It's basically a huge job board with translation and related work.
Go here to check out Proz.
15 – Ubiqus
Ubiqus has an ongoing need for work at home translators and interpreters. They have openings for people in the US and Canada.
Unfortunately, their website gives very little additional detail.
Go here to apply at Ubiqus.
16 – Smartling
Smartling has an ongoing need for work at home translators. They don't say what they pay, but state the compensation is "competitive."
The application process is easy and done via Google Forms.
You can go here to apply at Smartling.
17 – World Lingo
World Lingo has an ongoing need for freelance translators to work from home. Depending on whether you apply as a "generalist" or "specialist" you will need two to five years of professional experience in translation
Go here for more details and to apply at World Lingo.
18 – Day Translations
Day Translations is frequently looking for experienced and professional translators in all language pairs. The work will involve book translation, corporate documents, signage, medical reports, employee manuals, websites and emails, and other things.
Pay rate is not listed and salary reports on Glassdoor vary, although it looks like the vast majority of translators are making more than $15 hourly.
Go here to apply at Day Translations.
19 – Languages Unlimited
Languages Unlimited is regularly looking for freelance translators and interpreters. Signing up is as simple as creating and profile to fill out your personal details, including your language pairs.
They need linguists for many different types of languages.
Go here to sign up with Languages Unlimited.
20 – Linguistic Systems
To qualify to work as a translator for Linguistic Systems, you must have at least two years of translation or interpreting experience, a bachelor's degree from an accredited university, and familiarity with translation software tools.
They prefer to hire people living in the northeast US, but you can still apply if you do not.
Go here to sign up with Linguistic Systems.
21 – Responsive Translation
They are occasionally seeking contract linguists for various freelance projects. The website gives an email for you to submit your resume, and they say they will contact you if there is a project coming up they think you'd be a fit for.
It is necessary to have a college degree.
Go here for more details about Responsive Translation.
BONUS – Get My Work at Home E-Book Bundle For Just $5 Right Now (8 E-Books Total)
If you are wanting even MORE links to jobs across a ton of categories (virtual assisting, data entry, transcription, and more), you may want to download my work at home e-book bundle.

It includes the following e-books ($1 each if you buy them individually):
You will get an email with a link to download the PDF files after your purchase.
Thank you!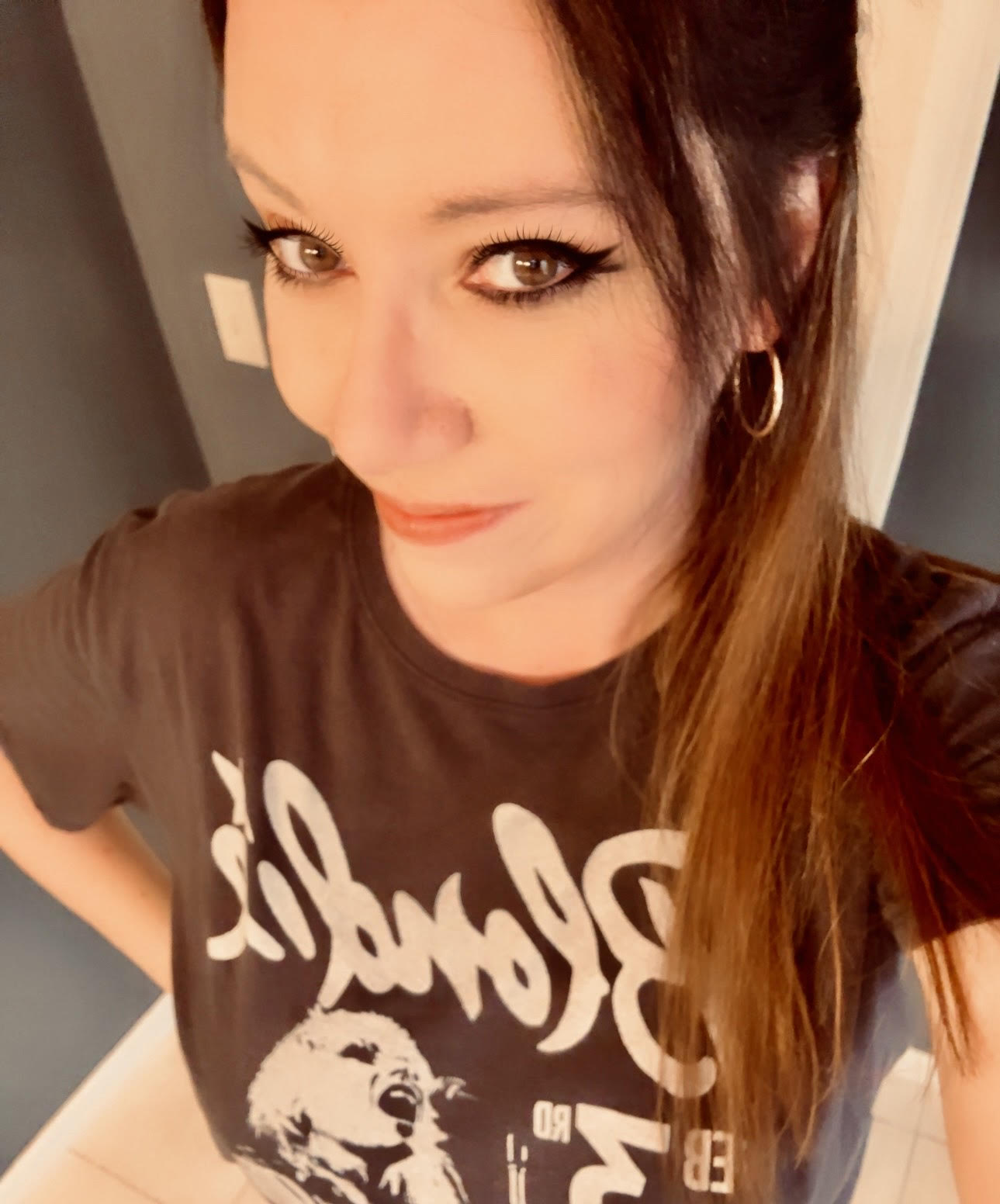 Anna Thurman is a work at home blogger and mom of two. She has been researching and reviewing remote jobs for over 13 years. Her findings are published weekly here at Real Ways to Earn.