Do you have experience working at home as a virtual call center agent? Do you generally enjoy inbound customer service calls? Do you do work well with a diversity of people? Well, then AnswerFirst might be the right work-at-home (WAH) opportunity for you.
Keep in mind this is a company that only hires in specific locations, which may vary from time to time. As of the date of this blog post, it appears they are looking for Tampa Bay, FL residents only.
What Exactly is AnswerFirst?
AnswerFirst is an inbound customer service call center, which hires agents to work from the comfort of their homes. The industries which AnswerFirst serves include:
business and corporate
HVAC and air conditioning
Information Technologies (IT)
legal
medical
plumbing
electrical
real estate and property management
cleaning
restoration and construction
Even though AnswerFirst is a virtual call center hiring at home workers, they tend to hire from time to time, but only in certain US cities during certain times.
This is because the work is customer service related, and they need agents to be familiar with particular businesses in particular areas. Their list of clients includes Terminix, PBS, and Carbucks.
They also give preference to veterans and their families.
What Types of Jobs Are Available at AnswerFirst?
While the majority of their work is taking inbound calls, a complete list of their services includes:
live phone answering
virtual receptionist
reservations
online order taking
technical support
elevator phone monitoring
inbound email processing
twitter account monitoring
disaster preparedness calls
AnswerFirst can also offer its clients 24/7 call services, and they expect their remote workers to possess strong work ethics with both professional demeanors and self-motivation.
What is the Remote Customer Service Position Like at AnswerFirst?
The AnswerFirst customer service position will be assisting those customers with not just answers to their questions, but also helping the customers with problem solving. You may also need to log complaints as well as open trouble tickets.
What Are the Hours at the Remote Position at AnswerFirst?
The hours at AnswerFirst really vary depending upon the industry and position. Some positions do offer 24/7 hours.
What Skills/Special Training Do You Need to Work at AnswerFirst?
You will need:
basic computer skills
accurate typing skills
excellent communication skills
quick problem solving skills
organizational skills
What Types of Equipment Will You Need to Work at AnswerFirst?
While the requirements will be mentioned as you go through the application process, some requirements are different than others. However, if you ever have worked in a virtual call center, then you do have a good idea of what would be required.
Are You Considered an Independent Contractor or an Employee at AnswerFirst?
The customer service position mentioned is an independent contractor position (IC) that you may apply for on their website. Should you make over $600 a year, AnswerFirst will send you a 1099 Income Tax Form.
What is the Pay Like at AnswerFirst?
The pay will vary from position to position and industry to industry. However, it appears to be between $10 to $15 an hour.
What Are Some of the Reviews of AnswerFirst?
Glassdoor gave AnswerFirst a 4.9 out of 5 rating for workers. This is one of the highest ratings that I have ever seen.
What is My Overall Impression of AnswerFirst?
I was impressed that the Glassdoor gave AnswerFirst a 4.9 out of 5 rating for workers. I was equally impressed that Google gave them a 5 out of 5 rating from the customer's standpoint.
How Can an Interested Applicant Apply to AnswerFirst?
All potential applicants can go to the skill assessment and application page on their website.
Good luck to all who apply.
BONUS – Get My Work at Home E-Book Bundle For Just $5 Right Now (8 E-Books Total)
If you are wanting even MORE links to jobs across a ton of categories (virtual assisting, data entry, transcription, and more), you may want to download my work at home e-book bundle.

It includes the following e-books ($1 each if you buy them individually):
You will get an email with a link to download the PDF files after your purchase.
Thank you!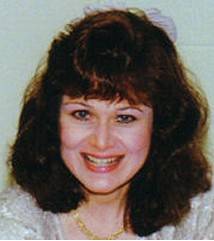 Leisa Good has worked in the corporate world as well as side hustled and operated a virtual assistant business full-time since 2006.. She wrote the eBook on that one! She is also a PFYP certified career coach and the owner of the blog, Powerfully Purposed For Success. She empowers folks 50-ish to find fun, flexible, and financially rewarding work both now and into retirement. However, this time it will be work/life on their terms.