Do you have experience working from home as a virtual customer service agent?
Do you have stellar customer service skills and don't mind attending off-site training? Do you also want a work-at-home job that offers benefits? Then Conduent might just be something for you to further investigate.
What Exactly is Conduent?
Conduent is basically the company that acquired Xerox. They recruit and hire for the Xerox work-at-home jobs as well as Verizon, and now they are beginning to hire for hotels and healthcare companies too.
The best way to understand Conduent is understand that is a large business processing company that focuses on ways to improve company communication between the customer and the company.
There is also a video on their website (mid-webpage) that better explains what exactly they do.
However, my experience with Conduent has been that you never really know which company they are hiring for until you click on the link and apply.
What Types of Work-at-Home Jobs Are Offered at Conduent?
Most of the work-at-home jobs at Conduent fall into four categories. They are:
Call center
Data entry
Case specialist
Billing specialist
What Skills Do You Need to Work at Conduent?
Basically Conduent is looking for:
Strong customer service skills
High school diploma or GED equivalent (some college is preferred but not required)
Typing skills of at least 25 WPM
Ability to pass a criminal background check and drug screening
Excellent communication skills, both written and verbal
These are just the "bare bone" basic requirements, because some jobs may require a higher skill set. Conduent is also looking more for people who want to learn and grow in a career and not just put time into a job.
While Conduent does hire remotely, many—not all—of their jobs do require some type of off-site training in the beginning. Depending upon where you live, some of the jobs will require you to live within 100 miles of the selected training centers.
Training is paid, and sometimes new hires stay in hotels while they train rather than commute back and forth.
Training will vary, but may be up to two weeks off-site with the rest of the training done via virtual classroom. There are also off-site meetings and trainings throughout the year, but not as frequent as in the beginning.
What Are the Remote Positions Like at Conduent?
That will depend upon the remote position that you will be performing. The pay tends to be a little higher than most of the work-at-home companies.
The pay rate is $8 to $17 an hour depending upon the position. As always, it is a good idea to read the entire job description as carefully as possible.
What Are the Hours at the Remote Positions at Conduent?
The hours at Conduent vary depending upon the position. Most of the jobs tend to be between the hours of 8 am to 9 pm. I haven't seen anything 24/7 as of yet.
What Types of Equipment Will You Need to Work at Conduent?
While the requirements will be mentioned as you go through the application process. Some requirements are different than the others. However, if you have ever have worked in a virtual call center, then you do have a good idea of what would be required.
Are You Considered an Independent Contractor or an Employee at Conduent?
You are an employee and not an independent contractor. Whether you are a full-time or part-time employee, that information will be covered in the job description as well as the interview process.
There are some benefits offered too. Some of the benefits are:
Annual pay raises
Paid time off
Paid holidays
Health insurance
Dental insurance
The insurance benefits will not be available until after 6 months of employment.
How Can an Interested Applicant Apply to Conduent?
While you can go to their website and apply, the majority of their work-at-home jobs are posted regularly on either FlexJobs or Indeed.
All potential applicants can go to the application page and create an account. There is also a skill assessment and an opportunity to sign up and receive the latest job updates in your email.
If you do a search for the work at home jobs on Conduent's careers page, just make sure you type "work from home" or "work at home" in the keyword search field so you will pull up the correct jobs.
Good luck to all who apply.
BONUS – Get My Work at Home E-Book Bundle For Just $5 Right Now (8 E-Books Total)
If you are wanting even MORE links to jobs across a ton of categories (virtual assisting, data entry, transcription, and more), you may want to download my work at home e-book bundle.

It includes the following e-books ($1 each if you buy them individually):
You will get an email with a link to download the PDF files after your purchase.
Thank you!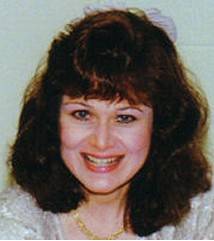 Leisa Good has worked in the corporate world as well as side hustled and operated a virtual assistant business full-time since 2006.. She wrote the eBook on that one! She is also a PFYP certified career coach and the owner of the blog, Powerfully Purposed For Success. She empowers folks 50-ish to find fun, flexible, and financially rewarding work both now and into retirement. However, this time it will be work/life on their terms.