Do know what you want, but often feel stuck? Do you want someone besides a friend to hold you accountable? Do you want your life and work to both be in alignment with who you are?
Then maybe you should consider hiring a coach to help you reach your work-at-home or career goals.
What Exactly is a Work From Home Career Coach?
In almost any sporting event, it's easy to identify who the coach is. It's the man or woman out there on the field with the whistle, clipboard, and the team all huddled together.
The job of any good athletic coach is to get those players working together as a team to win the game.
The future of the team and the coach's job all depend upon just how good the coach really is at training, drilling, and preparing the team for a certain number of wins.
While this is widely understood in the sporting world, this can be widely overlooked in other areas of life, such as your career or your relationships.
A coach's job in any profession in the most generic sense should be to offer advice and guidance in order to help others achieve their designated goals while also holding them accountable.
It is the accountability factor that makes good coaching work to one's advantage.
Nowadays there are coaches for just about anything. To name a few, there are:
life coaches
career coaches
health and fitness coaches
energy coaches
healing coaches
relationship coaches
etiquette coaches
writing coaches
marketing coaches
wealth manifestation coaches
voice coaches
These seem to be the most popular, but I am sure there are even more types of coaches. I even saw someone the other day touting that she was a wine selection coach!
Do You Need a Coach or Another Form of Help?
While coaching is one form of help, it can often be confused with other forms of help such as mentoring or consulting.
A mentor is someone who is an expert in a chosen field and able to offer both training and advice in that chosen field. A consultant is also an expert in a chosen field, but is only able to offer advice and recommendations to the recipients.
However, a coach doesn't have to be an expert in the client's field, but can still offer coaching to the client.
Another term also confused with coaching is counseling. A counselor can be either a legal professional, such as someone seeking legal counsel or a licensed therapist, such as a marriage counselor.
Both counselors and therapists must have a degree, and most states are strict about who can call themselves either of the two terms as both are state regulated.
Outside of professional athletic coaches, a coach does not have to have any degree to coach, and coaching is not state regulated.
So Do You Need a Coach to Work From Home or Start a Home Business?
Well, only you can decide that. However, several good signs that you probably do need a coach are:
You lack motivation.
You lack accountability.
You aren't sure how to move forward.
You are having trouble mapping out a game plan.
You aren't clear on what you really
You are unable to see the opportunities or options.
A coach would be able to objectively come along side you and help you see and realize things, which you are probably unaware.
Can Coaching Sometimes Be Combined With Something Else?
While coaching is different from mentoring, the two can be combined.
This is when the person offering the coaching is also skilled enough to be able to train you in an understood or limited capacity.
For example, I often do offer VA coaching (virtual assistant coaching) and mentoring, since I am a certified career coach and a virtual assistant.
I also offer entrepreneurial coaching or "entrepreneur-wanna-be" coaching.
Why Did I Become a Coach?
Without giving too much detail, the reason that I became a coach was because I myself had become stuck and stagnant.
I wasn't really sure how to move forward in my own situation, but I was very good at helping others move forward in their situations.
In other words, I could not be objective with my own situation, so I hired a coach.
This person had been a client and proved to be excellent at not only helping me move forward, but also holding me accountable for my actions.
It was the accountability factor that I needed to continue to go forward with my goals.
Why Did I Select the Coaching Program That I Did?
There are just as many coaching programs out there as there are types of coaches.
I selected the coaching program that I did, because I had always been good at brainstorming and had been following this particular coach since 1998.
I had been a subscriber to her free newsletter, and had read all of her books, including one of my all-time favorites on finding your true calling.
In other words, I had done my homework. I also recommend that anyone, who is considering hiring a coach or even becoming a coach, would also do his/her homework.
More importantly, I had found a coaching program, which also aligned with my values of life first and work second. That was the deciding factor for me.
In traditional career coaching, individuals are usually expected to put their career first, and then adjust the whole life equation to the career. Not with the type of career coaching that I do.
So, Should You Hire a Work From Home Career Coach or Just Become a Coach?
Again, only you can decide that. Some of the best and most successful coaches that I know were once coached themselves.
With those New Year's resolutions and intentions still fresh in your mind, it would be a great time to consider coaching. Feel free to contact me if I can be of assistance.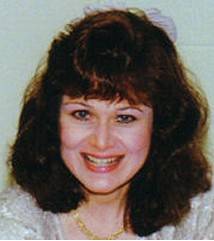 Leisa Good has worked in the corporate world as well as side hustled and operated a virtual assistant business full-time since 2006.. She wrote the eBook on that one! She is also a PFYP certified career coach and the owner of the blog, Powerfully Purposed For Success. She empowers folks 50-ish to find fun, flexible, and financially rewarding work both now and into retirement. However, this time it will be work/life on their terms.