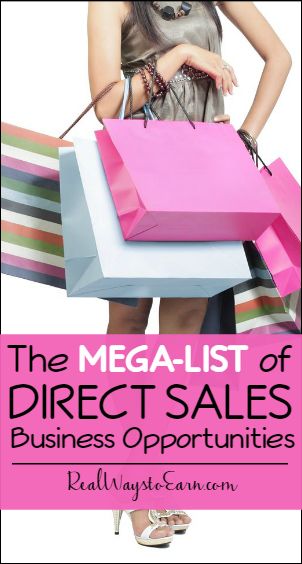 This page contains sponsored content and affiliate links. Regardless, only products and services I trust are recommended.
Thinking seriously about starting your own business? There are a ton of direct sales companies across a variety of categories you can get set up with quickly. Browse the listings below to find the perfect company for you. Many of these have inexpensive start-up options and offer superior products.
Want to see your listing here? See the bottom of this page for more details!
---
PURSES, FASHION, & ACCESSORIES
---
J. Elizabeth Boutique
My name is Samantha Spader and I am an Independent Stylist with J. Elizabeth Boutique. I am a stay at home mom to a toddler and also going to school full time! I am so excited to share this opportunity with you.
Unlike other clothing businesses that make you purchase large quantities of clothing to start this company does not. There is a kit option for 65$ or you can sign up without the kit. Either way there is a minimal 10$ monthly fee for the website.
We sell comfy logo tees for everyone, boutique clothing, hats, accessories and build your own tees! You can keep Inventory or not it's your decision. You make your own hours and decide how much you want to put into your business. To ask questions about Joining, Hosting or just plain shopping you can email me at samanthamspader@gmail.com. Please check out my website at: savedthroughfaith.jelizabethboutique.com/
I would love to sponsor anyone who is truly interested, don't be afraid to reach out if you have questions!
---
Thirty-One Gifts
Make money selling trendy fabric bags and also tons of cute, fabric household storage accessories. Get 25 percent commission on sales. Starter kit is just $99, and there are opportunities to earn over $500 worth of free products in your first four months as a consultant. This is one of the most popular purse companies — they have more than 100,00 consultants.
Sign Up to Sell Thirty-One Gifts or Read Business Overview
---
BEAUTY & SKIN CARE
---
Avon
Sign up with Avon and sell cosmetics and other high-quality items. This is one of the few direct sales companies with a very low start-up cost, just $25, and one of the easiest companies to get started with. You also get between 20 and 50 percent commission on sales. This is one of the most popular cosmetic brands in the world, and the direct selling opportunity they offer has been in existence for a very long time. Avon is a brand everyone is familiar with!
Sign Up to Sell Avon or Read Business Overview
---
Mary Kay
Mary Kay is changing the lives of millions of women worldwide. I'm very proud to be an Independent Beauty Consultant with Mary Kay because the company has such an outstanding focus on empowering women and truly changing lives. I became a beauty consultant after spending thousands of dollars on Mary Kay products in my lifetime and finally decided that I should make the leap to start my own business selling the products that I enjoy wearing and rely on for my daily beauty routine.
Since joining Mary Kay, I've met some absolutely incredible women. We've shared successes and failures in our weekly meetings. My sales leader has even customized the weekly meetings when I'm traveling so I can meet with my group by webinar. I don't feel alone as a Mary Kay consultant I know I can reach out to my friends who are also Mary Kay reps, whenever I'm having difficulties. They completely understand me and help me get through whatever barriers I'm having in my business.
I've also learned to lead in Mary Kay and become much more empowered as a woman. I've got a business I can do from anywhere, and one I'm proud to share with my friends and family. I've learned to help other women start their own businesses and share tools and tricks that have helped me have success. My unit grows as a team and works toward becoming a successful group of Mary Kay consultants. The Mary Kay products are known and loved by many so it's fun to share all the new beauty and skincare lines as well as the cherished standbys that customers love.
When you decide to become a Mary Kay Independent Beauty Consultant you will:
Earn commissions and bonuses when you meet and surpass your sales goals, such as diamonds, homewares, trips and more.
Ability to set your own schedule.
Get discounts on auto insurance, at office goods stores, and other retail locations, just for being a Mary Kay beauty consultant.
A Starter kit which costs $100 but comes stocked full of amazing products valued at way over the $99 price. Get full-sized skincare and beauty products plus an entire set of foundations to launch your business.
Free training, coaching, and incentives to become a leader in your business by recruiting others to start a Mary Kay business. You'll even be able to earn monthly commissions from your team's sales.
A sisterhood of women who will help you grow as a beauty consultant and a woman.
The possibility to earn a Mary Kay Career car! This is a fully paid for vehicle that you can proudly drive and show your success in the business.
Let's set up a time to talk more about this incredible opportunity. Call me at 2093039826 to get you started on your career path today. You can also shop with me at http://www.Marykay.com/ecotter and join my VIPs Facebook group: https://www.facebook.com/groups/erinsbeautyloversVIPS/
---
Maskcara Beauty
When the newest makeup brand that's taking the industry by storm opens their doors for affiliate artists to partner with them, you dive in with both feet! Maskcara Beauty is the most innovative, forward thinking beauty brand to hit the market, and we aren't slowing down anytime soon! With competitive pricing, pro grade quality and a network of passionate beauty enthusiasts leading the way, it's the most attractive ground floor opportunity you've seen. Join our network of makeup lovers and you'll get a lot more out of it than just amazing makeup.
If you are looking for a sisterhood where you can build a business and empower women, c'mon girl, we can't wait to meet you. We have a team of girls and leaders waiting to support you and help teach you all.the.things. Our founder leads by example, making Maskcara Beauty the premier opportunity that is exploding all over our country!
To learn more, email me at bethanybalsis at mac dot com or text me at 703.220.9390. I have an artist opportunity packet waiting for you.
Artist program :: https://bethany.maskcarabeauty.com/en/enroll/pick-artist
---
Rodan + Fields
There truly has never been a better time to join this life-changing company. You have the opportunity to make this business what you want it to be: a shoe fund, a mortgage payment, a vehicle payment, home-makeover, pay off debt, etc. The anti-aging industry is worth over $250 Billion, and the sky is the limit when it comes to building your own successful business as a Rodan+Fields consultant.
Our incredible team will support you every step of the way. As soon as you join, you will be tapped into my personal network which will give you access to tools that will help you start your business strong. You will also be tapping into the incredible resources that our corporate office has prepared to help build your business.
Additionally, we have a great compensation plan that is designed to help you earn back your investment in your first 30-90 days, and begin building your long-term residual income.
This is a "turn-key" business, meaning that you can build a business and make profit in just a few months— there is no inventory, no shipping costs, and you don't have to host parties to make money. By leveraging technology, we are a virtual franchise and we have revolutionized the way business is done through social commerce.
Incase you didn't know, Rodan and Fields was created by the same Doctors that created Proactiv. Think about this… What if you were asked to partner with the Doctors back in the 90's when they first launched Proactiv, can you imagine where your life would be today? These are the same Doctors, but with a bigger anti-aging industry brand and market.
Rodan and Fields is committed to bringing minimally 1 new product a year to market. With product and market growth, along with global expansion, it is an unprecedented opportunity that is too good to pass up. I mean, you are basically going to be getting paid to wash your face, talk about it, and help other people get the best skincare of their lives. This is the business that could change everything.
Are you interested in joining my team? Fill out this quick survey below, and I will be in touch soon.
https://goo.gl/forms/NGwkF2Uxxp1djwCi2
---
TrūAura Beauty
TrūAura Beauty is an incredible direct sales company that just started in February so the opportunity is HUGE! TrūAura offers skincare and cosmetics that are clean, natural and filled with pre and probiotics that naturally balance out your skins microbiome. No matter your skin type, TrūAuras products work with your skins custom PH levels to give you a soft, firm, glowing complexion.
If you are interested in the products or the amazing ground floor opportunity go to https://truaurabeauty.com/sarathompson
Sign Up to Sell TrūAura Beauty
---
DIET & FITNESS
---
Isagenix
Isagenix's vision is to impact world health and free people from physical and financial pain, and in the process, create the largest health and wellness company in the world. It's a bold vision, but one they are quickly working towards! They've been featured the Inc Top 5000 fastest growing companies for 10 consecutive years and have generated over $4 billion in cumulative global sales – with no signs of slowing down!
What's made Isagenix so successful? A combination of science-backed and evidence-based products that actually work, and an industry leading compensation plan. Thousands of people around the world are earning an additional, part-time or full-time income with Isagenix. Find out more and see if Isagenix is right for you at https://www.timetocleanse.com.
---
Le-Vel
Join Le-Vel for FREE today! You have the potential to earn $660 on your first $800 in qualified sales, with no monthly sales quotas and no start-up costs! As a Le-Vel Independent Brand Promoter, you get a free website and back office. Earned commissions are paid weekly, with no need to carry inventory. My husband and I are full time with Le-Vel. We have 3 children in 3 different schools, with 3 different schedules, so having a mobile-based business is key to our success. I love that we can work from anywhere, and not miss a thing with our family!
The Thrive Experience is Non-GMO and gluten-free. Le-Vel uses premium grade ingredients, which is why you see it sweeping the health and wellness industry. In this instant gratification society we live in, the high impact results are exactly what people are looking for!
I'd love to connect with you and see if Le-Vel is the right fit for you. Call/text me at 715-495-8432. Independent Brand Promoter LV-523185-DL.
Click here to connect with me on Facebook | Click here to get your Free Le-Vel account set up!
---
FOOD & DRINK
---
The Traveling Vineyard
If you enjoy a glass of wine, meeting new people, and would like to learn about wines from around the world, your dream job is here! Traveling Vineyard offers a flexible, fun, and rewarding income. No sales quotas, no deliveries, and no inventory. Say yes to controlling your paycheck, discounts on wine, travel incentives and much more! I lead a nationwide team of successful men and women that are wine enthusiasts, not experts. I will be with you every sip of the way to guide you to success. Contact me for more information on our free wine tastings with our top rated company!
Kiersten Ray-Kuhn, Diamond Director – winetasting@att.net | Sign Up For Traveling Vineyard | 314-330-5570
---
HEALTHY & NATURAL PRODUCTS
---
dōTERRA
Sell all-natural essential oils for one of the most popular direct sales companies, dōTERRA. These are certified pure therapeutic grade oils. The company has been in business since 2008. Registration fee is very low at just $35, although you can purchase starter kits that are $150 and more. You can earn a commission of 25 percent on personal retail sales.
Sign Up to Sell doTerra or learn more about it at The Lightsome Life.
---
J.R. Watkins
Watkins is a company I'm very proud to be associated with as an Independent Watkins Consultant because it aligns with my personal values. We use and love the natural products everyday. I didn't realize it at the time, but joining Watkins turned out to be a life changing decision for me and my family.
I enjoy so many rewards personally, professionally and financially as a direct result of my Watkins business. My life is richer in every facet because I said yes and joined!
 A business with Watkins offers you all this:
• Receive a discount on Watkins award-winning, premium quality, affordable natural product line of gourmet foods, home care, body care, and tried-and-true remedies.
• Earn commissions and additional bonuses paid on volume and Leadership.
• Completely Flexible Hours (leaves time for what's truly important in your life)
• Do as much or as little as makes sense for you at any point (never any pressure)
• Ultra-low Start-Up Costs only $29.95 to join.
• Free training, coaching and outstanding support.
• Great Friendship and Fun
Build a life-changing business representing North America's oldest and most respected direct sales company.
Get all the FREE details today!
---
IT Works Global
START WORKING FOR YOURSELF – BE YOUR OWN BOSS
Work right from your laptop or phone, no experience necessary! Training provided. Qualify for weekly $100 bonuses for life!
I am an Ind Distributor for IT Works Global (known for our Ultimate Body Applicator that firms, tones and tightens in 45 minutes) and I'm looking for motivated individuals to join our team who want to share this opportunity with others.
As an Ind Distributor and mom who loves naturally based products, I love sharing about IT Works! IT Works is famous for the Ultimate Body Applicator that tightens tones and firms any area in just 45 minutes, but also offers over 30 other products that everyone wants including Greens, Energy Drinks, and Essential Oils. As wrap distributors we make money by talking to people about the products and the business just thru social media or word of mouth. It's so simple, so much fun, and there are so many different ways to make money. Let's get your journey started today!
No direct sales experience needed ~ follow our Steps to Success for unlimited earning potential with our amazing compensation plan and bonuses. Become an It Works! distributor and live a life of friendship, fun and most of all FREEDOM!
Click HERE To Get Started With IT Works
---
Le-Vel
Join Le-Vel for FREE today! You have the potential to earn $660 on your first $800 in qualified sales, with no monthly sales quotas and no start-up costs! As a Le-Vel Independent Brand Promoter, you get a free website and back office. Earned commissions are paid weekly, with no need to carry inventory. My husband and I are full time with Le-Vel. We have 3 children in 3 different schools, with 3 different schedules, so having a mobile-based business is key to our success. I love that we can work from anywhere, and not miss a thing with our family!
The Thrive Experience is Non-GMO and gluten-free. Le-Vel uses premium grade ingredients, which is why you see it sweeping the health and wellness industry. In this instant gratification society we live in, the high impact results are exactly what people are looking for!
I'd love to connect with you and see if Le-Vel is the right fit for you. Call/text me at 715-495-8432. Independent Brand Promoter LV-523185-DL.
Click here to connect with me on Facebook | Click here to get your Free Le-Vel account set up!
---
revital U
My name is Erin Pyka and I joined this new company all because I received a sample of the product and loved it! I am married to my amazing husband and we have two busy daughters who love being involved in dance and cheer. I also help take care of my grandparents and was a labor and delivery nurse working 12 hour shifts, so the idea of doing a "side gig" didn't sound appealing.
Once I found out that revital U is different and everything can be run by an app on my phone — no parties, no going to the post office to mail out products, no inventory, and no required personal orders! The best news is that we don't sell. We simply give away samples that then lead to customers! So for me, this was something I could incorporate into my already busy life very easily with my cell phone!
Here are three important things to consider …
We have 3 SMART products that work! We started with a smart coffee with ingredients to help with mental clarity & focus, energy and weight loss. Eighty-three percent of the population drinks coffee and for those that don't we have a new SMART cocoa that is simply delicious. We also have the same active ingredients in a capsule form for those wanting that convenience. Think about it…. how many other products can reach 100 percent of the population?
Our product is affordable for the masses. It costs $39.99 to $49.99 depending on whether it's a one-time order or a monthly recurring order. This is as low as $1.33 for a cup of coffee with amazing benefits. Way cheaper than the coffee store on the corner!
Timing – The company is at the ground floor! The opportunity is huge for those who join so early! Look at other companies and ask the top leaders when they joined. Don't let this opportunity pass you by! It's only $99.00 to own and operate your own business today! We also have a 30 day money back promise on the business – so U have nothing to lose!
I feel blessed to have found this opportunity and my purpose will always be to glorify God. I also love helping my team members and customers become the best versions of themselves. Join me — it's fun and you too could change your financial future! If you send me a PM, I'll send you a business presentation to watch. I'd also love to send ya free samples to try!
Facebook – https://www.facebook.com/erin.revitalu.9 | Website – https://www.revitalu.com/erinpyka | Cell – 214-208-2317
---
CRAFTS, GIFTS, & More
---
Alice's Table
Turn your flower arranging skills into a way to earn extra money, or even a full-time income. Alice's Table enables women to launch their own flexible and creative business by leading flower arranging events. This opportunity was recently showcased on SharkTank! It's a great way to earn money, have fun being creative with a group of your friends, and teach some new skills to others.
Sign Up to Become an Alice's Table Exec or Learn More First
---
Close to My Heart
Sell scrapbooking and paper crafting kits. Your kit to get started is just $99 and includes all kinds of scrapbooking and paper craft items. You can earn up to 22 percent commission on your sales. This opportunity is open to people in the US and Canada.
Sign Up to Sell Close to My Heart or Read Business Overview
---
Tula Xii
Do you love to organize, keep notes, journals and calendars as you go through your life month by month? Do you love paper products, stickers, and to-do lists with flair?
Would you like to get paid for something you love to do? Regardless if you are already a seasoned "planner" or not, we have the tools to get you started!
We invite you to join a company from the ground level and how much you make is all up to you! Set your own goals! Our Brand Ambassadors each have different goals. Some just want to share their passion and interest and network with others while making enough to pay for all the products they want to add to their collections and others shoot to increase their incomes while doing something they love.
Our new catalog is available at: https://issuu.com/the1407planners/docs/catalog_spring.
We offer you several ways to find out about and join our company:
Elleetula.com is where you can find more information about our company, how to join, and take a look at what our Brand Ambassadors are accomplishing!
We can put you in contact with one of our many Brand Ambassadors to share their experiences with you
You can search for a Brand Ambassador at this link: https://tulaxii.com/consultant-search
For a limited time, we have the opportunity for you to join directly under corporate. This can be done at this link: https://tulaxii.com/join
---
JEWELRY
---
Elegance Inc.
Elegance Inc. is a new social retailing company. We are currently focusing on celebrity loved high quality fashion jewelry, but we have plans to expand our line to include other elegant products in the future.
Boutique Owners, (that is what we call our consultants) can join FREE through our Work Hard Play Hard program where we match dollar for dollar in jewelry with their Grand opening sales. If someone would like to sell online only, they can join our Fashion Never Sleeps option for $14,95 a month and in minutes will have an online store filled with hundreds of gorgeous products.
We pay 25% to 40% commission depending on your Paid as Title in the Elegance  Inc. Success Path. We offer monthly customer specials and our Boutique Owners can host as much as they would like and earn Socialite (hostess) rewards. We also offer a great charity program!
Elegance Inc. is truly about empowering women. With Elegance Inc. you cannot lose your downline, you can will or sell your business, we offer maternity and emergency leave, and even a retirement program. You can sell for other companies while you are with Elegance Inc. We give you options and the power. With Elegance Inc. you truly OWN YOURSELF!!!
Go here to get started with Elegance Inc.
---
Stella & Dot
Become a Stella & Dot stylist and sell beautiful, high-quality jewelry from one of the best known direct sales companies. It's possible to earn up to 25 percent commission on your personal sales. If you build your downline, you can also earn a nice commission on the sales of your team!
Sign Up to Sell Stella & Dot or Read Stella and Dot Stylist Overview
---
OTHER COMPANIES
---
Kaeser & Blair Promotional Products
Kaeser & Blair offers a flexible, risk-free opportunity selling promotional products in an industry that does over $21.5 billion in sales each year. Earn up to $20,000 annually as a part-time business owner, and up to $185,000 annually as a full-time business owner. Getting started is simple and inexpensive, with standard basic starter packages costing only $85 – the entire amount of which is refunded after your first $1500 in sales. K&B also offers a FREE Trial Launch Program, so you can try the opportunity before you fully commit.
Sign Up For Your FREE Trial Launch Program, so you can try the opportunity before you fully commit.
---
Usborne Books & More
Open a world of possibilities with Usborne Books & More. Whether you are looking for an exciting career with a potential six-figure income or to add just a few hundred dollars a month to your income working a few hours a week … Usborne Books & More has an exciting opportunity for you to make a difference in children's lives.
Have you ever dreamed of …
More time with your family?
Greater financial security?
Sharing your passion for books and literacy?
Building an amazing home library?
Traveling the world?
Thousands have discovered life-changing opportunities with Usborne Books & More. Make the next chapter in your life a great one, and join my team today.
JOIN TODAY at https://v7157.myubam.com/ or request more information at
https://goo.gl/forms/zWhE1yJwkJF53kU33
---
*Advertising On This Page – Rules*
---
Only one listing per direct sales rep and/or company allowed. This is so reps from the same companies do not have to compete with each other.
Companies are listed in alphabetical order beneath categories so I'm not personally giving preference to any one company. At this time, I do not offer additional advertising to bump your company to the top.
First come, first serve. I don't hold or reserve space for anyone, nor do I keep a waitlist for space.
Note that the rate is subject to change at any time, however what you pay at the time of purchasing advertising will be your rate until your year of advertising is up. This is not an automatic charge, you will be notified at the end of your advertising year to see if you'd like to renew your space.
My rates change periodically, so your rate for this year may not be the same for your next year of advertising.
Unfortunately, I'm not able to offer refunds after advertising has been purchased, or offer payment plans. Thanks for understanding!
Ready To Get Started?
If you want your listing added to this page, please contact anna (at) realwaystoearnmoneyonline (dot) com and put "Direct Sales Advertising" in the subject line. I look forward to hearing from you!