I've had a lot of people ask me recently about phone jobs from home where it's possible to work night shift. This is a big deal to some of you because working in the middle of the night, or a later shift, might be the only work from home option (at least for phone jobs) due to kids being up and about during the day, a job you work during daytime hours, etc.
I'll be honest that what I've found offering overnight hours isn't much, but I thought it might be a good idea regardless to get a list together and start adding to it every time I come across something that fits the bill. I've also included a few that offer evening hours.
As of now, the list is fairly short. Some of these may be part time jobs from home while others are full time.
Overnight Work at Home Jobs
LiveOps
This is a company that offers very flexible scheduling, and a lot of people who are new to phone work from home get started here.
It's possible to schedule yourself in blocks of time as short as 30 minutes, and getting middle of the night hours may be possible since you are very much in control of your own schedule. However, a reader has let us know that they most often contract between the hours of 9am and 9pm.
However, people who have worked for Live Ops frequently complain about low call volume. With LiveOps, you're only getting paid if you're on a call, so low call volume can be a major problem. This is an independent contractor position, US only.
Read LiveOps review or go here to apply.
Alorica
Like LiveOps, Alorica lets you set your own hours so it may be possible to work in the middle of the night for them. If you can't get overnight hours, you should still be able to frequently get evening shift.
The amount you earn with Alorica depends on which client you are handling calls for. Some are per minute, some are per call, and some are hourly rate.
You will always be guaranteed at least whatever minimum wage is in your state. This is an advantage since some clients are only pay per minute of talk time.
As I mentioned with LiveOps above, low call volume could really hurt your earnings in those cases, so it's nice that Alorica will guarantee you at least minimum wage no matter what. Also, this company hires you as an employee, not an independent contractor.
Alorica hires agents in the US only and may also be limited to certain states.
Read Alorica review or go here to apply.
NexRep
NexRep is a home call center you can work for that operates 24/7, so it's possible to work overnight here. You do have to commit to at least 15 hours per week and you can't work less than 2 hours at a time.
While overnight hours may not always be an option, you should usually be able to get evening shift. A reader has let us know that they usually contract between the hours of 9am and 9pm
If you're doing inbound calls, the pay will most likely be either commission only or per minute of talk time. I've read that the outbound positions are also commission only, but there may be a base pay, too.
You work for NexRep as an independent contractor, not an employee.
They only hire people who are in the US.
Read NexRep review or go here to apply.
U-Haul
Occasionally U-Haul will have a work from home emergency roadside assistance position posted, and this one does have middle of the night hours available. U-Haul offers emergency roadside service 24 hours a day, 7 days per week.
This one *may* require that you work at least part of the time in their contact center in Phoenix, AZ or possibly train there before working at home. I've found conflicting information on this, so if some of you happen to know, I'd appreciate some clarification.
Note that the job isn't always posted. U-Haul has other work from home openings regularly, but these do not offer overnight hours.
This is a US only employee position, and the current listing requires that you are bilingual Spanish/English. However, keep tabs on their openings because sometimes they have this position listed without that requirement.
Read U-Haul review or go here to check for work from home openings at U-Haul.
Transcom
Someone left a comment below stating that Cloud 10/Transcom has had some tech support projects in the past where overnight hours are a possibility. This is a company that hires you as an employee and pays you hourly (starting at around $17 hourly).
Once your schedule is in place, it's pretty much set, so it would be best if you could start off with overnight hours. Of course that may not be possible.
Read Transcom review or go here to apply.
Ginger.io
This is a company that hires people with counseling/therapy experience and certification to communicate mostly via text with people who are in need of these services. Note it is not a suicide or crisis hotline.
Because Ginger.io operates 24/7, you may be able to arrange it so you are working in the evening or overnight.
Your pay varies depending on the specific job you're doing, but in most cases you should earn well over $15 hourly.
Read our Ginger.io review or go here to see which positions Ginger.io is currently hiring for.
Apple
You can work at home as an Apple At Home Advisor and provide support for people with Apple products. Because this is a a major company with millions and millions of customers, they do need to provide round the clock support. And this means that working night shift may be an option for you if you're lucky enough to get hired.
Another bonus with Apple is that these positions are often chat-based (non-phone work from home), so it could be ideal if you're in a situation where talking on the phone isn't possible for you due to children at home or loud pets.
Read the Apple work at home jobs review or go here to check for openings.
American Express
American Express is regularly hiring work at home travel counselors to advise and arrange travel for corporate business customers (both individuals and groups).
The travel care unit with American Express is a 24/7 operation, so it should be possible for you to work night and/or evening hours. However, their job posting does state that in addition to that, you must be flexible and occasionally willing to accept other hours.
This is a full-time role paying between $17 and $29 hourly.
Go here to read our American Express review, or apply here for this opening.
AnswerNet
AnswerNet has frequent remote openings for sales, tech support, and customer service. Their scheduling is 24/7/365, so it is very possible to get evening or overnight hours with them.
You can work full-time or part-time. According to their job posting on Indeed, the pay rate is between $15 and $16.50 hourly. Benefits are also provided.
At this time, they are only accepting candidates residing in the following US states -Alabama, Arkansas, Colorado, Florida, Georgia, Maryland, Michigan, Mississippi, New Jersey, New York, Tennessee, or Texas.
Go here to apply.
Tutor.com
Tutor.com is currently in need of remote academic tutors for a variety of different math-related subjects, including calculus, algebra, statistics, discrete math, finite math, geometry, and trigonometry.
The company operates 24/7, so it is possible for you to set your own schedule and work overnight or evening hours if you need to.
This is part-time work, paying between $14 and $22 hourly.
You can read our tutor.com review, or apply here.
United Language Group
United Language Group has an ongoing need for work at home, over-the-phone interpreters. Workers are needed to interpret many different languages in the US.
The company is a 24/7 business, so you are free to log in any time of the day or night and begin accepting calls.
You'll be required to take a language proficiency exam prior to getting accepted for work by the company. You must have at least one year of past interpretation experience.
Rate of pay is not listed.
Go here to apply.
USA Today via Gannett Co.
USA Today (hiring through Gannett Co.) is in need of a weekend audience editor to cover weekend hours from 10 p.m. – 6 a.m. ET in a fast-paced, 24/7 news environment.
Working overnight would be necessary, however the job listing says they are open to creative scheduling including part time work, full time work, a 4-day work week or a 5-day work week or weekends only.
If hired, you would be leading USA TODAY's response to news at night and delivering it across all their digital platforms.
This position requires a Bachelor's or master's degree in journalism or related field or an equivalent combination of education and experience. You must also have Experience working on an audience or social team for a daily news organization.
Go here for more details and to apply.
AccessNurse
AccessNurse has regular openings for RN's to do telephone triage from home in different US states.
This is a 24/7 medical call center, so it would be possible to set up hours when it's most convenient for you.
Right now, they are searching for nurses with at least 2 years of past experience. This is full-time work. Rate of pay is not listed.
Go here for more details and to apply.
VIMWorld
VIMWorld is looking for remote social media and community managers to lead social media content and strategy for a growing global brand.
This is a full-time role. Based on the wording in the job description, it seems like they would need someone who would be open to working any and all hours since they stress they are a 24/7 company and social media never sleeps.
To qualify, you need 2-4 years managing the social media content strategy across multiple channels and experience creating unique content for channels including Instagram, Reddit, Twitter, Facebook and YouTube.
According to Indeed.com's salary estimates, you may earn between $47,000 and $60,000 a year working for VIMWorld.
Go here for more details and to apply.
Content Grow
Content Grow currently has a need for breaking news reporters and journalists to work at home on a freelance basis. You must be US based with a few years of experience in news/journalism according to the job description.
The company will have work available at all times, including weekends, evenings, and overnight.
This is part-time, contract work paying between $1400 and $2100 monthly.
Go here for more details and to apply.
Sitel
Sitel is currently hiring insurance/customer service agents for 2nd and overnight shift in the US. This is a full-time role paying at minimum $15 hourly.
To qualify, you must have an active Life Resident Property & Casualty License OR active Life, Accident & Health Insurance Resident License.
Go here for more details and to apply.
Other Overnight Work at Home Job Options
As you may have noticed, the majority of the companies listed above offer phone work. However, you can almost always work during the night if you are doing independent contractor work, or any type of work at home job without a set schedule.
Below are some links you can check out for jobs in other industries where working at night is almost always going to be an option:
Good luck!
BONUS – Get My Work at Home E-Book Bundle For Just $5 Right Now (8 E-Books Total)
If you are wanting even MORE links to jobs across a ton of categories (virtual assisting, data entry, transcription, and more), you may want to download my work at home e-book bundle.

It includes the following e-books ($1 each if you buy them individually):
You will get an email with a link to download the PDF files after your purchase.
Thank you!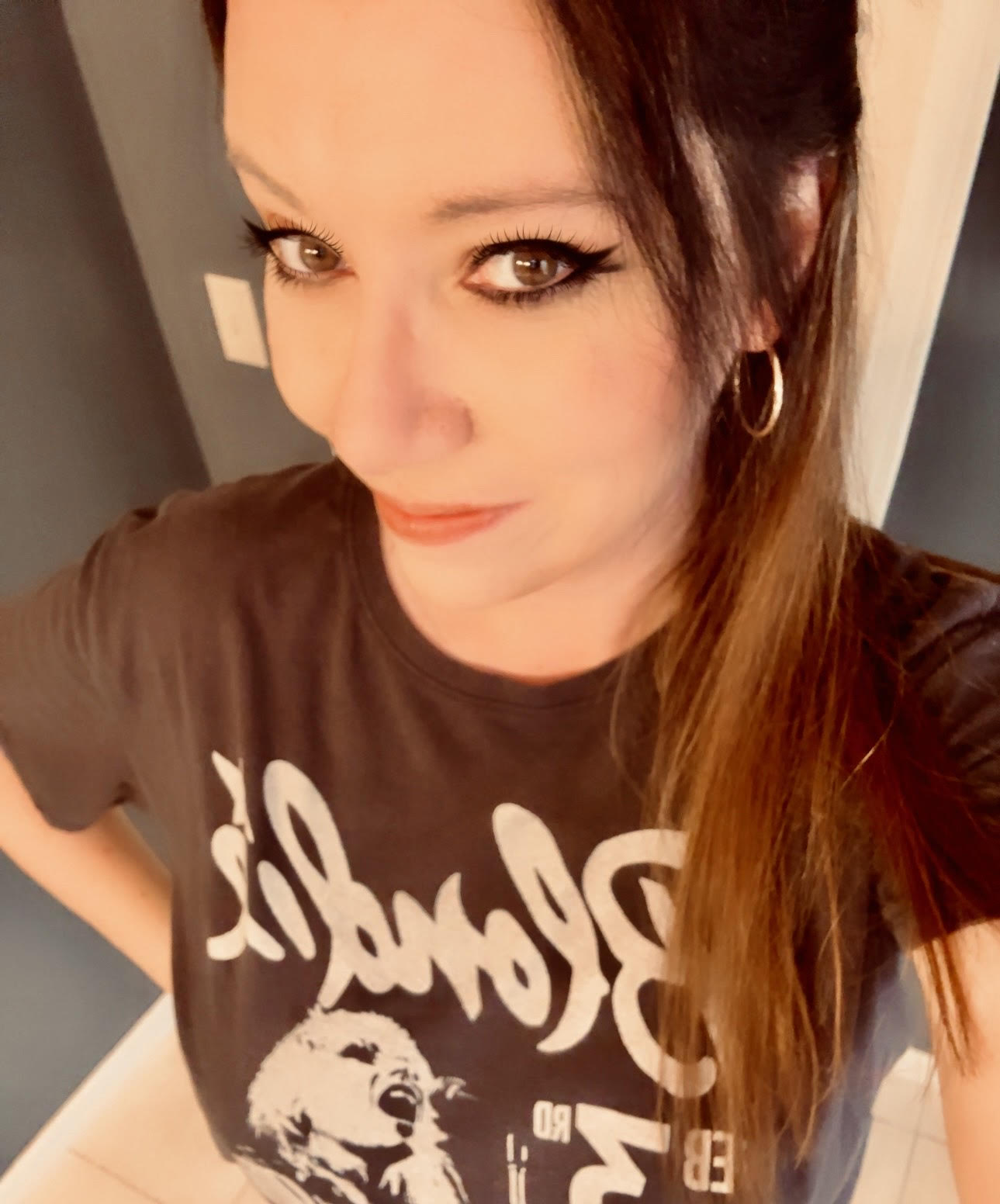 Anna Thurman is a work at home blogger and mom of two. She has been researching and reviewing remote jobs for over 13 years. Her findings are published weekly here at Real Ways to Earn.