Are you looking for full-time work from home? I made a list of full time remote jobs that promise more hours, the convenience of working at home, and possibly benefits and employee status!
If any of the jobs on this list aren't open right now, just check back later. While all these jobs were open at the time of this blog post being published, I can't guarantee they will stay that way.
Keep in mind too that my newsletter subscribers get a big list of open work at home jobs each weekday! You can get yourself on that list here.
My newsletter is free, and unsubscribing is easy if you are not satisfied with what is sent out.
Full Time Work From Home Jobs
Phone Jobs
XACT – Healthcare Appointment Scheduler. AL, FL, GA, MD, MS, NC, ME, MD, PA, VA, TX. Flexible schedule. You will work from your home office, helping clients schedule healthcare appointments. Entry-level. Pay is $14 hourly.
Pink Callers – Customer Support Specialists. Anywhere in the US. Must have one year of prior customer service experience, and a decent computer with a good internet connection. Pay is $12 – $13 / hour.
Ecentria – Customer Care Specialist. Seasonal. Several US states. Full-time. You'll answer incoming telephone inquiries from prospective and existing customers while upholding department standards to ensure a great customer experience. Minimum of 1-year combined experience in retail, technical sales, mail order, internet sales, or customer service. Pay rate not listed.
Enterprise – Read Enterprise review – Reservation Reps. Usually open to many US cities, and they offer full-time hours. Pay is $13 hourly.
HouseCall Pro – Customer Support Rep. US. Full-time. You will provide customer support via phone, email, and chat. Requires high school diploma or equivalent and past experience in customer support or tech support. Pay is listed at between $18 and $21 hourly.
ResultsCX – Customer Service Reps. Several US states. High school diploma or equivalent and 25+ WPM typing ability are both required, as well as speedy internet and a Windows PC. According to Glassdoor, pay might be around $32K / year.
Paragon Planners – Administrative Assistants. Several US states. 2 years experience in the financial services, customer service, client services or equivalent required. You'll need a quiet home office with a Windows PC (no Mac) and a landline phone. Basic computer proficiency is a must. Pay ranges $12 – $14 / hour dependent on experience.
Harry & David – Seasonal Sr. Customer Sales Support. US. Full-time. You will prepare orders and assist customer among other responsibilities. Customer service experience is required. Pay rate not listed.
A Place For Mom – Associate Phone Sales Specialist. US. Full-time. In this role you will follow up with the family throughout the search process, providing referrals, scheduling tours and offering additional support through the decision making process for the families and communities. Prior phone sales and remote work experience preferred. Base Salary: $45,760.
Snapsheet – Account Executive. US. Full-time. You will drive new business sales by leveraging consultative sales techniques and relationship-building skills. Bachelor's degree in Business Administration, Marketing, or a related field (preferred but not required). Proven track record of at least 3 years in B2B sales, preferably in the insurance or technology industry. Pay rate not listed.
Light & Wonder – Customer Service Agent. US (may need to live in nor near NJ). Full-time, evening shift. You'll be handling all customer contacts (phone, email & live chat), following the Customer Service guidelines & procedures in a timely manner as per the defined SLA's. Requires 1-2 years of experience in a Customer Service position, preferably in a 24/7 Call Centre environment. Pay rate not listed.
Five Star Call Centers – Customer Support Reps (Several Jobs). Several US states. 1 year of customer service experience is required, as well as 1 year of call center or office experience. 35+ WPM typing ability and a speedy internet connection are also a must. Pay is $14 / hour.
HealthAdvocate – Evening Customer Care Associate. Anywhere in the US. Strong communication skills required. Associate's degree and previous call center experience strongly preferred. Pay is $16 / hour.
Service800 – Customer Service Reps. FLORIDA, GEORGIA, IOWA, MINNESOTA, NORTH DAKOTA, SOUTH DAKOTA, TEXAS, & WISCONSIN. Also hiring in Asia, South America, and Europe. Must be fluent in English, with prior customer service experience and basic computer knowledge. You'll need a quiet workspace with a speedy, wired internet connection. Pay is not listed. Full time hours available, but apparently not mandatory.
Aira – Virtual Agents. As an Agent, you will answer live video calls from blind and low vision customers. You will then assist, one at a time, with real-time tasks in countless unique scenarios. Freelance role paying $15 hourly. They want people who can work a minimum of 40 hours per week.
Cardinal Health – Customer Service Rep. US, specific states including Washington, DCFL, NJ, MO, WI, IL, OH, NH, SD, SC, NY, KS, TN, CT, MD, IN, GA, ND, TX, NC, VT, KY, MI, RI, PA, MN, NE, AL, AR, ME, LA, DE, MS, IA, MA, WV, OK, VA. Full-time. Review and respond to customer inquiries and requests via case management, phone, email, web & fax within department service levels. Benefits offered. Pay range is between $15 and $18.69 hourly.
Alma – Customer Experience Associate. US. Full-time. Deliver an exceptional customer experience by advising, guiding, and instructing customers on how to best use Alma's services through email and phone calls. You have 1+ years working in customer experience/support or service-oriented role. Pay is $23 hourly.
ASCAP – Customer Service Reps. Nashville, TN. An ideal candidate will have excellent communication skills, and proficiency with MS Office/Google Docs/Google Sheets. Prior call center experience, and Spanish/English bilingual skills are preferred but not required. Pay is around $35K annually.
Conduent – Healthcare Call Center Associate. US except for AK, CA, HI, MA, IL, MT, NY, Metro Areas: MN- Minneapolis, IL, NY – NYC, OR – Portland, MD – Montgomery County, WA – Seattle, Washington, DC Metro. Full-time. Customer Experience Associate are first responders to Patients/Health Care Providers requests/inquiries received via the phone for a large Pharmaceutical Company Patient Assistance Program. Entry-level. Pay is $17 hourly.
Kaplan – Remote Student Advisor. US. Full-time. Advises students on academic programs, policies, procedures and course requirements; serving as liaison with other University departments as needed. Requires Bachelor's Degree (B.A./B.S) in Education, Business, or field related to area of assignment. Rate of pay not given, but will depend on various factors. No positions pay less than $15 at Kaplan.
Sedgwick – Customer Service Coordinator. IA, IL, OH, MN, IN, TN, FL, MI, TX, or AZ. Full-time. Provide excellent customer service to external customers and internal support to an assigned team. Entry-level. Pay rate not given.
Dish – Inbound Retention Agent. US, several states. Full-time. This position entails working at a desk handling inbound customer calls throughout your shift. Pays $64K yearly.
Social Media Jobs
Weight Watchers – Social Media Member Support. US. Full-time. You will directly engage with current and potential members to provide guidance, support, and motivation through Social Media channels and internal community message boards. Requires 5+ years of experience in a high-volume customer service position, or equivalent. Pay rate not given.
Medical Jobs
Teladoc Health – Alert Response Coach. US. The Alert Response Coach is responsible for providing real-time support for members with acute chronic condition needs in response to wirelessly enabled monitoring device notifications on a 24/7/365 basis. Requires Bachelor's Degree in health related field or MA/EMT/Paramedic certification plus 2 years' experience in field. The base salary range for this position is $24 -28/hourly.
Cerebral – Remote Medical Jobs. Cerebral currently has several openings (appears to be US only, different states) for licensed telemedicine therapy, mental health nurse practitioner, and remote psychiatry positions. If you have license and experience in these fields, you may qualify to work remotely for them. Rate of pay is not listed.
Online Teaching, Tutoring, and Education Related Jobs
Tutlo – ESL Tutors. Worldwide! Connect with students using the Tutlo phone app. No teaching experience required, anyone can apply! Pay ranges from $5 – $11 / hour (pay is by the minute, so you'll make more money working during peak hours.
IvyMath – Read IvyMath Review – Math Tutors. Per the job description, "This is a fully remote, online math tutoring position. All sessions are run via Zoom and are 1-1 online, with students in grades 2 – 12. This position is perfect for college students, graduate students, substitute teachers, or anyone who loves math and teaching young kids. IvyMath tutors can live anywhere in the United States.."
Yup – Math Tutors. Anywhere in the world! You'll need a reliable internet connection and a PC with Google Chrome, but unlike most tutoring jobs, no microphone or webcam is needed. You'll also be required to pass their assessment test. According to Glassdoor, pay should be around $11 – $14 / hour, dependent on experience level.
Writing & Editing Jobs
Cactus – Read Cactus review – Editors and Writers.They have a number of openings in different fields, and each has their own specific pay scale and experience requirements.
WebFX – Copy Editors. The compensation is listed at $31K to $37K per year, possibly higher if you have a lot of past experience. I've linked to their page here for the sake of clarity, but, as of now, the best place to find their jobs listings is on their Glassdoor profile page, here.
The Content Panel – Content Writers. Worldwide! Must be a native English speaker. Strong grammar skills and research skills required, as well as some knowledge of content marketing and SEO. Pay is weekly and sent via Paypal, so you'll need a Paypal account. You can set your own schedule as long as you're meeting your deadlines.
Valnet Concept – Freelance Writers. Anywhere in the US. Many categories. Prior writing experience and excellent English language skills are both required. Strong research abilities and movie knowledge are also a must. Payrate is unknown.
Android Police –  Freelance Writers. Anywhere in the US. Many categories. Relevant experience in writing and editing is required, as well as knowledge of Android phones and apps. Pay is unknown.
Valnet Freelance – Freelance Writers. Anywhere in the US. Different categories. SEO experience and strong English skills are both required, as well as extensive knowledge of gaming, video games, gaming culture, etc. Payrate is unknown.
Koreaboo – Content Writers. Anywhere in the US. Prior writing experience is required, as well as a deep knowledge of kpop, Korea, the entertainment industry, etc. Degree in English or Journalism is a big plus but not required. Payrate is unknown.
Dexerto – Ecommerce Writer. US. Full-time. Dexerto is looking for a freelance commerce writer to join the editorial team until they end of 2023. You will produce articles about board games, trading card games, as well as toys and merchandise related to pop culture. Must have understanding and knowledge of Tabletop and Trading Card Gaming, Video Games and TV and Movies. The pay for this role is between $2250 and $2500 a month.
Virtual Assistants
Boldly – Read Boldly review – Executive Assistants. Must have a minimum of 5 years, direct hands-on experience in a role related to executive assistance and administration. Pay starts at $22 hourly and lots of benefits are provided. This company hires in the UK as well as in the US.
Zirtual – Virtual Executive Assistants. AZ, FL, WA, IL. Associate's degree or higher and 4 years administrative experience required, OR 7 years experience as an executive assistant to C-level executives. MS Office proficiency and Google Suite skills also a must. According to Glassdoor, pay ranges $72K or higher.
Team Delegate – Virtual Assistants. Anywhere in the US. Minimum 3 years experience as an administrative assistant or executive assistant. You'll need a home office with a computer, webcam, MS Office, and high-speed internet access. Salary unknown.
Vasumo – Virtual Assistants. US and Canada. Must have 3 years prior experience as a VA, along with excellent ability to think on your feet and solve problems. Pay rate is not provided.
BONUS – Get My Work at Home E-Book Bundle For Just $5 Right Now (8 E-Books Total)
If you are wanting even MORE links to jobs across a ton of categories (virtual assisting, data entry, transcription, and more), you may want to download my work at home e-book bundle.

It includes the following e-books ($1 each if you buy them individually):
You will get an email with a link to download the PDF files after your purchase.
Thank you!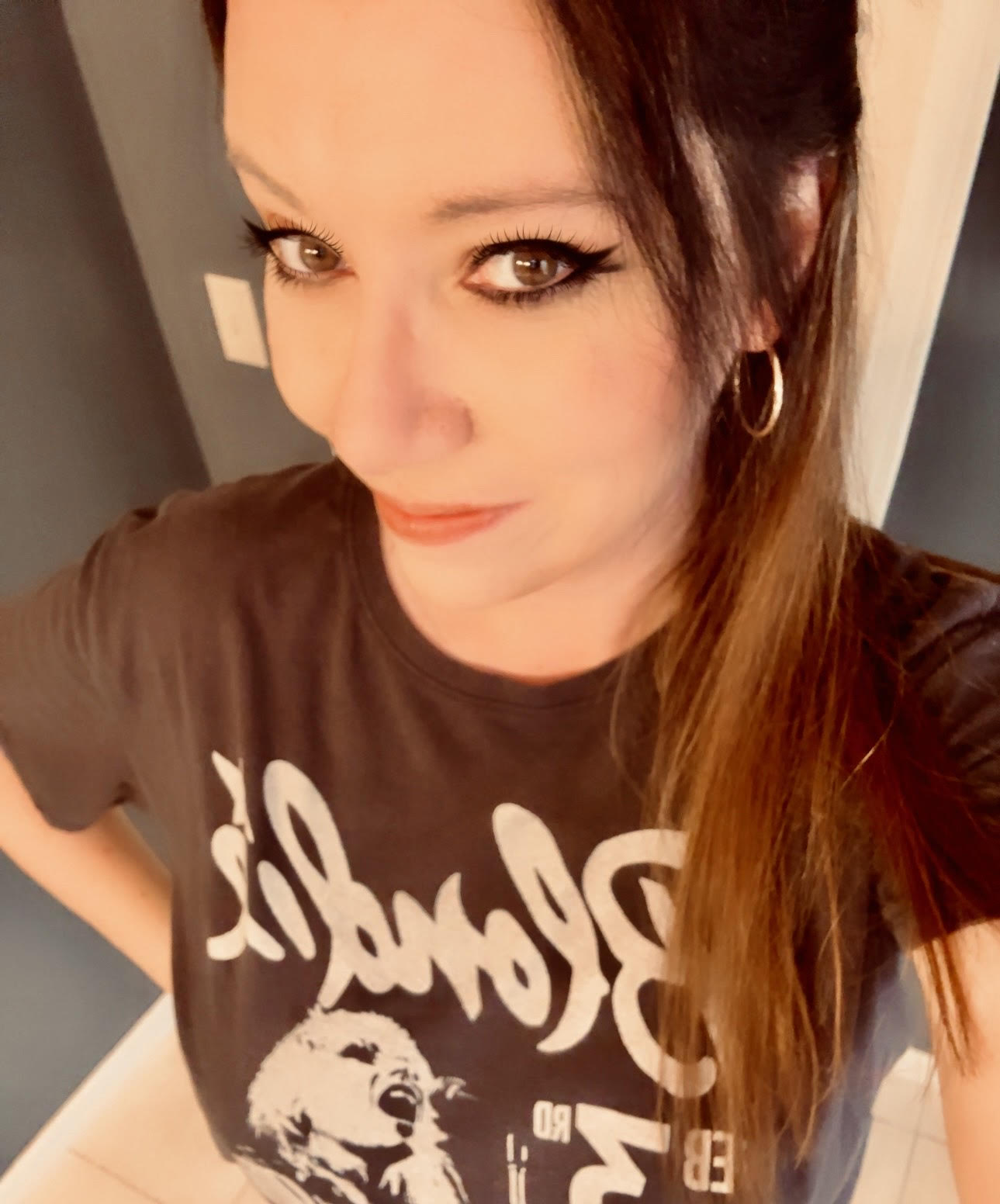 Anna Thurman is a work at home blogger and mom of two. She has been researching and reviewing remote jobs for over 13 years. Her findings are published weekly here at Real Ways to Earn.