Do people tell you that you live and breathe your area of expertise? Do people tell you that you know your subject matter forwards and backwards? Would you like to make extra cash while building your expertise online? Well, then JustAnswer may be your answer to making money with all of your skill and expertise.
What Exactly is JustAnswer?
JustAnswer is an online site that pays you to answer questions in your profession. Whether you are a veterinarian to race horses or a tax attorney to small businesses, you can now be paid to answer questions to those seeking advice.
Answering questions online and being paid is nothing new. Some of you may have been working at home long enough to remember Cha-Cha or even worked as an expeditor there and navigated and answered questions.
Maybe you have also worked at Maven as an expert, as another way to position yourself as an expert. Whatever the case may be, you can be paid for your phone or chat consultation as an established expert in your field.
JustAnswer was founded in 2003 by Andrew "Andy" Kurtzig and is currently headquartered in the San Francisco area of California. The company frequently uses the backdrop of the Golden Gate Bridge on their website and in advertisement. They have been featured on news shows including CNN, NBC, Fox, Today and in publications such as The New York Times and the Wall Street Journal.
The idea came about when Andy Kurtzig and his wife Sarah were expecting their first child, and they had around the clock questions. Unfortunately, their doctor only had time for a few scheduled appointments to answer their questions. Coming from a family of entrepreneurs, Andy saw the need for online 24/7 experts.
Hence, ExpertAsk was born but later became JustAnswer. Now, there are 12,000 experts in 700 different categories from 196 countries standing by online to answer a wide variety of specific questions.
What Would You Be Doing As an Expert at JustAnswer?
Obviously, you would be answering questions in your area of expertise and be paid for doing so. As previously mentioned, there are over 700 different categories with Law, Medicine, Information Technology, Home Repairs, and Auto Mechanics ranking as some of the most in-demand fields of expertise.
Clients are able to reach out to talk, text, and chat or upload documents to a needed expert who would specialize in the field or category in which they are in need of assistance. The convenience of the client not having to schedule time away from work, commute to the appointment or brave the weather are all bonuses to the client.
All the client has to do is sign up for a monthly membership to the site, and begin asking questions. The client can even opt to take the trial membership before committing to the regular, paid membership.
JustAnswer supports four different languages: English, Spanish, German, and Japanese.
What Are the Educational or Professional Requirements to Work For JustAnswer?
The educational and professional requirements will vary based on your individual field of expertise.
You must be:
Able to provide a valid social security number.
Able to provide other valid ID as will be requested.
Able to provide relevant licenses and certifications.
Able to provide earned educational requirements.
The background check will be conducted by a third-party and can take up to two weeks for those in the US and Canada and three weeks for other countries. Once hired, you will set up an account online and work as an independent contractor.
What Are the Computer Requirements to Work At JustAnswer?
The computer requirements are overall relaxed. The main requirement is access to the Internet as you will need access to their different chat portals. Then there are the common sense things that all of us have come to expect such as anti-virus and anti-malware software installed. You may use a computer, a laptop or a Smartphone to answer questions.
What is the Pay and Schedule Like at JustAnswer?
You can set your own schedule as the experts are available 24/7. The pay is distributed once a month via PayPal. You will be earning 20% of what the callers are paying for their membership to ask a question.
As you collect feedback from callers and get as close to a 5-star rating as possible, you can work your way up to earning 50% of what the caller is paying.
You can also refer your friends and family, who are experts in their fields, and earn money on your referrals.
What Do Others Say About Working at JustAnswer?
Glassdoor gave them a 4.4 out of 5-star rating. You can certainly read it for yourself. While Reddit didn't give them a rating, there were conversations about people discussing their income and how they and their family and friends were making it work for them as a side hustle. You can also read that here as well.
Personally, I haven't heard of anyone making it their full-time income, but all of the reviews I have encountered have been discussing what a good side hustle JustAnswer is.
JustAnswer also maintains an A+ rating at the Better Business Bureau.
How Do Interested Individuals Apply to JustAnswer?
Complete the application by clicking on the apply button on the home page. Fill out the required fields and then wait to hear back on your background check. Then create your own account at the site and begin making money.
Good luck to all the experts who apply.
BONUS – Get My Work at Home E-Book Bundle For Just $5 Right Now (8 E-Books Total)
If you are wanting even MORE links to jobs across a ton of categories (virtual assisting, data entry, transcription, and more), you may want to download my work at home e-book bundle.

It includes the following e-books ($1 each if you buy them individually):
You will get an email with a link to download the PDF files after your purchase.
Thank you!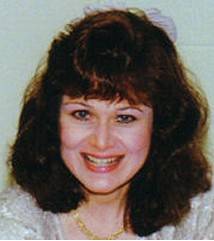 Leisa Good has worked in the corporate world as well as side hustled and operated a virtual assistant business full-time since 2006.. She wrote the eBook on that one! She is also a PFYP certified career coach and the owner of the blog, Powerfully Purposed For Success. She empowers folks 50-ish to find fun, flexible, and financially rewarding work both now and into retirement. However, this time it will be work/life on their terms.