Freelance sites are filled with all kinds of different jobs in absolutely every industry imaginable! There are data entry, writing, virtual assisting, transcription, and customer support jobs posted all the time, and those are just the tip of the iceberg.
We post lots of freelance jobs in our weekly work at home newsletters, but the sites below provide opportunities across a wide variety of categories every day.
Each of these sites are similar in many ways, but there may be a few differences as far as how pay works and what methods of pay are available. These are also great options for work at home if you are not located in the U.S. as most of these are open worldwide.
Benefits of Working as a Freelancer
Independent minded people who need a flexible schedule are often best suited to freelancing.
1. Freelancers Set Their Own Hours
You can set your own hours with most freelance gigs, which is a big deal for many people – especially those who have children at home, or who already have another primary job and are looking to add part-time work for extra money.
In some cases, freelancers even have a certain amount of control over the terms of employment, and are able to set their own fees.
2. You Are An Entrepreneur
Basically, as a freelancer, you become an entrepreneur. You're the boss and you're also the employee.
You get to decide what's the best way to increase your bottom line; you decide how much work needs to be done and when; you take the reins and forge a path that suits your own personal goals for the future.
3. Freelancers Have Unlimited Growth Potential
Another advantage of freelance work is that it usually doesn't have any arbitrary limits on upward mobility.
You'll probably have to start small and scratch for money in the beginning, but you can grow your business a lot over time by building strong relationships with clients, and expanding your customer base.
4. You Gain Valuable Experience In Industries You Have Interest In
There are also certain fields where freelancing is actually one of the most viable ways to get your foot in the door and start making real money.
For instance, if you're a visual artist or musician, there's a thriving market out there where people are making great money doing work on commission!
Many of these people have spent their whole lives developing their skills as hobbyists, and because they have a passion for creative expression, never dreaming that they would eventually be able to use their abilities to make a living.
Disadvantages of Freelance Work
The freelance world isn't for everybody, mainly because there's little or no job security, and the amount of work available is constantly fluctuating.
1. Inconsistent Earning
In an ordinary job, you can usually predict with a fair amount of confidence how much money you'll make every week, but freelance work is rarely ever that stable.
In fact, some freelance niches are well known for boom and bust cycles. You'll have to manage your finances carefully when things are going good so that you can endure during the lean times.
2. Freelancing Takes More Self-Discipline
Another thing to consider is the added weight of responsibility that comes with going to work for yourself.
In most jobs, you have a boss who tells you what to do. You can focus specifically on executing those orders effectively, and let other people worry about everything else.
Freelancers are rarely able to narrow their focus to that extent. Most have to multi-task in a number of different ways, and have a much greater burden of responsibility.
3. You Are Constantly Marketing Yourself
As a freelancer, you'll have to learn to market your skills effectively, manage your profit margin, and manage your time.
No matter what field you specialize in, it's safe to assume that there are a legion of other freelancers out there who'll happily compete with you for a share of the customer-base.
To come out ahead and avoid getting lost in the shuffle, it'll be necessary to learn the ins and outs of the business end of things.
10 Great Sites For Freelancers
1. Fiverr
Fiverr is a great place for you to offer your freelance services! Basically anything you can do online for someone — writing, proofreading, graphic design, even filming silly videos — you can list there and charge $5 for it.
While $5 doesn't seem like a lot, the real money comes in with the add-on services. For every gig you list, you can include "extras" to make it a more premium service, and then charge separately for those.
One downside to Fiverr is that your payments are pending for 14 days after the buyer places an order from you. Fiverr says this is for financial processing and buyer satisfaction. After that, you can withdraw your earnings at any time to your choice of PayPal, Fiverr Revenue Card, Bank Transfer, or Direct Deposit.
There are many, many people making six figures selling their freelance services on Fiverr, so we really do recommend them as a top choice for freelancers to find (or create their own) work.
Sign up on Fiverr here, or read our Fiverr review first.
2. Upwork
Upwork is the second place I'd recommend listing your freelance services. Just like with Fiverr, the sky is the limit and you can offer many, many different types of services (although filming silly videos is more a Fiverr thing for sure!).
You create a profile on Upwork highlighting your expertise in any given area. Then, you can bid on projects you find that you'd like to do, or you can directly pitch your projects.
The way you are paid will depend on your client — it could be hourly or a fixed price contract. Payment options include direct deposit, PayPal, Payoneer, wire transfer, and more.
Go here to sign up as a freelancer on Upwork, or read our Upwork review.
3. FlexJobs
While FlexJobs is not a free-to-access job board, is one of our favorite work at home job posting sites overall. And it's not just hourly, employee-based work you will find there. They post lots of freelance gigs as well.
If you are looking to open yourself up to as many options as possible as a freelancer, it may be to your benefit to try out a one-month subscription to FlexJobs to see if you can land anything good for yourself.
FlexJobs posts jobs almost daily, and you'll see hundreds of listings at a time.
One month is $14.95, or you can use promo code AFFILPROMO to get up to 30 percent off your membership. It is very easy and not stressful at all to cancel if you find the site doesn't meet your needs.
Go here to get an account at FlexJobs and start searching freelance gigs.
4. FreeUp
FreeUp works with businesses worldwide to provide top talent for their business projects. As a freelancer, there are up to 85 skillsets you can provide to these businesses looking to hire talent.
You can either charge hourly or set a fixed rate for the work you do on FreeUp — it's entirely up to you.
Applying as a freelancer to FreeUp is a little bit more formal than some of the other freelancer sites. You do have to fill out an application and then have a 30-45 minutes interview with a FreeUp representative.
After the interview, you take a test, and then (hopefully) you'll be added to their community of freelancers.
Payments are made weekly to your bank account.
Read our FreeUp review, or go here to sign up on the site.
5. Freelancer
Freelancer has been around for quite a while. You can find work for freelancers across many different skillsets, languages, and prices.
The site is very easy to browse for work, and they have handy filters that you can use to change prices around so you are not looking at very low-paying work if you don't want to.
Go here to sign up on Freelancer.
6. Guru
Guru is a little less known that Upwork, but the way it works is extremely similar. You create a profile and begin searching for work. Because Guru is not as popular as Upwork, there aren't as many jobs posted.
Still, this is a good site to sign up with just in case you happen to find something you could do.
Once you are paid for completed projects, you can withdraw your earnings to Paypal, Payoneer, wire transfer, or your US bank account.
Go here to register on Guru.
7. People Per Hour
People Per Hour is open worldwide, but with a focus on US/UK.
Submit proposals for freelance jobs you'd like to do or create hourlies posting what you can get done in an hour and for how much.
Once you are ready to get paid, you can withdraw your earnings via bank transfer or Paypal.
Go here to sign up on People Per Hour.
8. Toptal
While Total is a great place to find freelance work that pays well, it can be more difficult to get added to their roster of freelancers. Most of their available work is for engineering, graphic design, and project/product management.
Toptal has a screening process that's kind of difficult to get through, and this makes them a little more exclusive than some of the other sites mentioned here. They want to offer their clients the best of the best when it comes to workers.
If you are lucky enough to get through the screening process, you can set your own rates for clients with nothing taken out of it.
Go here to apply as a freelancer on Toptal.
9. WeWorkRemotely
This site is sort of an odd bird, but we ultimately decided it fits on this list.
WeWorkRemotely is a cross between a freelance work directory and a giant remote jobs posting board.
Some of the jobs posted here will allow you to become part of a team for long-term remote work on a particular project, while others are fairly typical one-off freelance gigs.
Go here to check out WeWorkRemotely and see what you think.
10. Popular Pays
This one is a little different as well and I almost didn't add it here, but I thought it would add something a little unique to our list.
Popular Pays lets you sign up as a creator and apply for gigs posted by brands looking to build their online presences.
You'll receive pay after your content is approved by the brands you're working with, and you have met the agreed upon deliverables.
Go here to learn more about Popular Pays.
Closing Thoughts
If you've never done any freelance work before, you'll probably find that there's a pretty big learning curve.
At first, it's likely that you'll make plenty of mistakes, and it might take a while to get the hang of things. You'll have to study the market in your particular niche and find ways to leverage your strengths to their greatest advantage.
We hope that the list and information above will help you to put your best foot forward and bypass some of the typical growing pains that newbie freelancers generally deal with.
If you're interested in other types of work at home jobs, be sure to get on our free email newsletter list. We will send you the new stuff as we find it!
BONUS – Get My Work at Home E-Book Bundle For Just $5 Right Now (8 E-Books Total)
If you are wanting even MORE links to jobs across a ton of categories (virtual assisting, data entry, transcription, and more), you may want to download my work at home e-book bundle.

It includes the following e-books ($1 each if you buy them individually):
You will get an email with a link to download the PDF files after your purchase.
Thank you!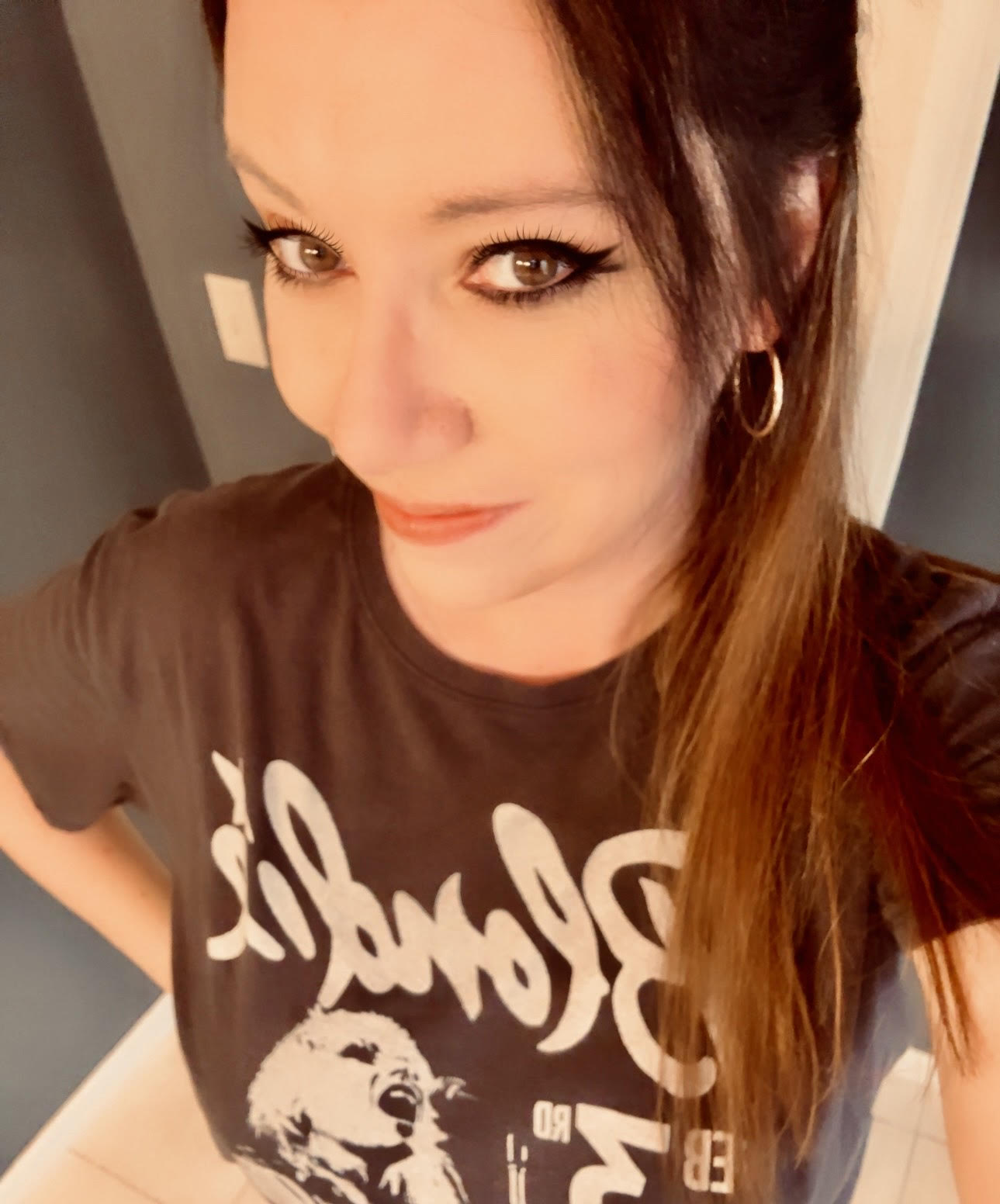 Anna Thurman is a work at home blogger and mom of two. She has been researching and reviewing remote jobs for over 13 years. Her findings are published weekly here at Real Ways to Earn.