There are plenty of ways to create passive income for yourself while working from home. Passive means that you do the work once and keep getting paid for it, over and over again. Sounds like a dream, right? It is amazing IF you can make it work.
I know of a couple of things and I did some research to find even more. I hope you find something below that piques your interest.
15 Passive Income Options
1 – Design & Sell Physical Products
There are some popular sites like Spreadshirt that allow you to create designs for T-shirts, mugs, calendars, etc. and then sell them over and over once your designs are made.
This is different from running an eCommerce business out of your home because all you have to do is create the design. Once you're done with that, the production and shipping items to customers is handled by Spreadshirt or whatever site you use to do this.
If you're creative, this is an excellent way to earn some passive income.
2 – Blogging
Even though blogging is a lot of work for people who do it full-time, it can be passive.
The blog posts you write can earn you money pretty much indefinitely if you have them monetized well (ads, affiliates, etc.). And unless you're in a niche where things change all the time, you may not ever have to go back and do any updating of your old posts. Just leave them sitting there, earning you money.
I've heard of some people who haven't gone in and added any new posts to their blogs in years, yet they still earn money from those blog posts.
There is more information on starting a blog here. Also, here is more information on exactly how blogs can earn you money.
3 – Sell Digital Patterns
If you're crafty and you create your own patterns for things you make, you can convert these to digital files that you can sell over and over.
As for where to sell your digital patterns, Etsy and eBay are great choices, but you can read this post I wrote a while back with a list of places to sell patterns if you're looking for more options.
4 – Getting Referrals On Extra Cash Sites
I often blog about sites you can use for extra money like Paid Viewpoint and Slice the Pie to name a few.
You may or may not realize that these sites have referral programs where, if people sign up to use these sites under your referral links, you'll get a small percentage bonus every time they use the sites.
So while you'll definitely earn more if you use these sites yourself in addition to having referrals, you can still earn money even if you don't as long as your referrals are active.
It can be a lot of work in the beginning getting people signed up under you, but it will pay off once you have lots of referrals.
5 – Write eBooks
Putting an eBook together is a lot of work, but once it's written, it's written. And you can sell it over and over again, making money off of it indefinitely.
This probably works best if you're writing fiction because there isn't as much need to go back and update a fiction book as there might be with a non-fiction book.
For example, you can learn how to write a romance novel (or other types of novels) and earn thousands per year (or month). Many people do this, and you don't have to have any specialized experience.
6 – Stock Photography
If you're pretty good with a camera, there are a ton of stock photo sites you can use to submit your photos and sell the license to them over and over. So you literally can take the pictures once and keep getting paid for them.
Here's a list of sites you can use to submit stock photography.
7 – Create an eCourse
These days, eCourses are very popular. You can find a course online to learn to do just about anything.
Depending how in-depth your eCourse is, you may be able to sell it for hundreds of dollars. And just as it is with everything else on this list, you do the hard work once and then keep getting paid as people purchase what you created.
It may occasionally be necessary to update your course content, but for the most part this should be very passive income. If you want to create an online eCourse, Udemy is a good platform to use for building your course and also selling it.
Just like eBooks, you'll need to promote your eCourse to get many sales, but apart from that the income should be very passive.
8 – Create And Sell Apps
I'm always thinking, "There should be an app for that!" Everyone wants an app for everything these days. And if you can create one, you can sell it over and over.
You don't necessarily have to be a tech genius to create an app. There are a lot of do-it-yourself tools available online that simplify app creation, but if you want a high-quality app, you should probably pay an expert to do it for you.
Business 2 Community has a great post here with more information on getting an app created. If you want to try to do it yourself, here's a list of tools you can use from Business News Daily.
And if you want to create an app and then sell it, Flippa is a great marketplace for doing that.
9 – Create Niche Websites
Niche websites are a bit different from your average blog because they don't need to be updated continually.
Basically they are just a collection of static pages that provide information on a specific topic. You put the website together, monetize it with ads and/or affiliate links, and leave it be.
If you're going to do this, it's a good idea to make sure your niche topic is very evergreen — meaning that it's centered around something that rarely changes, so there would be little need to ever go back in and update it.
You can hire a professional to create your niche website for you, or you can do it yourself if you either know something about building websites or are willing to learn.
Once your niche site is set up, you can keep it and earn what you can from the ads and affiliate links, or you can sell it on a site like Flippa. To make the most money possible, you'll probably want to have more than one niche website.
10 – Rent Out Stuff You Already Own
When you think about renting out stuff you own, you might think of "house" by default.
However, these days what you can rent out goes far beyond that. While you can certainly earn passive income renting out a house if you have an extra one you're not using, you can also rent out your car, rent out your home when you're not using it (or even just a room in your home), rent out storage space inside your home and also parking spaces!
11 – Create and Sell Artwork
If you're artistic (whether it's through graphic design or hand-drawn pieces), you can sell your artwork over and over online in digital form.
I came across a site today called The Printable Marketplace that allows you to upload your artwork, set a price, and then earn 50 percent commission on sales. And yes, you can sell the license to your art over and over again, so you only have to do the work once.
12 – Create and Sell Written Content
Many people who run websites need written content for those websites and would prefer to preview and buy it online rather than have freelancers who regularly write for them.
If you find it easy to create articles around a variety of topics, you can start cranking them out and posting them for sale on various articles marketplaces.
The way you get paid and how much you could earn works differently depending on the platforms you're using, but it can be true passive income depending on how you have your rights set up for the content. Some articles can be sold over and over again.
One site to consider for this is Constant Content.
13 – Use Cashback Sites and Apps
Cashback sites and apps are just good for passive extra money, but they offer such a simple way to get paid for something you're going to be doing anyway.
I recommend using Ibotta for your grocery purchasing and Rakuten for any shopping you do online. These are both great and I have been paid by both of them very reliably.
14 – Create and Sell Email Courses
We already covered selling e-courses above, but if you don't like the idea of filming video or audio for a course, you could do an email one instead.
Basically, email courses will go out in a "drip" fashion over a select number of days to the people who have enrolled. It's all written content, delivered via email to those who have paid for it.
Again, once the course is created, you can sell it over and over.
Highbrow is an interesting site I found today that acts as a platform for your email course. Every time someone enrolls in a course they've accepted that you've created, you get paid.
Go here to learn more about Highbrow.
15 – Start a YouTube Channel
You can earn money with a YouTube channel in so many different ways — from the ads that run on your channel, direct partnerships with brands, and affiliate links that you may include in your video descriptions.
Of course, like almost everything else listed above, it does take some time to get a good library of videos up and a good number of subscribers. But every video that is posted can earn you money indefinitely.
You probably also know that there are YouTubers making everything from part-time to fill-time income! Some YouTubers are worth millions.
Here is a highly-rated e-book available on Amazon that gives a lot more good information on becoming successful with a YouTube channel.
Feeling Disappointed Because None of the Above Is "Easy"?
Unfortunately, none of it really is. But doing something that is worthwhile is rarely ever easy. The great thing about what I've listed above is that you do the hard work once and reap the benefits again and again.
And if you think you can't do the things listed above because you don't know how to write well, don't understand graphic design, don't know how to build a website, etc., then take the time to learn these things.
These days we have YouTube, eBooks, fantastic online how-to articles, and eCourses to help us learn to do the things we don't know how to do. Udemy is a great starting point for affordable e-courses to learn to do all kinds of things.
If one of the options above appeals to you, but you just don't know how to do it, take the time to learn.
BONUS – Get My Work at Home E-Book Bundle For Just $5 Right Now (8 E-Books Total)
If you are wanting even MORE links to jobs across a ton of categories (virtual assisting, data entry, transcription, and more), you may want to download my work at home e-book bundle.

It includes the following e-books ($1 each if you buy them individually):
You will get an email with a link to download the PDF files after your purchase.
Thank you!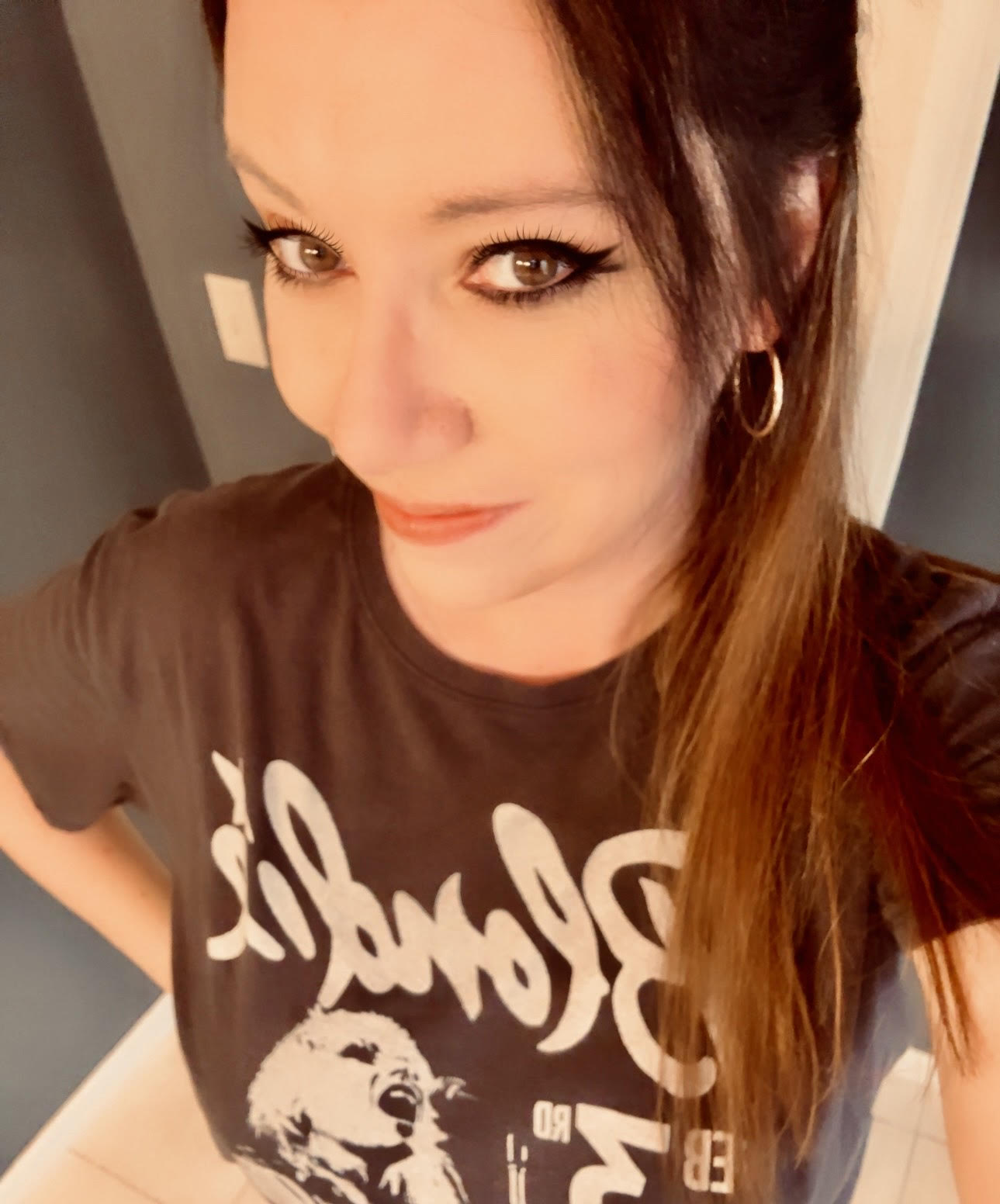 Anna Thurman is a work at home blogger and mom of two. She has been researching and reviewing remote jobs for over 13 years. Her findings are published weekly here at Real Ways to Earn.