Do you want to work at home making a great deal more than minimum wage? If so, this post should get your wheels turning. I have created a list of several companies that pay their workers $20 an hour or more to work at home.
It goes without saying, but when you're talking about this kind of pay, you are often talking about companies that are more likely to require a very specific skill set or a college degree.
It's not as common to find a work at home job that pays in this range where you need no prior skills or experience to start.
And if you don't have the right skills or experience to do the jobs listed below, keep in mind that at least now you know where the money is!
So if you're thinking of furthering your education in order to get higher-paying work, you know what industries to possibly focus on.
So with that said, let's get on to the opportunities! As always, I cannot guarantee these companies are hiring right now, but if they are on the list, they have hired home-based workers in the past and paid $20 an hour or more.
Work at Home Jobs Paying $20+ Hourly
1 – Fanatics
Fanatics is hiring remote customer support associates.
Must have good communication skills, a general knowledge of trading cards/collectibles, and proficiency with MS Office products. Pay is $20 – $25 / hour. 
Go here to apply.
2 – 10UP
This is a web development company that allows all employees to work remotely. They have occasional openings for web and design engineers, designers, developers, etc.
According to Glassdoor, the average salary at this company is anywhere from $53K to $85K, which should work out to over $20 an hour.
Go here to see what jobs are open now with 10UP.
3 – Equivity
Equivity is hiring virtual paralegals in the US and some other specific states (depends on the position).
This position requires a bachelor's degree from a 4-year college program.
Your exact pay rate will vary depending on the position you apply for, but most start at $20 hourly.
Go here to apply with Equivity.
4 – Boldly
Boldly is hiring remote executive assistants in the US (except for Washington, DC, Alaska, and Hawaii) and UK.
Must have a minimum of 7 years of direct hands-on experience as an executive assistant or senior administrative assistant to one or more executives as well as 4 years of calendar management experience including coordinating meetings, appointments, and schedules for executives.
Starting pay at $24-$28 an hour (£18 in the UK).
Go here to apply.
5 – Baker Tilly
Baker Tilly is currently hiring remote tax support experts in the US. This is a seasonal, temporary job running from January to April 2024.
To qualify, you must have at least three years of past tax prep experience.
Rate of pay will vary depending on your location and other factors, but residents of California, Colorado, New York, and Washington will receive at minimum $20 hourly.
Go here to apply with Baker Tilly.
6 – Art + Logic
This company, which specializes in web and app development, is often looking for developers with great coding skills to add to their team. Everyone works at home in the US or Canada.
Pay is over $20 an hour, with some positions paying $30+ an hour.
Go here to check for job openings with Art & Logic.
7 – LitCharts
LitCharts is hiring remote freelance writers in the US.
LitCharts writers can work from anywhere, and compensation varies based on the length and difficulty of the work.
You'll need to send in a resume with samples.
According to Glassdoor, pay probably works out to around $32 / hour.
Go here for more details and to apply.
8 – Grow Therapy
Grow Therapy is currently looking for remote marriage and family therapists in several different US locations. This can be full or part-time work.
To qualify, you must be an LPC, LCSW, LMFT, PsyD, Ph.D. or MD, have 1-3 years of experience, and malpractice insurance.
Pay is listed at between $70 to $90 hourly on Indeed, with Glassdoor estimating the salary at $66,000 yearly.
Go here to check for openings and apply with Grow Therapy.
9 – Varsity Tutors
Varsity Tutors is hiring remote ACT tutors. This can be part-time or full-time.
Must have prior experience and expertise tutoring the SAT or ACT.
Enjoy competitive rates ($25-$40 per hour) and get paid 2x per week.
Go here to apply with Varsity Tutors.
10 – Embrace
Embrace is hiring a remote customer success specialist. Anywhere in the US. This is a full-time role.
This is an entry level position. They're looking for candidates who're willing to learn with strong communication skills, and an affinity for teamwork.
Pay is $20 / hour.
Go here to apply.
11 – ClassUp
ClassUp is hiring remote K-12 Math Tutors in the US.
As a tutor for ClassUp, you will have a flexible schedule and the chance to earn top market compensation. Must have completed or currently pursuing Bachelor's Degree and experience tutoring or teaching grades K-12.
Pay is listed at between $20 and $36 hourly.
Go here for more details and to apply.
12 – Scribendi
This company regularly hires freelance editors and proofreaders to work at home. According to Glassdoor, contractors working for this company average around $25 an hour.
To qualify, you must have a university degree and three years of relevant experience. They cannot accept workers living in the US States of California, New York, Massachusetts, Illinois, Colorado, New Jersey, Wyoming, South Dakota, West Virginia, Hawaii, New Mexico, or New Hampshire.
Go here to apply at Scribendi, or read our Scribendi review.
13 – Github
Github is a software company that allows many of its employees to work remotely. They have several remote positions that pay well in the Sales, Operations, Product, and Legal departments.
Per Glassdoor, most Github positions provide a salary of over $60K per year.
See if Github currently has openings here.
14 – Symetra
Symetra is hiring remote customer service reps in the US. There are part-time and full-time positions available.
High school diploma or equivalent combination of education and work experience required and 1+ year Call center experience; managing large amounts of inbound calls strongly preferred.
Pay range is between $20 and $24.66 hourly.
Go here to apply with Symetra.
15 – Wordvice
This company is regularly hiring work at home editors. Per the job description, you will "Edit and proofread academic papers, admissions essays, and other documents for grammar and mechanics issues and ensure natural language and flow of communication."
English fluency, 2+ years professional editing experience, and MS Word proficiency all required. Must be enrolled in or have completed a graduate degree program. According to Glassdoor, pay should work out to around $29 – $31 / hour.
16 – Revolution Prep
Revolution Prep is currently hiring remote, part-time online tutors in the US.
Must have the ability to comfortably provide academic support to students in algebra I, geometry, and algebra II. Candidates will take a short assessment representing content from the entirety of geometry and algebra II prior to receiving an offer of employment.
Bachelor's degree required; advanced degrees welcomed.
Pay is $25 hourly.
Go here to apply with Revolution Prep.
17 – Carrot Fertility
Carrot Fertility is hiring a remote overnight care advocate in the US.
Hours are 7:00 PM – 6 AM CST Monday through Thursday.
You will be providing phone support to members. They are looking for people with 1-3 years of experience working in a direct customer- or client-facing role and a bachelor's degree OR equivalent work experience.
Starting base salary is listed is $72K yearly.
Go here to apply with Carrot Fertility.
18 – SpeakEasy Authority Marketing
Excellent English skills are required, as well as basic SEO knowledge and some legal experience.
To apply, send in your resume AND a 400-word writing sample using the "DUI in your state" to [email protected].
Writing assignments are paid on an hour basis of $20/hour.
Go here for more details.
19 – Branch
Branch is hiring remote property claims specialists in the US.
This is a full-time role requiring at least two years of past claims experience.
Benefits are offered and pay is listed at $75,000 yearly.
Go here for more details and to apply.
20 – SitePen
SitePen allows their workers to work remotely. They have occasional openings for software engineering, project management, javascript engineering, and web development. Per Glassdoor, these positions pay over $80K per year.
Go here to apply at SitePen if they're hiring and you meet their qualifications.
21 – Bonus Tip – Check FlexJobs For Even More Higher-Paying Remote Jobs
FlexJobs is one of my favorite sites to use for finding remote jobs and learning about new companies that hire remotely. Most of what I see there when I check the listings pays well above minimum wage!
The great thing about FlexJobs is that they guarantee ALL listings are scam-free. They list hundreds of jobs — all of which are either remote or flexible in nature — five days per week. There are also no ads on the site.
Because there are no ads, they do charge a membership fee since that is the only way they can see a return on their job-searching efforts. But it's cheap — $14.95 a month. And you can get a 30% discount if you use promo code AFFILPROMO.
If you sign up and don't like it, it's very easy to cancel right away so you are not billed again for the following month.
Go here to check out FlexJobs.
BONUS – Get My Work at Home E-Book Bundle For Just $5 Right Now (8 E-Books Total)
If you are wanting even MORE links to jobs across a ton of categories (virtual assisting, data entry, transcription, and more), you may want to download my work at home e-book bundle.

It includes the following e-books ($1 each if you buy them individually):
You will get an email with a link to download the PDF files after your purchase.
Thank you!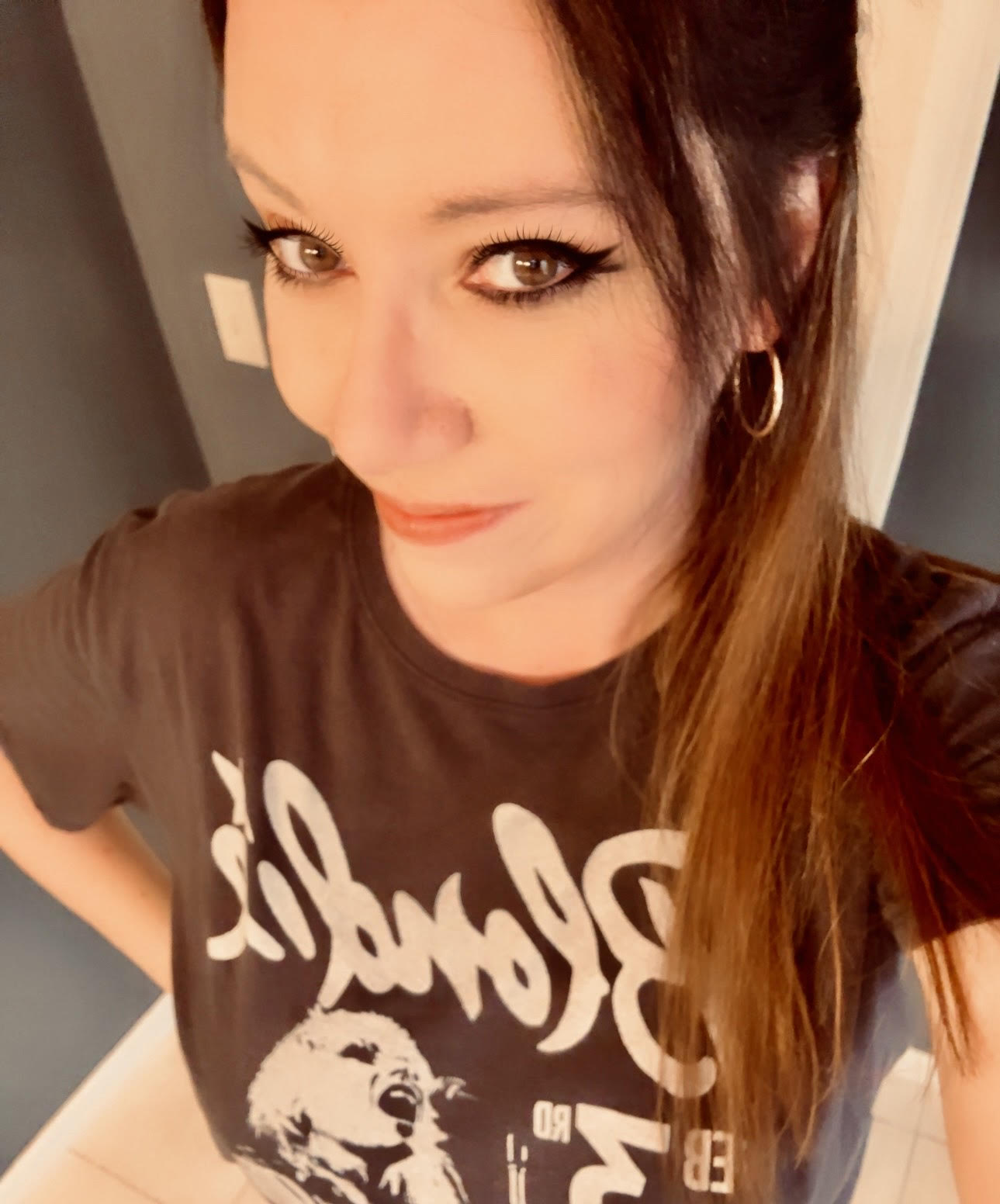 Anna Thurman is a work at home blogger and mom of two. She has been researching and reviewing remote jobs for over 13 years. Her findings are published weekly here at Real Ways to Earn.