Today's post is a list of thirty sites you can use to start selling crafts online. If you know of any others that are good or want to provide some feedback on the sites listed below, please feel free to do so in the comments:
30 of the BEST Places For Selling Crafts Online
1 – Etsy
Etsy is probably the biggest craft & handmade item marketplace online. You can find absolutely everything under the sun there that's handmade, including crafts, soaps, vintage items, and so much more.
I personally love Etsy and often check there to find something I want or need before looking anywhere else just because I love having unique, one of a kind things.
Etsy charges you no membership fees. They charge .20 cents to list one item for four months or until it sells, and once your item sells, Etsy takes a 3.5 percent fee from the sale price.
If your item does not sell in four months, it will no longer be listed for sale unless you choose to relist it for another .20 cents.
You must have a valid credit card to sign up as a seller so that they can bill you once a month for whatever listing fees and transaction fees you have accumulated.
From what I can tell, they don't take this automatically out of your account. Once you receive an invoice from them, you have to pay it by the 15th of the next month.
Read my review of Etsy here or sign up here.
2 – Shopify
Shopify is a very popular ecommerce platform used by many major, major companies. Basically they make it very simple for you to set up your business in an online shop, using your own branding, etc.
You can market your business however you would like. Unlike eBay or Amazon, your products won't show up in any sort of directory. You're basically — as mentioned above — just using their platform and tools to get your shop set up how you want it.
Go here to learn more about setting up a crafting shop on Shopify, or you can read our Shopify review.
3 – Handmade by Amazon
Amazon jumps in on everything, and now they're trying to compete with Etsy as well. Their new site for crafters and DIYers, Handmade, will allow you to sell your wares through Amazon.
There is a $39.99 monthly charge plus selling fees, but this will be waived for approved applications after the first month.
If this interests you, you can apply here to be a seller, or read our review of Amazon Handmade.
4 – Artfire
Artfire is another popular handmade marketplace that I have also bought things from and continue to hear good things about. In addition to buying handmade items, Artfire is also a great place to shop for crafting supplies.
There are no fees to list your items like you'll find with Etsy, but they do charge you a set monthly fee for your online store.
This fee is typically about $20 a month, but sometimes they have special offers and promotions going on that allow you to get a cheaper per month rate.
Your customers can pay you with ProPay, Paypal, or Amazon Payments.
You can go here to learn more about selling on Artfire.
5 – Strikingly
This site makes it easy to create a professional looking, mobile friendly website in minutes. And the company claims it's perfect for selling your stuff. You can set up shipping, coupons, member logins, and more.
With Strikingly, you can also get paid via Paypal or Stripe by anyone who purchases your items. It's $8 a month for their most basic plan.
You can go here to learn more about setting up a store on Strikingly.
6 – IndieCart
IndieCart is another big marketplace for handmade items. You can sell earth, child, and family friendly items there. While selling handmade items is encouraged, you can also sell manufactured items that you no longer need or want.
IndieCart doesn't charge for listing items, but you do have to pay $5 a month for your store. However, this fee only applies if your store is active.
IndieCart will not bill you automatically, so if you aren't interested in selling for a month or so, you can just not pay your $5 for that month.
Overall, a very nice, easy to navigate site with lots of items.
Go here to learn more about selling on IndieCart.
7 – Felt
This is a New Zealand based site. It is a marketplace for goods and gifts direct from New Zealand makers. There are no monthly fees. They say that you can "top up and pay as you go."
It costs 50 cents to list an item for four months. And then a five percent commission applies when the items sells.
Anyone in the world can buy from felt, but you cannot sign up to sell unless you are from New Zealand.
Go here to learn more about selling craft and handmade goods with Felt.
8 – GLC Craft Mall
GLC Craft Mall allows you to open up your own arts and crafts store within their site. If you would like to open up a craft store at GLC Craft Mall, you must have a Paypal account so that you can receive payments when your items sell.
Setting up a store is not free, but you can do a free trial. A basic store only costs $3.50 a month.
Go here to learn more about selling crafts at GLC Craft Mall.
9 – Bonanza
This ecommerce platform has both a marketplace and the option to create your own online store.
You can sign up as a seller for free with zero listing fees or set up costs. Plus, Bonanaza makes it possible for you to import items you may have for sale on other sites like Amazon or eBay to make getting your listings in place a breeze.
Go here to get started on Bonanza.
10 – Miiduu
This is another ecommerce platform you can use to get your crafts store set up online. Miiduu has everything you need including built-in marketing tools, easy customizable set-up, custom domains, and much more.
Miiduu does have a browsable store directory and you may end up getting lucky enough to get featured on that, but ultimately it looks like most of your "getting the word out" will be up to you.
Go here to learn more about selling crafts online with Miiduu.
11 – iCraft
This site is 100% for handmade items. Unlike Etsy and some of the other big craft marketplaces, they don't also have food products or vintage items. If it isn't handmade, you can't sell it there. They charge a $25 registration fee and then it's $5 a month (for one of the cheaper plans) for unlimited product postings.
See more details on how iCraft works here.
12 – Zibbet
Zibbet gives you an online storefront plus allows you to be included in their global online marketplace with other sellers and creators.
They specialize in websites for people with crafts, fine art, or vintage items to sell. There are no listing fees and you can easily import any existing items you have for sale on Etsy. Memberships are between $4 and $16 a month just depending on which level you choose.
Go here to learn more about how Zibbet works.
13 – eCrater
eCrater is both an online marketplace and a virtual store builder. They have been in existence since 2004. While this company doesn't charge you any listing fees, you may not see as much traffic from them as you would from a more popular marketplace like Etsy or eBay.
Go here to learn more about selling on eCrater.
14 – Handmade Artist's Shop
They won't allow you to sell your handmade items here unless you are a paid member of the site. It's $5 a month to become a member. Once you are registered, you can list as much as you want with no commissions taken or listing fees.
Go here to learn more about Handmade Artist's Shop.
15 – Storenvy
Storenvy allows you have to have your own storefront as well as a listing in their marketplace for independent retailers.
They do take a 10 percent cut on any of the sales you gain from the marketplace, but they do not take any commissions from sales that come from your online shop. There are also some fees for having a storefront if you add "extras" to it.
Go here to learn more about Storenvy.
16 – Meylah
Whether you need a marketplace or a store, Meylah has you covered. Plus, everything you create there is cloud-ready, mobile-ready, and social-ready. Their plans range from free (up to 100 product listings in the marketplace) to Premium ($19.95 monthly) for up to 1000 products.
Go here to learn more about Meylah.
17 – Cratejoy (craft subscription boxes)
An interesting idea for getting your crafts in the hands of others and establishing a name for yourself is by going the popular "subscription box" route.
Unless you've been living under a rock for the last few years, you probably know that subscription boxes have recently become all the rage — allowing people with a wide variety of interests to get "surprise" boxes of samples in the mail every month.
Cratejoy makes it very easy to start and launch a subscription box business based around your brand or products. They provide all the tools you need to get started, including a website builder, free listings in their marketplace, and much more.
Go here to learn more about Cratejoy's services.
18 – Folksy
If you're in the UK, you can sign up for an account on Folksy and begin selling jewelry, clothing & accessories, art, cards & stationary, and many more handmade items.
They have a "Basic" account where you're charged listing fees for each item, or a "Plus" account with a flat monthly fee allowing you to list unlimited items with no listing fees.
Go here to learn more about Folksy.
19 – CraftIsArt
CraftIsArt is an online "artisan" marketplace for handmade items, vintage items, art, and more. On the main selling page, they claim in large letters to charge no listing fees with no contracts.
They also claim to give you unlimited listings. However, if you scroll down, you'll see that you can sign up for either a "Basic" or "Premium" account, with the "Basic" option giving you up to 100 free listings (you're charged 0.15¢ per listing if you go over 100) or the "Premium" option with unlimited listings at $7.99 a month.
Go here to learn more about selling on CraftIsArt.
20 – Cargoh
Cargoh connects buyers and sellers of indie products from around the world. You can apply to be a seller, but they are fairly selective so there is no guarantee you will be accepted.
It is free to set up a store if you are accepted. Cargoh will take ten percent of your sale if you sell something.
Go here to apply as a Cargoh seller if you think you'd be a fit.
21 – Square
Square is one of the easiest options out there for setting up an online store. And they charge absolutely nothing for you to do it — the only fee they take is a credit card processing fee if one of your items sells. You can create a store for your handmade items or any other product you have where you need an online storefront.
The one major drawback here is that the store is all you get. There is no marketplace to make it easier for the public to find your items. Promoting your store and getting the word out is entirely up to you.
You can learn more about setting up a Square store here.
22 – Creative Resale
Creative Resale is an online marketplace designed specifically for buying, selling, trading, or donating used crafts and art supplies. The regular listing cost for a classified ad on their site is 100 percent free.
You can learn more about Creative Resale here.
23 – Mercari
Mercari is fast becoming a very popular app for buying and selling anything — including crafts and other handmade items. The selling fee on Mercari is 10 percent of the listing price, and they take that right off the top when you make a sale so you don't have to worry about being billed for it later. There are no listing fees at all.
Go here to learn more about becoming a Mercari seller.
24 – Aftcra
Aftcra is marketplace specifically for people in the US looking to sell their handmade items. The items you sell here must also be made in the US.
They allow you to list handmade, handcrafted items, upcycled or repurposed items, and some printed goods. You cannot list any vintage goods or manufactured products on Aftcra. There are no fees to list your items on Aftcra, but they do take a 7 percent cut of the sales price.
Go here to learn more about becoming a seller on Aftcra.
25 – RebelsMarket
This is a site that specializes in unique, edgy, and rebellious styles. They say you can set up an online store with them in about five minutes. Accepting payments is easy — they make it so you can accept major credit cards through Paypal and Stripe.
There is a $39 one time fee after you sign up, and then after that they charge 15 percent for every sale you make on their site.
You can go here to learn more about selling on RebelsMarket.
26 – Artisan Marketplace (Reddit)
There is a sub-Reddit called Artisan Marketplace where you can promote and sell crafts you make. Currently there are over 88,000 people who have joined this community, so there's a good chance your item would get seen.
There are no fees of course since this is Reddit, but the rules indicate that you can only put up one listing every seven days. Also, you must have at least 10 karma and an account that is older than 5 days.
Go here to check out Artisan Marketplace.
27 – Craft Sale (Facebook)
This is a Facebook group specifically for selling crafts with over 100,000 members. You are free to advertise your handmade items there with no fees, but be sure to read the group rules before you join just so you know what the guidelines are.
You can go here to check out Craft Sale.
28 – Buy and Sell Your Homemade Crafts (Facebook)
Another Facebook group for buying and selling crafts similar to the one listed above. This one does not have as many members, but there are still 48,000 members as of the date of this blog post.
Just as mentioned above with the other group, be sure to read the rules before you make a post to be sure you aren't breaking the guidelines.
Go here to check out Buy and Sell Your Homemade Crafts.
29 – Ravelry
You can sign up as a designer on Ravelry and sell or give away PDF files of patterns you've created. They will allow you to earn up to $30 on their site before they charge any fees for the sales you've made through them.
Go here to learn more about submitting your patterns to Ravelry.
30 – Uncommon Goods
Uncommon Goods is "always on the lookout for interesting products to add to our assortment." You can submit your designs to them, but there is no guarantee they will approve you to sell there.
Go here to learn more and submit your items for review at Uncommon Goods.
Want To Avoid Listing Fees?
We have a list of 10 crafting sites that don't charge listing fees if you'd prefer to avoid those.
Tips for Promotion
If you are already a member of one or more of these sites and just can't seem to get much in the way of sales, consider signing up for Pinterest and becoming active. Follow other people, re-pin their crafts, and be sure to share all of your crafts along with a link going back to where they can be purchased.
Also, be sure to list the prices for your items in the description box.
If you find Pinterest confusing, the e-book Pinterest Savvy: How I Got 1 Million+ Followers (Strategies, Plans, and Tips to Grow Your Business with Pinterest)  by Melissa Taylor will really help you understand more how to use it for your business. I have read this one and highly recommend it.
Crafting E-books
Here are a few inexpensive e-books you can download from Amazon to learn more about selling crafts. If you do not have a Kindle, you can read any of these e-books using Amazon's free cloud reader directly on your computer or mobile device.
If you have used any of the craft sites linked above or if you have more tips for promoting and selling craft products, please feel free to comment below! Good luck!
BONUS – Want to Sell a Digital Item Instead That Requires No Shipping?
If you are interested in online sales but the idea of heading to the post office to ship out products feels like a massive and time-consuming pain, you may want to consider selling digital products instead.
There are lots of digital products you can sell and you may be thinking e-books and e-courses. Those are great, but they take a great deal of time to put together.
Digital printables are another idea for you! They can be made quickly, and you don't have to have any graphic design experience. Plus, people snatch them up like crazy on sites like Etsy.
Also, there's never any shipping. The people who purchase them will just get a downloadable file to their email, and you get paid. These digital printables can sell over and over once they are made!
For more info, you can sign up for this FREE online workshop hosted by my friend Julie of Gold City Ventures. She made $10,000 in her first year of selling printables on the side.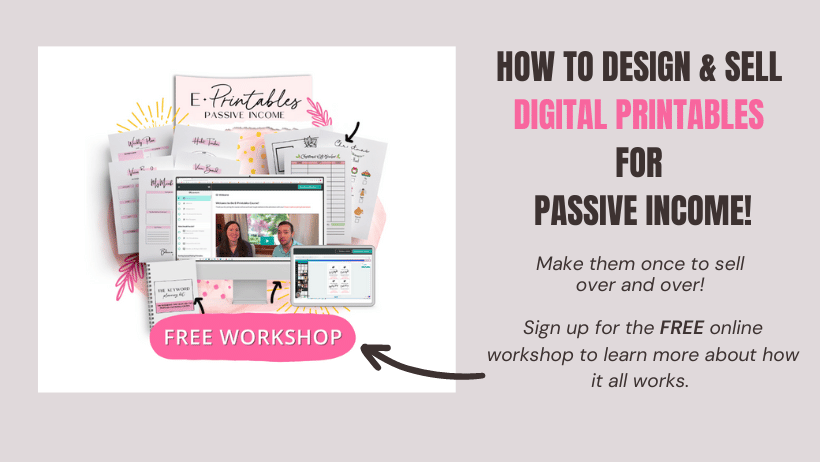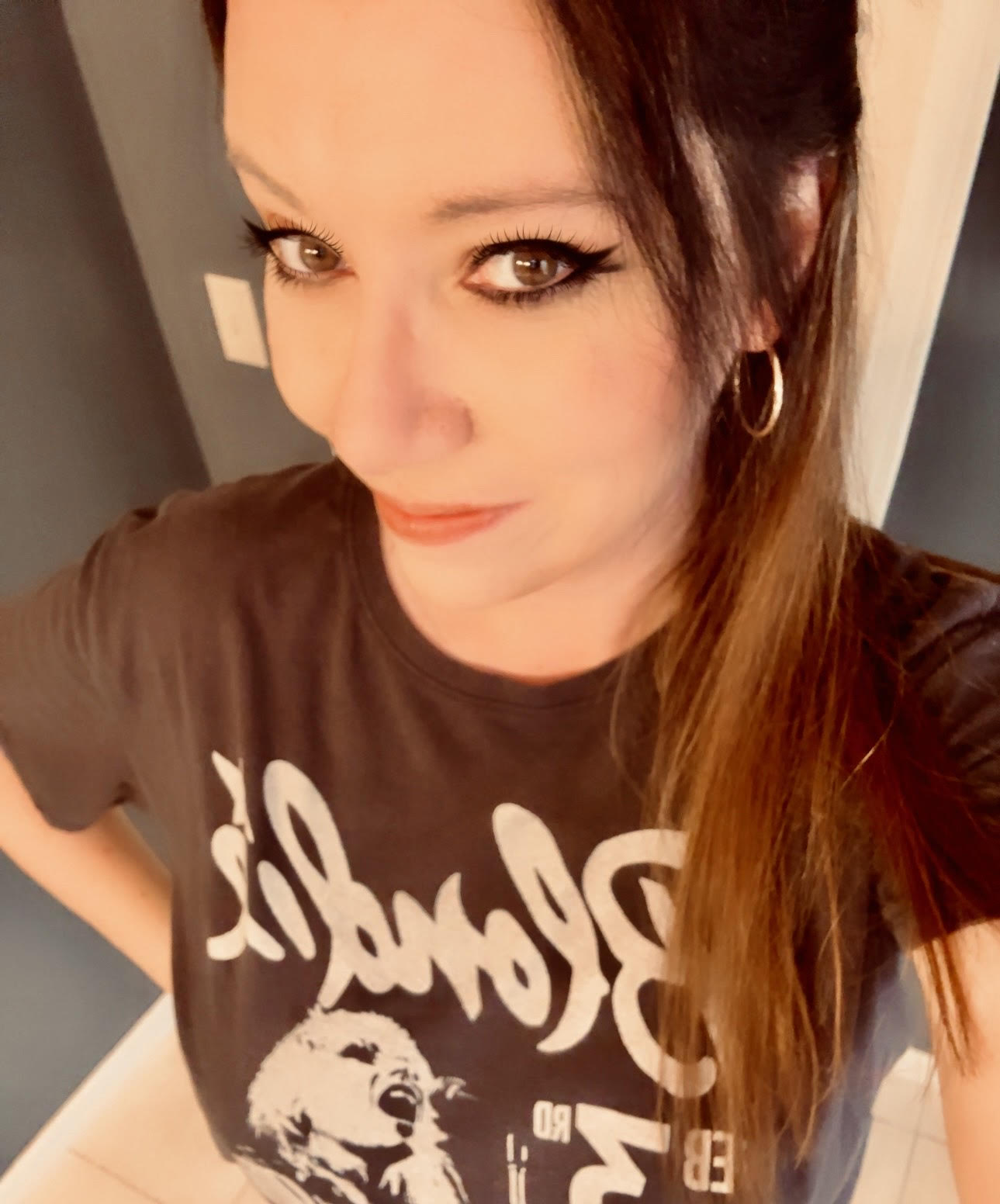 Anna Thurman is a work at home blogger and mom of two. She has been researching and reviewing remote jobs for over 13 years. Her findings are published weekly here at Real Ways to Earn.