Do you dream of having your own online store? Are you looking for a new skill to add to your skillset? Would you be interested in selling your own web design or theme? Well, with Shopify you could do all three of these things.
What Exactly is Shopify?
You've probably seen the online ads popping up on Facebook. Shopify is a software which allows individuals to design online stores. So instead of opening a store on Amazon, eBay, Etsy or another similar site, you can now have your own online store.
This will allow you to keep more of your money and not have to pay out the seller's fee. You can still post links to your website, Amazon, eBay, Etsy or any other that you may have to your Shopify store.
So actually with Shopify, there are five ways you could make money:
Learn the skill and create your own store and sell your wares.
Learn the skill and offer it to business owners via Upwork, Freelancer, People Per Hour or your own website.
Become an affiliate partner and offer the program via an affiliate link.
Become a partner and share in the client revenue.
Design your own theme and try to sell it to Shopify.
For those wishing to build their own store by themselves, Shopify offers over 100 designs or allows you to design your own using CSS or HTML. If you chose to use Shopify for designing your online store, you will be given several tools that you can use. Some of the tools are:
24/7 support
marketing and SEO
analytics and reports
web hosting
shipping help
shipping options
mobile app
ability to accept payments
analytics and reports
Obviously, the tools will vary with the plan you choose. Plans start at $9 a month and can go up to $179 a month.
How Much Money Can You Make With Shopify?
Again, it really depends upon what you are doing with or selling with Shopify. As previously mentioned, there are five ways to make money on Shopify. All could be very lucrative for you.
With the affiliate plan, you can earn up to $2,400 per month. The average person designing an e-commerce theme at 70% commission can earn up to $11,000 a month. App sellers can earn up to $2,000 per month.
So, as you can see, if you have a blog or newsletter you can still make money. Even if you have no desire to open an online store and charge for your products.
Obviously, not everyone makes that much money and it will vary with time and effort put into it.
What Do Others Think of the Shopify Software?
Here is a review of someone who has used several software packages for e-commerce. He gives Shopify a 4.5 out of 5.0 rating.
How Can Interested Individuals Begin Learning or Making Money with Shopify?
Interested individuals can go to Shopify and take the 14-day free trial. Then and only then will they be able to decide which plan to sign up for.
BONUS – Get My Work at Home E-Book Bundle For Just $5 Right Now (8 E-Books Total)
If you are wanting even MORE links to jobs across a ton of categories (virtual assisting, data entry, transcription, and more), you may want to download my work at home e-book bundle.

It includes the following e-books ($1 each if you buy them individually):
You will get an email with a link to download the PDF files after your purchase.
Thank you!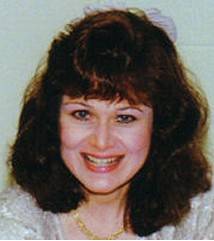 Leisa Good has worked in the corporate world as well as side hustled and operated a virtual assistant business full-time since 2006.. She wrote the eBook on that one! She is also a PFYP certified career coach and the owner of the blog, Powerfully Purposed For Success. She empowers folks 50-ish to find fun, flexible, and financially rewarding work both now and into retirement. However, this time it will be work/life on their terms.