People constantly ask me where do I find my clients in my virtual assistant practice. My answer is always the same, "Everywhere!" In other words, I have diversified my "marketing pie" to have clients coming from several good sources and not just one.
Before you can really find clients, you need to be clear on several things, such as
What services do I want to offer?
How much am I going to charge for my services?
Which industry do I want to serve?
What does my "dream client" look like?
How many clients can I serve at one time?
Do I want to work full-time or part-time?
Once you can get clear on this, then you can go to work on your marketing plan. Not all industries will have the income level you might need to make the money you want, and not all industries will need the same services. This is why it is important to become clear on this.
Where Are Some of the Places That Clients Can Come From?
Your marketing plan can and should become as diversified as possible to test different venues. You will find that while there are several different ways to market, not all ways will work for you and the industry you plan on serving.
When it comes to the not-so-magical world of marketing, clients can come from:
word of mouth
referrals
networking events
professional organizations
bidding sites
job boards
social media contacts
online and offline advertisements
companies that hire virtual assistants
subcontracting under other virtual assistants
online YellowPages and directories
Let's take a look at some of these. While everyone (me included) loves attracting the high-paying private clients, sometimes you can't always do that just starting out without a portfolio or experience.
Also, when you are first starting out, make sure you understand the difference between networking and looking for work. Networking is all about making a connection, making a contact.
Looking for work is just that—give me a job and money NOW. You never want to confuse the two and become a "cyber nuisance" that no one wants to work with or even be around.
All of this, by the way, is covered in my e-book on becoming a virtual assistant.
Also many individuals confuse the term advertising with marketing. Advertising is how you present or explain the offer, but marketing is getting the offer out and making the sale.
What Can Word of Mouth, Referrals, and Networking Do For Me?
One of the highest compliments any business can receive is the word of mouth recommendations or a referral. Why?
Because obviously, these people have thought about it and agree that you are good at what you offer. So, always remember to ask for referrals if the client was pleased with your service.
The same is true for networking. Make a connection, and offer a business card or brochure.
Let your marketing materials go to work for you with your name, company, tag line, and contact information. Don't forget to include a brief history and a list of services in your brochure.
What Are a Few Bidding Sites to Use for Virtual Assistance Jobs?
While you may not make as much money as you would like, a few good places to begin getting work as a virtual assistant are bidding sites. These will allow you to begin building a portfolio and gain some much needed experience. Most of us have heard of:
Job boards are somewhat like bidding sites, but instead of bidding (putting together a proposal) you are applying (sending a resume and filling out a form) to jobs. A few that come to mind are:
While Indeed is free to use, FlexJobs and HireMyMom do require a fee. Many people that I talk to say that those two are well-worth the fee, but only you can decide that.
What About Social Media and Online Advertisement?
Facebook is loaded with virtual assistant groups that you can join. There are also groups on LinkedIn. While you can use Twitter and Pinterest to post articles and helpful information. Again, back to networking and making those valuable connections.
If you've been on Facebook for any length of time, then you've no doubt seen the many ads available.
For a fee, you can also design and create your own advertisement too. Many times within these Facebook groups you can find other virtual assistants wanting to subcontract or contract with other virtual assistants.
What About Companies That Hire Virtual Assistants?
There are a few of them with salaries ranging from $10 to $16 an hour. They are:
Fancy Hands actually pays by the task, but once you learn their system and guidelines you can learn to leverage your time, and top ranking virtual assistants often claim to make around $15 to $20 an hour.
And What About Professional Organizations?
One of the best ways to network, learn new skills, and also have access to clients is by joining professional virtual assistant organizations. Three of the top ones that come to mind are:
BNI (local, offline, and not specific to the VA industry)
Chamber of Commerce (local, offline, and not specific to the VA industry)
There is an annual fee to join, but again, many say that it is worth it. There have been a few smaller ones cropping up over the years, but these remain the most recognized.
Are the YellowPages and Directories Really Worth It?
I haven't heard of too many virtual assistants having luck with the many YellowPages and directories—both online and offline. Maybe if you have a very small, specific, specialized niche it could work.
BONUS – Get My Work at Home E-Book Bundle For Just $5 Right Now (8 E-Books Total)
If you are wanting even MORE links to jobs across a ton of categories (virtual assisting, data entry, transcription, and more), you may want to download my work at home e-book bundle.

It includes the following e-books ($1 each if you buy them individually):
You will get an email with a link to download the PDF files after your purchase.
Thank you!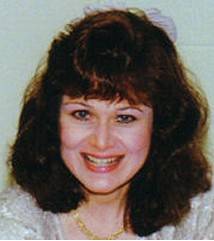 Leisa Good has worked in the corporate world as well as side hustled and operated a virtual assistant business full-time since 2006.. She wrote the eBook on that one! She is also a PFYP certified career coach and the owner of the blog, Powerfully Purposed For Success. She empowers folks 50-ish to find fun, flexible, and financially rewarding work both now and into retirement. However, this time it will be work/life on their terms.