Are you very interested in getting an online job as a virtual assistant? Are you tired of spending your marketing dollars looking for private clients? Would you like to just have the leads found for you? Then Contemporary VA might be the right work at home job for you.
What Exactly is Contemporary VA?
Contemporary VA is a work at home company that offers support from virtual assistants who are North American trained and able to perform.
A guarantee of 99% accuracy on all work is given to the clients, who may purchase hours upfront or have a monthly retainer. The client may work directly with the VA on a monthly retainer or work directly with the project manager if there is a set amount of hours purchased.
Contemporary VA is considered entry-level, but they do have a pretty intense screening process before you can be considered to work for them. After you've been screened, you have to do a skills test and some sample tasks.
Once you are past the screening, skills test, and sample tasks, you become an apprentice for the company for 60 days. This means you're not actually working directly with clients — you are instead just helping out other, more seasoned virtual assistants for the company and getting some valuable training time in.
This company is similar to Wordwide101, eaHelp, Time Etc. and many other places that hire virtual assistants — Contemporary VA connects virtual assistants to clients. So you don't have to go out looking for your own clients.
What Are the Hours and Pay at Contemporary VA?
The hours may be part-time or full-time (almost) and may be done on your schedule as long as the client's agreed-upon requirements are met.
The pay is $10.00 an hour. You must be available to commit to at least 4 hours a day from 9 a.m. to 5 p.m., Monday through Friday. It appears that pay every other week via check in the mail.
One thing to keep in mind here before you apply is that you must sign an exclusivity agreement with this company. This means you cannot have other clients that you don't get through Contemporary VA.
This would NOT be appealing to someone who is trying to launch their own VA business on the side for extra income, but for others who aren't interested in going that route, it shouldn't be a big deal.
What Are the Computer Requirements at Contemporary VA?
The computer requirements are fairly standard at Contemporary VA. As long as you have an updated laptop or PC with updated virus and malware protection you are should be fine.
PCs and Macs are both welcome, and they do allow some work to be done via iPhone or iPad.
What Types of Work Will You Be Doing as a Virtual Assistant for Contemporary VA?
The work will vary with what you want to offer and are good at doing. The virtual assistants at Contemporary VA offer skills in:
WordPress
Aweber
1ShoppingCart
Infusionsoft
Social Media Platforms
All Virtual Assistants are expected to:
be responsive and dependable.
be able to communicate verbally and in writing.
have a desire to learn and grow their skill sets.
be self-starters.
be organized and able to work independently.
have proficient computer knowledge.
Responsibilities will include:
servicing client requests.
servicing teammates requests with over flow.
attending trainings and meetings.
being responsible and proactive.
Does Contemporary VA Hire Virtual Assistants From Other Countries?
Contemporary VA hires all over the world. However, eligible applicants must be fluent in English both written and verbal.
Are You an Independent Contractor or an Employee at Contemporary VA?
At Contemporary VA you are an independent contractor. If you stay with the company for over two years, you may be able to become an employee, if your state allows.
What Do Workers Think of Contemporary VA?
After some research on Glassdoor, it appears that on the positive side, people say it's a fantastic opportunity for people new to virtual assisting because they train you on lots of different software and overall just teach you a lot. So you can take your experience here and use it to get better paying VA work down the road.
Many of the workers also enjoy the flexibility and being done during business hours.
Regarding negatives, some have said it's stressful work and those in charge put you through a lot of pressure and micro-management. It's also been mentioned that there are no benefits, but this pretty much comes with the territory when you are doing any sort of independent contractor work.
How Can an Interested Applicant Apply to Contemporary VA?
Go to this page and get started with the application. Be prepared to upload a resume. Should Contemporary VA be interested in you, you will be invited to an interview.
Good luck to all who apply.
BONUS – Get My Work at Home E-Book Bundle For Just $5 Right Now (8 E-Books Total)
If you are wanting even MORE links to jobs across a ton of categories (virtual assisting, data entry, transcription, and more), you may want to download my work at home e-book bundle.

It includes the following e-books ($1 each if you buy them individually):
You will get an email with a link to download the PDF files after your purchase.
Thank you!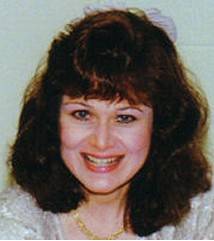 Leisa Good has worked in the corporate world as well as side hustled and operated a virtual assistant business full-time since 2006.. She wrote the eBook on that one! She is also a PFYP certified career coach and the owner of the blog, Powerfully Purposed For Success. She empowers folks 50-ish to find fun, flexible, and financially rewarding work both now and into retirement. However, this time it will be work/life on their terms.