Are you a virtual assistant likes the idea of having clients provided for you? Does the idea of being a part-time employee sound better than being an independent contractor? Would you like to work traditional office hours instead of off-hours? Well, then Equivity might be the online company that you have been searching for. In our Equivity review today, we explain more about their job opportunity.
As of now, Equivity only hires virtual assistants residing in the United States.
What Exactly is Equivity?
Headquartered in San Francisco, California, Equivity is an online company which provides virtual assistants (VAs) to entrepreneurs and businesses of all sizes.
Equivity states that it does not hire "generalists. They only accept virtual assistants who are specialists in their fields with at minimum a bachelor's degree.
These virtual assistants specialize in bookkeeping, graphic design, marketing, writing, and paralegal support. Every client that signs on with Equivity will receive a Client Service Manager that matches them with a VA or a team of VA's.
Unlike many other virtual assistant jobs, you work as a part-time employee for Equivity, not as an independent contractor.
The Client Service Manager will monitor the relationship between the VA and client and should either change, the Client Service Manager makes recommendations for the change. This situation isn't different than working for an offline temporary agency.
Clients are offered five packages and may choose accordingly. The five monthly packages are as follows:
Assist Monthly Plan offering 5 hours
Elevate Monthly Plan offering 10 hours
Achieve Monthly Plan offering 15 hours
Professional Monthly Plan offering 30 hours
Executive Monthly Plan offering 50 hours
What Do Virtual Assistants Do at Equivity?
Once hired by Equivity, you're assigned a potential client to begin the interview process. Some clients may interview and some may not.
Depending upon the client and how many hours they have purchased, you're given a list of understood duties, which many times were previously listed in their job postings.
Also, when working with the client, Equivity expects you to respond back to the client within an hour should the client have a question or a request for you.
The services Equivity offers are within the scope of administrative or paralegal work. However, Equivity prefers to describe their services with the titles encompassing a variety of duties, skills, education, and qualifications:
Their "service titles" are:
Virtual Administrative Assistants
Virtual Paralegals and Legal Secretaries
Virtual Marketing Assistant
Virtual Personal Assistant
Virtual Administrative Teams
Virtual Marketing Analysis for Business
What Are the Educational or Skill Requirements to Work at Equivity?
Below is the full list of skills and requirements required to work for Equivity:
The soft skills and personal qualities Equivity wants to see include:
Organization or being organized.
Dedication and dependability.
Initiative both self and outwardly.
Attention to detail.
Resourcefulness when problem solving.
Excellent written and verbal communication skills.
Responsiveness (within 1 hour).
Ability to work independently.
Then there are the education and equipment requirements, which are:
Bachelor's degree in something.
Proficiency with search engines optimization and search rankings.
Knowledge of email platforms such as Gmail and Microsoft Outlook/Exchange
Knowledge of Microsoft Office with good working knowledge of Word, Excel, and PowerPoint
Previous experience as an administrative assistant, executive assistant or paralegal is a plus
Possesses and maintains a laptop with high-speed Internet and broadband access
Possesses and maintains a cellphone
Access to a quiet work location in the home from 9-6 pm (US West Coast)
US-Based
What is the Pay Like at Equivity?
They no longer list pay rates on the website.
In the past the pay varied depending on the position and client, administrative assistants were paid $13 to $19 an hour with $15 being the average. Paralegals were paid $15 to $25 an hour with $17.50 being the average. These numbers may (or may not) still be accurate.
As for the pay timing, it was twice a month, and the hours were part-time averaging between 15 to 20 a week.
What Do Others Say About Equivity?
Glassdoor gave them a 4.5 out of 5 star rating. You can click on the link to finish reading their review.
Indeed gave them a 4 out of 5 star rating.
It is always a good idea to find other reviews and read them along with any additional comments given.
How Would An Interested Individual Sign Up For Equivity?
Go to their careers page and apply by scrolling all the way to the bottom of the page. Don't forget to attach your resume. Be sure to include your name, email, phone number, and any questions or comments that you may have.
If Equivity is interested in you, they will contact you for an interview. Once hired, expect to receive instructions on how to get set up in their system.
It was interesting to browse their team and see the many titles that these employees have given themselves. For example, some of their titles are Human Resources Superhero, Paralegal Jedi, and Marketing Digital Overlord. Makes it sound like a fun place to work!
To view all their current jobs, you may go to https://equivity.recruitee.com/ then click on the job that appeals to you and read the requirements of the job before applying. If you only use the generic link, then Equivity will try to pair you with a client.
Good luck to all who apply!
BONUS – Get My Work at Home E-Book Bundle For Just $5 Right Now (8 E-Books Total)
If you are wanting even MORE links to jobs across a ton of categories (virtual assisting, data entry, transcription, and more), you may want to download my work at home e-book bundle.

It includes the following e-books ($1 each if you buy them individually):
You will get an email with a link to download the PDF files after your purchase.
Thank you!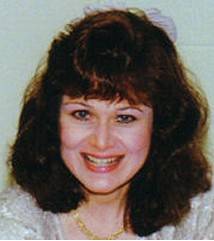 Leisa Good has worked in the corporate world as well as side hustled and operated a virtual assistant business full-time since 2006.. She wrote the eBook on that one! She is also a PFYP certified career coach and the owner of the blog, Powerfully Purposed For Success. She empowers folks 50-ish to find fun, flexible, and financially rewarding work both now and into retirement. However, this time it will be work/life on their terms.